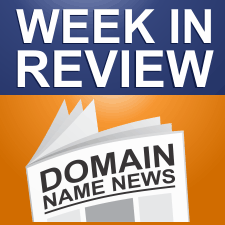 Every Friday, DomainSherpa.com provides you with a hand-curated, no-B.S., important domain name industry news.
In this summary, you will also find the latest tutorials and videos produced by DomainSherpa staff and contributors.
---
This Week's Featured DomainSherpa Show
---
---
In Addition, Don't Miss…
---
Thanks for Watching DomainSherpa

At the end of every show I ask the audience to take a moment and post a comment, question, or simply say thanks to the Sherpa being interviewed.

This time I'm giving thanks to two individuals that have done so — with a six month membership to the brand-new Coffee.club.
---
This Week's News in Review
---
Researchers Study The "Dark Side of Domain Parking"
– 04-Dec-14
A team of researchers says a number of domain name parking companies are up to no good. A group of researchers, mostly from Indiana University, recently presented a study about the "Dark Side of Domain Parking". The study (pdf) was presented at USENIX Security Symposium in August, but I just became aware of it today…
Domain Holdings Joins The ICA As a Silver Member
– 04-Dec-14
Domain Holdings, has become the latest member of The Internet Commerce Association (the ICA) which is a trade group that represents and protect domain name holders and those with interests in the domain business. Domainholdings.com has entered the ICA as a silver member which requires a annual contribution of $5,000-$9,999 I reached out to Alan…
.LGBT Goes Into Sunrise On January 5th
– 04-Dec-14
Afilias announced the first phase of the introduction the new gTLD .LGBT which is dedicated to the lesbian, gay, bisexual, and transgender community and those who serve it: will be launching early next year The first phase is the "sunrise" period, which is limited to eligible trademark holders and is open from January 5, 2015…
Rightside (Nasdaq: NAME) to Ring Closing Bell at Nasdaq Tomorrow
– 04-Dec-14
Rightside (Nasdaq: NAME) is gong to be Ringing The Nasdaq Stock Market Closing Bell tomorrow. Rightside Groupwill visit the Nasdaq MarketSite in Times Square. The Company will host its first Investor & Analyst Day event from 10:30 am to 1:30 pm ET featuring presentations by key members of Rightside's management team. In honor of the…
ICANN Releases All Digit/Digit, Letter/Digit & Digit/Letter 2-character New gTLD Domain Names
– 03-Dec-14
As previously announced, ICANN had been working towards developing a process to permit registries to request the release of two-character ASCII domain names at the second-level for registration to 3rd parties and activation in the DNS. That process is now…
Donuts Wins .News Beating Out Amazon, Uniregisty, Radix & Famous Four
– 03-Dec-14
Donuts has won one of the top 10 new gTLD strings in our opinion, .News beating out among others, Amazon, Uniregistry, Radix, Famous Four. PRIMER NIVEL S.A of Panama and Merchant Law Group LLP also had applications in on .News. In my opinion .News is a top 10 new gTLD extension as it goes with…
Donuts Wins .School Beating Minds + Machines, Fegistry & Uniregistry
– 03-Dec-14
Donuts has won the new gTLD string .School beating out Minds + Machines, Jay Westerdal's Fegistry and Frank Schilling's Uniregistry. The new gTLD .School was scheduled to go to ICANN Last Resort Auction later this month. .School is an interesting one because there is a lot of vertical competition in the new gTLD space. Donuts…
Donuts Wins .Golf Beating Famous Four, TLD Assets, & Jay Westerdal's Fegistry
– 03-Dec-14
Donuts has won the new gTLD extension .Golf beating out Famous Four Media, TLD Assets which owns the new gTLD .Irish and Jay Westerdal's Fegistry. We reported eailer today that Donuts won the new gTLD .Football as well. The ICANN last resort auction for .Golf was scheduled to take place later this month. No details…
Donuts Beats Famous Four Media to The New gTLD .football
– 03-Dec-14
Donuts which lost the new gTLD .Basketball yesterday, won the rights to .Football today. The only other applicant for .Football was Famous Four Media, which was also a losing applicant for .Basketball. .Football was scheduled to go to ICANN's Last Resort Auction later this month According to its application Donuts: ".Football is a generic term…
Minds + Machines Raises $4.4 Million Losing Latest gTLD Auctions
– 03-Dec-14
Minds + Machines made $4.4 million losing three recent new gTLD auctions, according to a company press release. It's withdrawn bids for .latino, .school and a third string it said it could not disclose due to the rules of the private auction. M+M now says it has $45 million cash on hand. So far, the…
Verisign: There are Now 280 Million Domain Names; Up Over 7.2% From Last Year
– 02-Dec-14
Verisign published its Domain Industry Brief for the second quarter of 2014. As of June 30, 2014 there are now over 280 Million domain names across all top-level domains (TLDs), an increase of four million domain names, or 1.4% over the first quarter of 2014. Registrations have grown by 18.6 million, or 7.2 percent, year…
Community Proposes Way to Replace US Oversight of ICANN
– 02-Dec-14
The process of removing the US government from management of the DNS root system took a significant step forward today, with the publication of a community proposal for a transition. The Cross Community Working Group, which convened itself earlier this year, has published a proposal to replace the US with a new contracting company and…
Richemont Pulls Two Dot-brand Bids
– 02-Dec-14
Luxury goods company Richemont has withdrawn two of its original 14 new gTLD applications. The company, which has been a vocal supporter of dot-brand gTLDs, pulled its bids for .netaporter and .mrporter this week. Mr Porter and Net A Porter are fashion retail web sites for men and women respectively. It's not clear why these…
ICANN Opens Comment Period for Its Move Out of US Control: Deadline is December 22nd
– 02-Dec-14
ICANN has opened the comment period for the issue of the year, the transition of ICANN of key Internet domain name functions away from oversight control of the United States to the "global multistakeholder community." "This draft transition proposal is the result of work by the Domain Name System (DNS3) community (the names community) to…
Cyber Monday Propels .rocks to 17% Daily Gain
– 02-Dec-14
Rightside markets .rocks heavily as it finds an audience. It's interesting watching for anomalies in new top level domain name registrations. Consider yesterday, when the zone for Rightside's .rocks top level domain grew by almost 17% (3,817 new domains in the zone, per DomainIncite). That's a lot of new domains, even when you consider Rightside…
.Auction Sunrise Winds Up With Over 220 Registrations & Over 1/4 are From Major League Baseball
– 02-Dec-14
.Auction which goes into general availability next Wednesday December 10th, Sunrise period just ended for trademark holders and wound up with 228 Sunrise registrations. Major League Baseball, including many of its member teams applied for a over 1/4 of all .Auction domain names. The NBA registered a few domain names and the NHL which we…
Fédération Internationale de Basketball Wins .basketball
– 02-Dec-14
A sport-related new gTLD is going to an official sporting body. FIBA, the Fédération Internationale de Basketball, won the right to .basketball after an auction shoot-out with Donuts and Famous Four Media. While FIBA is the official world organizing body for the sport, there's no plan to place strict restrictions on the gTLD — the…
Frank Schilling Wins UDRP On TableForTwo.com; Complainant Didn't Like The 89k Price
– 01-Dec-14
Frank Schilling's Name Administration won a UDRP on the domain name TableforTwo.com who was defended as usual by John Berryhill. The complaint was brought by Julie Wampler of Washington, D.C. back on September 15th who runs a blog at TableForTwoBlog.com and got a trademark on the term TABLE FOR TWO on March 13, 2013. The…
Lawsuit Alleges 3 Number Domain Names Stolen
– 01-Dec-14
Lawsuit says three three-number domain names were stolen from an eNom account. A federal lawsuit alleges that the domain names 224.com, 605.com and 452.com have been stolen. Ian Andrew of Traffic Names, Ltd filed an in rem action (pdf) against the domain names in U.S. District Court for the Eastern District of Virginia. Traffic Names…
"Trademark King" Wants Apple.com, Youtube.com, Target.com, Google.com, Elton John Trademarks
– 01-Dec-14
Guy files trademarks matching names of celebrities, major brands and their domain names. A couple weeks ago I wrote about Trademark King, Inc. The Indiana company had filed a trademark on Trademarking.com, a domain name owned by domain investor Rick Schwartz. When I reached out to Douglas Lehocky, the person listed on the trademark applications,…
If you enjoyed this article, subscribe for updates (it's free)