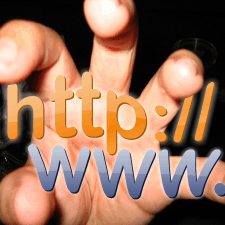 Years ago, when domain names expired they would drop, or become available for hand registration by anyone. Whoever was the quickest to register a dropped domain would be the new registrant. That is how many of the largest domainers, like Frank Schilling, built their enormous portfolios.
Today, the story is different. Domain name registrars realized that they could auction expired domain names to the highest bidder and generate additional revenue. If no one wanted the domain names in an auction, the domains would then drop and become available for anyone to register. Much of the time, however, domain names are successfully auctioned.
Because auctioning domain names is not the core competency of most domain name registrars, they partner with an auction house.
When Domain Names Are Auctioned
A domain name that reaches expired status and is not renewed by the owner will be listed at an auction service (see FAQ for exception to this rule). The domain name does not immediately go into auction, but is immediately listed on the partnered auction service with an auction scheduled for the near future. Such a domain name will be exclusive to that specific auction service.
For example: If the domain name DomainSherpa.com is registered with Moniker (the registrar) and the domain name reaches expired status, within a few days of expiring the domain name will be listed at SnapNames.com (auction house partner to Moniker). Domain names are exclusive to one auction service, as an auction cannot take place at two locations.
Joining the Domain Name Auction
If you – as a business owner, entrepreneur or webmaster – want to register a domain name that is about to expire, the procedure to follow for the best chance of purchasing the domain name is outlined below.
---
1. Determine the Domain Name Registrar
---
Most major domain name registrar have an exclusive auction partner. In order to determine the auction partner, you first need to figure out who the domain name registrar is.
The domain name registrar for a domain name can be determined through a WHOIS lookup. Take, for instance, DomainSherpa.com. If you wanted to purchase this domain name, you can visit www.whois.sc/www.domainsherpa.com and find out that the domain name registrar is Moniker (see figure below).
---
2. Determine the Auction Partner
---
Once you know the name of the registrar, you can look up the exclusive auction partner using the table below.
There are three major auction houses:
Go Daddy Auctions (http://auctions.godaddy.com)
NameJet (http://namejet.com)
SnapNames(http://snapnames.com)
[1] On April 11, 2016, SnapNames (owned by Web.com) and NameJet (partnership between Web.com and Rightside) combined resources on pending delete/dropping domains to better compete with other drop catching services. Going forward, backorders placed on either platform for pending delete names will go into a common backorder pool and will be fulfilled either by NameJet or SnapNames depending on which platform the backorder was placed. Pending delete names that have multiple backorders will be placed in a common private auction accessible to bidders from both platforms to participate in the live auction. Minimum bid increments and proxy bidding rules for NameJet will be modified to match those of SnapNames. Registrar expiry, and direct lister inventory will not be affected by this integration.
[2] Tucows Sending Expiry Inventory to NameJet, May 4, 2017.
[3] Another major registrar is sending expired domains to GoDaddy, November 22, 2016.
Always track your expiring domain name at the auction house that is partnered with the registrar on record for that domain. It is your best chance of acquiring the domain name.
Note that expired domain names at registrar resellers, such as through the Go Daddy Reseller Program, will be auctioned at the same auction house partner of the registrar.
---
3. Play the Odds
---
If you fancy yourself a gambler, you can take your chances that no bids will be placed, wait for the domain name to drop, and hand register it for about $10 at any number of domain name registrars.
But unless the domain name you want is undesirable to anyone else (e.g., it does not include real words or have a high search volume for the words), the odds are not in your favor. With over 210 million domain names registered and an active, worldwide domain name investing community, it is highly likely that someone else will also find interest in the domain name you are watching. As such, skip to Step 4.
---
4. Backorder/Bid on the Domain Name
---
If you really want the domain name, place a backorder at the appropriate auction house before the domain hits the expired date of the registration (or before the end of the "expired period", which can vary between registrars from zero to 45 days).
A backorder allows you to monitor a domain name status and be notified of the start of an auction. To place a domain name backorder or bid, you will first need to sign up for an account at the auction partner you identified in Step 2.
Not sure how much to bid? Start by learning how to value generic domain names.
If the domain name has already expired and has not gone to auction at the partner auction service, then you will need to use a drop catching (backorder) service.
Frequently Asked Questions About Auction House Partners
Question
: Shouldn't I bid on the domain name at all the advertised
drop catching services, like Pool.com and others
?
Answer: No. While this was the best process years ago, today most major domain name registrars are exclusively partnered with one auction house. As a result, the domain name will either sell at the partner auction house or be dropped.
If a domain name is dropped, then a drop catching service like Pool.com will work fine. At Pool.com, you only pay if they are successful at catching your domain name. But if you are going to pay $60 for Pool.com to catch it, why not just go to the auction and bid on the domain name – you will have a better chance of obtaining it.
Question
: The domain name I want is not expiring for a while. Can I enter an auction bid now?
Answer: Many auction sites will allow you to backorder the domain name for free. Follow the process above to find the domain name registrar and auction partner site. Then sign up for an account at the auction partner site and enter a backorder. But remember, the domain name may transfer to another registrar at some point so refer to Step 1 above periodically.
Alternatively, you can monitor a domain name for free at a number of locations. DomainTools.com offers a free domain name monitor tool, as does DomainHole.com (both available with free member registration). Once you receive an email notification that a domain has changed status from active to expired, you can follow the process listed above to enter a bid at the auction partner site.
Question
: Are there exceptions to the rules and processes listed above?
Answer: Yes. For a vast majority of domain names that expire (greater than 99%+), the rules and processes listed above are valid. However, there appear to be exceptions to these rules. For example, registrars "warehouse" or take for their own domain name portfolios some domain names, and other domain names a renewed even past their expired or redemption periods. In addition, there is at least one registrar that does not have an auction partner, allowing expired domain names to simply drop and be available for hand register.
Question
: I like the original creation date (1995) of a particular domain name I am watching. Will it be maintained if I buy the domain name in auction?
Answer: Domain names that sell through auction partners will maintain their original creation date. Domain names that go Pending Delete or Pending Deletion, will have a creation date that coincides with when the domain is next registered.
Question
: What is the auction house for TLDS, LLC DBA SRSPLUS?
Answer: If you search "srsplus" you'll find the registrar at https://srsplus.com/. Visiting that site, it says (under their logo) that they're powered by Network Solutions. Knowing that, you can just look at https://www.domainsherpa.com/auction-partners-of-domain-name-registrars/ to see who Network Solutions uses as their auction partner.
If you *really* want to be sure the auction partner is NameJet (because it's a name you cannot afford to lose in the drop), you can email the technical support team at SRSPLUS and ask them if they follow the same expiration/auction procedures as Network Solutions. Be specific and ask, "Will the domain name, (fill in), expire and be available for auction on NameJet.com as the process is listed at https://www.domainsherpa.com/how-to-grab-an-expiring-domain-name/?"
Question
: Can you tell me how I can find the auction house for UKRNames.com?
Answer: Unfortunately not. There are about 1,000 ICANN-accredited domain name registrars around the world. Most do not have an auction partner; it's only the largest registrars that do.
To find out if UKRNames.com has an auction partner, you will need to contact UKRNames.com technical support and ask them if they have an auction partner for expired domain names such that you can follow the procedures listed at https://www.domainsherpa.com/how-to-grab-an-expiring-domain-name/ to register the domain name (fill in).
Question
: Can I contact the registrar and negotiate to buy the domain name directly?
Answer: Registrars are not set-up to negotiate the selling price of expiring domain names. Their technical support team likely won't even know what you're referring to, let alone who to refer your inquiry to. It's likely your offer won't even be worth their time to handle. Unless you know the founder, president or chief operating officer of the registrar, you won't even be able to have a dialogue about it. In addition, depending on how they interpret the ICANN registrar rules, it may not even be possible.
Question
: So what do I do if I cannot find the auction house of the registrar?
Answer: If the domain name fully expires and then "drops", your best chance of registering it is to use one or more of these automated domain name backorder services.
What did I miss, get incorrect or need to clarify? Please tell me in the comments below.
[Peer review thanks: Justin Godfrey]
[Photo credit: banky177]
If you enjoyed this article, subscribe for updates (it's free)