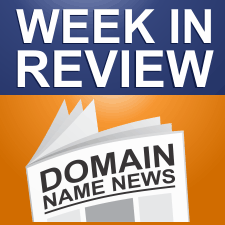 Every Friday, DomainSherpa.com provides you with a hand-selected, editorially-based review of the weekly news. In this summary, you will find the latest articles and videos produced by DomainSherpa staff and contributors. You will also find links to the best news articles in the domain name industry – so you don't have to spend your time searching for news or reading something that was not worth your time.
---
This Week's DomainSherpa Interview
---
VIDEO: Why Ken Hansen Left .NYC for the Co.com Registry

Ken Hansen was leading the .NYC top-level domain launch for Neustar. But an opportunity came up that he felt was even bigger than .NYC, one of the most anticipated new gTLDs pending launch.

In this interview you will learn about the mission of the Co.com registry, how the registry is operated, what their marketing plan and tactics include, how pricing will be structured in the land rush and general availability phases, and how they will grow registrations.
---
Additional Resources
---
DomainSherpa Review – Dec 11, 2013

In this show:

80+ health and beauty domain names are reviewed
A small, newer-domain investor portfolios is discussed
15 Names pre-auction at NameJet
The Domain King is king, and much more!

This is the show where we get into the minds of successful domain name investors and talk about the value of specific domain names. By listening to the Sherpas, we expand our thought process so we can become more successful investors ourselves.

We're joined by four Domain Sherpas: Adam Dicker, Michael Berkens, Page Howe and Rick Schwartz.
---
This Week's News in Review
---
Objection Panel Goes Rogue and Kills .hospital Domain Name – 12-Dec-13
Two members of an objection panel come up with their own rules for whether a top level domain name is acceptable. An International Chamber of Commerce panel has killed the .hospital top level domain name by siding with the Independent Objector in a Limited Public Interest Objection against Donuts. I believe the panel wrote its…
Trademark Clearinghouse Extends Alert Service Beyond 90 Days – 12-Dec-13
Extension will mostly benefit companies that pay more for longer TMCH registrations. The Trademark Clearinghouse (TMCH) for new top level domain names has extended the amount of time it will notify rights holders that domain names matching their trademarks have been registered. As background, registering a mark with the TMCH provides three services to rights…
It Looks Like Someone is Already Typosquatting On Recently Delegated Top Level Domain Names – 12-Dec-13
Just a few dozen second level domain names for new TLDs have been registered so far. Yet it looks like people are already typosquatting on them. Last week .Club Domains LLC, the company that's launching the .club top level domain name, bought nicclub.com for $3,500 on Sedo. Anyone who has been following new top level…
Bioplus Loses UDRP to Grab Bioplus.com After Refusing to Pay The "Exorbitant Price of $20,000″ – 11-Dec-13
BIOPLUS SPECIALTY PHARMACY SERVICES, INC. just lost its bid to grab the domain name Bioplus.com after refusing to pay the "exorbitant price of $20,000.00″. Complainant has used the BIOPLUS mark in connection with its specialty service since 1998…
Company Behind UDRPsearch.com Sues After Being Hit With a UDRP – 11-Dec-13
Virtual Point responds to StableTable.com UDRP with its own lawsuit. Virtual Point, the company that runs the UDRP search and aggregation site UDRPSearch.com, has filed a federal lawsuit after being hit with a UDRP. Hedera AB, a Swedish company, filed a UDRP (pdf) against the company's domain name StableTable.com on December 4. Rather than just…
Ameritrade Loses .broker Objection Against Company That Spent $4.7m in Ig.com – 11-Dec-13
IG Group's .broker top level domain name application survives objection procedure. TD Ameritrade has lost a Limited Public Interest (LPI) objection against IG Group's application to run the .broker top level domain name. IG Group is the company that recently spent $4.7 million for the domain name IG.com. Both IG Group and Donuts applied for…
Dotshabaka Chooses Pool.com for Sunrise & Landrush Aucitons – 11-Dec-13
The newest of the new gTLDs, 'شبكة.' (translates to .web in English) announced today that they have selected Pool.com for its Sunrise and Land Rush auction . More recently Pool.com's auction platform has helped support .sx (the country code of St. Maarten) and CoInternet's re-launch of .co, which, according to Mr. Schreier, allows businesses and individuals to brand themselves online with memorable domain names even shorter than .com…
Drug Giant Sanofi Loses Domain Dispute Thanks to Diligent Arbitration Panelist – 11-Dec-13
Despite no response from domain name owner, panelist considers all of the facts. I often call out UDRP panelists who "phone in" their decisions without considering the other site of the story. So today I'm happy to write about a case brought by pharmaceutical company Sanofi against the owner of Sinofn.com. Panelist Susanna H.S. Leong…
TMCH Extends Trademark Claims Indefinitely, Kinda – 11-Dec-13
The Trademark Clearinghouse is to give the intellectual property lobby something that it's been crying out for for years — an indefinite extension of parts of the Trademark Claims service. And it's going to be free. Trademark Claims is a mandatory service for all new gTLD operators, sending pre-registration warnings to registrants and post-registration alerts…
Go Daddy to Take $2,500 Profit On Donuts' First-day Domains – 11-Dec-13
Donuts' pricey Early Access Program for its new gTLDs could prove quite lucrative for registrars. Go Daddy today revealed that it's charging $12,500 and up for first-day "priority" registrations in 14 Donuts gTLDs, a $2,500 profit on Donuts' EAP registry fee, which I believe is $10,000. The EAP is Donuts' alternative to a traditional landrush…
GAC Kills Off Two More New gTLD Bids – 11-Dec-13
A new gTLD applicant has withdrawn two of its Chinese-language applications after failing to secure the necessary government support. Guangzhou YU Wei Information Technology Co withdrew its applications for .深圳 (.shenzhen) and .广州 (.guangzhou). Both are the names of very large cities in southern China. The ICANN Governmental Advisory Committee had previously issued official Advice…
German Geo .ruhr Enters The Root – 11-Dec-13
Verisign today delegated the new gTLD .ruhr to the DNS root zone, making it the 35th new gTLD to go live. It's a geographic string, meant for residents of the north-west German region of Ruhr, operated by Regiodot. nic.ruhr is already resolving. Regiodot is already taking pre-registrations via approximately 10 signed-up registrars, which all appear…
Pirate Bay once again forced to change domain name – 10-Dec-13
On Tuesday, a Dutch anti-piracy group announced (Google Translate) that it had compelled The Pirate Bay to again alter its domain name—this time from thepiratebay.sx to thepiratebay.ac. The .sx top-level domain (TLD) is used by the Dutch Caribbean territory of Sint Maarten, while the latter is used by the British Atlantic territory of Ascension Island.
GoDaddy Has a $12,500 Price Tag for Donuts' Early Access Program – 10-Dec-13
GoDaddy issues its pricing for jumping the line for Donuts' domain names. Last month I wrote about how Donuts was eschewing a traditional "landrush" period for its domain names in favor of a so-called "Early Access Program". The Early Access Program (EAP) charges significantly higher prices the earlier you register a domain name. It was…
Verisign is Testing Lower .com Prices On Deleted Domain Names – 10-Dec-13
.Com registry offers $2 discount on deleting domain names. Verisign is testing lower wholesale prices for deleting .com domain names later this month. From December 15-31, registrars will be able to register .com domain names on the day they delete for $5.85. Regular wholesale pricing is $7.85 per year. The domain names must be registered…
Demands Media's Rightside Releases Introductory Video – 10-Dec-13
Demand Media, Inc., proposed spinoff of its new gTLD registry, and registrar business Rightside.co just released an introductory video on its business and the new gTLD's program.
The video highlights many of Demand Media, Inc. own gTLD's it applied for including .Ninja…
Verisign Loses New TLD Objection Against .brand Applicant M-net – 10-Dec-13
Verisign loses another string confusion challenge. Verisign, the registry for .net domain names, has lost a string confusion objection it brought against M-Net and its application for the top level domain .mnet. M-Net is a pay-TV channel in South Africa. It applied for .mnet as a closed .brand domain name, and the closed nature weighed…
Hardheaded Governments Vs. Amazon.com – 10-Dec-13
Amazon details some of the concessions it was willing to make to governments in the Amazon region. One of the more peculiar new top level domain name battles is the one between Amazon.com and and governments of the Amazon area, including Brazil and Peru. At the request of these countries, the Governmental Advisory Committee has…
SnapNames.com Add .co.uk and .cn Dropping Domains to Their System – 10-Dec-13
SnapNames®, a KeyDrive S. announced today that the ccTLD domain names for the United Kingdom, .CO.UK and for China, .CN are now available for backorder services.
"As the world's third and fourth most popular country code top-level domain (ccTLD) extensions, demand for .CO.UK and .CN is aptly reflected in top worldwide internet usage penetration rates and volumes."…
Art.com Build On Category Killer Domain Planning On Going Public in 2014; GoDaddy May Not Be Far Behind – 10-Dec-13
USAToday.com, is reporting that Art.com, a leading online seller of prints, posters, frames and canvas, is discuss plans for a possible initial public offering (IPO) next year
If Art.com's IPO plans work out, it will likely try to go public toward the end of 2014…
.uno Starts Sunrise Period, Runs Until February 6, 2014 – 10-Dec-13
Dot Latin LLC, the .UNO Domain Registry, announces today that their 60-Day Sunrise Period starts and runs until February 6, 2014. The Sunrise Period is when trademark owners are eligible to register a domain name containing their owned mark. In order for Trademark Holders to apply for a domain during Sunrise, they must submit an application and obtain validation approval from ICANN's Trademark Clearinghouse (http://trademark-clearinghouse.com/)…
Tony Willoughby Finds Another Company Guilty of Reverse Domain Name Hijacking – 09-Dec-13
Panelist finds another company guilty of reverse domain name hijacking. World Intellectual Property Organization panelist Tony Willoughby has found Aero Club of New Delhi, India guilty of reverse domain name hijacking in a UDRP. This is Willoughby's second RDNH finding in under a month. In both cases, it appears that the respondent did not specifically…
Aero Club of New Delhi, India Guilty of Reverse Domain Name Hijacking On 14 Year Old Woodlands.com – 09-Dec-13
Aero Club of New Delhi, India, represented by Lall & Sethi Advocates, India was found guilty of Reverse Domain Name Hijacking (RDNH) by a one person UDRP WIPO panel on the generic domain name Woodlands.com…
.music, .song, and .tunes New Top Level Domain Name Objections Against Amazon.com Dismissed – 09-Dec-13
Amazon.com prevails in dispute over three music related top level domain names. An International Chamber of Commerce panelist has ruled against the American Association of Independent Music's (A2IM) community objections to Amazon.com's bids to run the .music, .song, and .tunes domain names. A2IM is backing a rival bid for .music by Constantinos Roussos. A2IM filed…
UDRP Panel Fails to Order Transfer of Domain Back From Ex-employee – 09-Dec-13
The Law Firm Dr. Khalid Alnowaiser of Jeddah, Saudi Arabia, just lost its bid to get the domain name lfkan.com in a UDRP. The Complainant is a law firm established in 1996, with offices in Riyadh and Jeddah, Saudi Arabia. The Complainant offers a range of legal services to local and international clients, in both Arabic and English…
Technology Companies Propose Plan On Reforming Government Surveillance – 09-Dec-13
Today a coalition of Technology companies released their plan for reforming how the government conducts surveillance. See below for the full press release…
Looks Like GoDaddy Charges Some Customers $50 if They Get Hit With a UDRP – 09-Dec-13
It appears that Godaddy.com charges its customers $50 one of their domains get hit with a UDRP. One customer is complaining on his own blog. Daniel Paden tells his tale on the blog Atheiststoday.com, in a post entitled, Stop Using Godaddy, including all the emails he exchanged with Godaddy.com complaining about a $50 fee charged to Mr. Paden credit card when a UDRP was filed against one of his domain names…
ICANN Will Have to Make a Call On .islam – 09-Dec-13
ICANN is going to have to decide whether to approve the new gTLDs .islam and .halal, after the Governmental Advisory Committee punted the issue. GAC chair Heather Dryden told ICANN chair Steve Crocker last week (pdf) that the GAC will not provide ICANN with the clarity it so wanted on the two controversial gTLDs. "[T]he…
Jetpack Domains Hit With ICANN Breach Notice – 09-Dec-13
A small Californian registrar has been sent a contract breach notice by ICANN. ICANN says Irvine-based Jetpack Domains has failed to comply with a scheduled audit, breaking the terms of the Registrar Accreditation Agreement that require it to supply records on demand. The company has until January 2 to provide ICANN with the data it…
ICANN Floats New Rules for Dot-brands – 09-Dec-13
Dot-brand gTLDs could get big exemptions to the standard new gTLD Registry Agreement under new rules published for public comment by ICANN over the weekend. The proposed changes were negotiated by ICANN and the Brand Registry Group, a coalition of dot-brand applicants that one day plans to become a formal part of ICANN's policy-making structure…
Facebook Wins First Uniform Rapid Suspension System Case – 08-Dec-13
Facebook has successfully filed and won a domain name dispute case to become the first brand to file it under a new domain suspension system. The National Arbitration Forum, a dispute resolution service provider, said that Facebook, the world's most popular social networking site, was the first brand owner to file a dispute using the Uniform Rapid Suspension System (URS).
ICANN Sends Notice of Breach to Registrar Jetpack Domains, Inc. – 07-Dec-13
As of 5th of December 2013, 1 more ICANN accredited registrar (Jetpack Domains, Inc.) is in breach of their Registrar Accreditation Agreement (RAA) with the Internet Corporation for Assigned Names and Numbers (ICANN). Please be advised that as of 5…
MutualFunds.com Sold By HA: Total Now Over $1.5 Million – 06-Dec-13
The domain name MutualFunds.com found a new home, selling for an undisclosed amount to an anonymous buyer, after initially crossing the auction block as part of Heritage Auctions' inaugural Domain Name & Intellectual Property Signature® Auction, which has recorded well in excess of $1.5 million in total sales so far since the live event in New York on Nov. 21.
How Did Verisign Meet Its 100% Sla On .com WHOIS in June? – 06-Dec-13
Despite Whois problems in June, Verisign reported meeting its SLA for .com. Each month Verisign and the other domain name registries submit reports to ICANN that include their uptime and performance numbers. One of the Service Level Agreements (SLAs) for Verisign's .com contract is 100% uptime for Whois. While reviewing recent registry reports this week…
Intellectual Property Owners Association Tells ICANN Registries Should Not Be Able to Hold Trademarked Domains – 06-Dec-13
The President of The Intellectual Property Owners Association (IPO), Richard Phillips, sent a letter to ICANN telling them that that new gTLD registries should not be allowed to be reserved names that are filed with the Trademark Clearing House (TMCH) and if they are allowed the IPO wants the registry to be subject to a UDRP like dispute resolution procedure…
Donuts' Portfolio Swells As ICANN Signs 31 New gTLD Contracts – 06-Dec-13
ICANN signed 31 new gTLD Registry Agreements yesterday, 24 of which were with Donuts subsidiaries. Back-end registry provider Neustar was among a handful of companies signing RAs for their dot-brands too. Donuts signed contracts for: .haus, .properties, .maison, .productions, .parts, .cruises, .foundation, .industries, .vacations, .consulting, .report, .villas, .condos, .cards, .vision, .dating, .catering, .cleaning, .community, .rentals,…
The National Association of Realtors® Files Its 1st UDRP – 06-Dec-13
the National Association of REALTORS® has filed what appears to be its first UDRP on 16 domains name containing the term Realtor…
John Berryhill On Why You Should Be Glad Some Courts Do Not Consider Domains Property – 06-Dec-13
Sometimes a comment is so good that it deserves to be turned into a post. That is the case with a comment left by John Berryhill on November 26, 2013 on TheDomains.com in response to the post entitled, "Federal Judge Rules Domain Names Are Not Property Under Virgina Law"…

If you enjoyed this article, subscribe for updates (it's free)