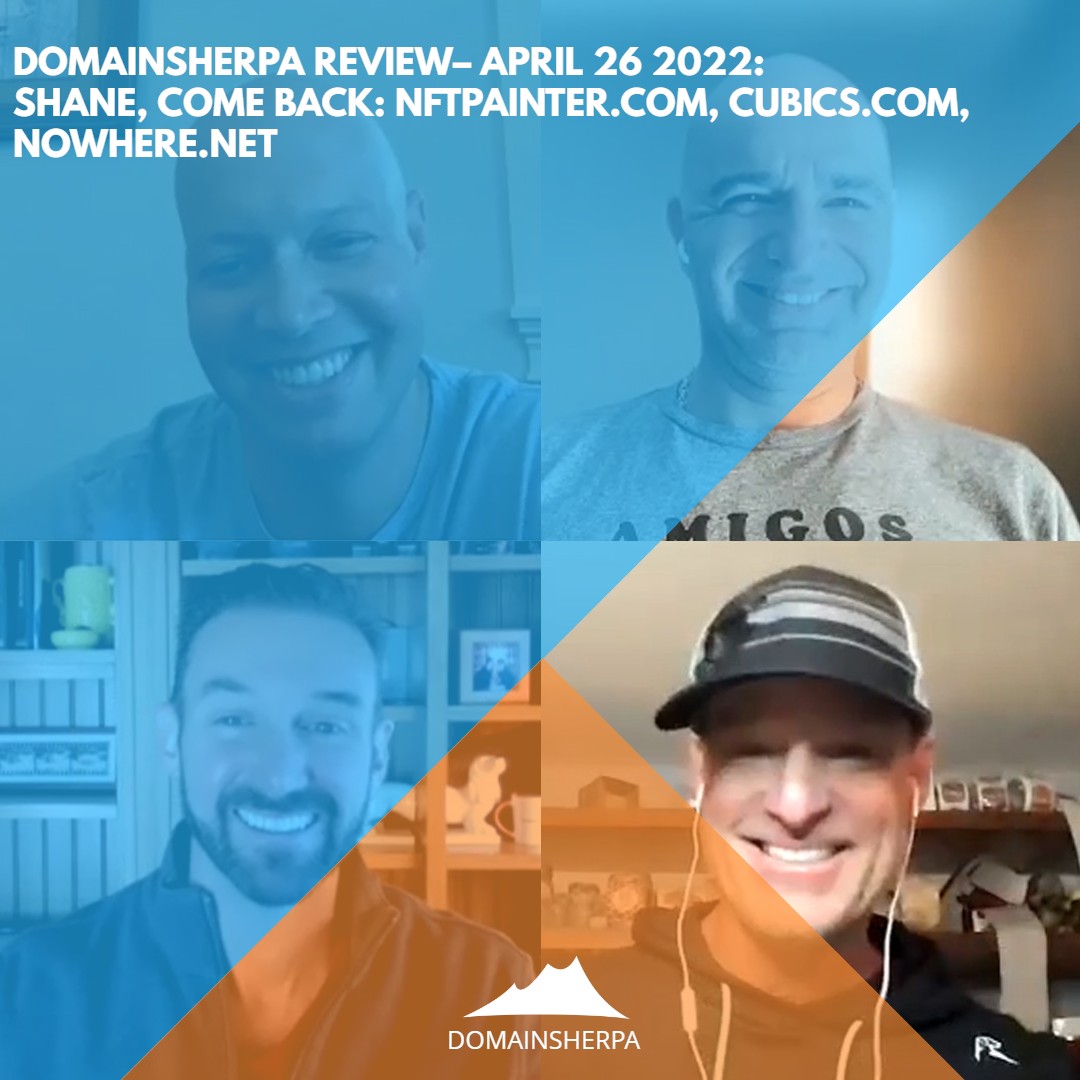 DomainSherpa Review is the seminal show on the DomainSherpa Network where we get into the minds of successful domain name investors – who we call Sherpas – and talk about the value of domain names. By listening to the Sherpas, we expand our knowledge and understanding so that we can become more successful domain investors ourselves.
In this episode:
The Sherpas play The Domain Game, where they guess what certain domains were bought and sold for and discuss the reasons behind their evaluations. Today's domains are NFTPrinter.com, Cubics.com, & Nowhere.net;
They review a list of domains about to come up for auction on NameJet.com, including VIP.org, AffiliateLeads.com, and ReggieBush.com;
They also talk about ReggieBush.com, and if it is a good investment strategy to buy celebrity name domains; and
The Sherpas also briefly discuss what tools they use to manage their domain portfolios.
Plus much more!
JT is joined by Braden, Shane, & Ammar Kubba – so be sure to tune in!!
Review (75:37): Watch | Listen/Download Audio | Domain List
DomainSherpa Review

This interview is promoted through a media partnership with Dan.com.

DomainSherpa Review, Audio Only
Note: Adobe Flash Player (version 9 or above) is required to play this audio clip. You also need to have JavaScript enabled in your browser. Or, listen on iTunes or in your favorite podcast app (here are the feeds).