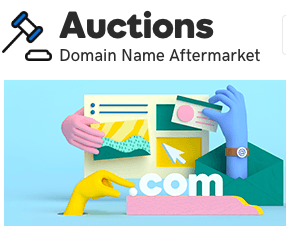 Ready for NamesCon 2020 in Austin?!! Here's your cheatsheet: a workable excel spreadsheet of all the domains in pre-bidding including:
Domain Name
Reserve range
Reserve status (met/not met)
Number of bids
Current price
Download Here: Workable Excel Spreadsheet of All Domains in pre-bidding at NamesCon 2020 Auction!
*Please note that names on this list are subject to change as auction gets closer. We will have a new list up for you next week!

PLUS:  Here's everything you need to know about submissions, prebidding, live bidding & more: https://www.rotd.com/namescon-auction
FYI's:
All names in pre-bidding may or may not be in the live or extended auction.  No names have been selected for either yet.
GoDaddy has the auction set up with the following 9 reserve ranges:
No Reserve
0-1k
1-5k
5-10k
10-25k
25-50k
50-100k
100-500k
500k +
Shoutout to Monte Cahn and Joe Styler for working with us to get this to all of you!
DomainSherpa Advertisers
Please visit the advertisers that support DomainSherpa and make our shows possible.
Domains At Auction in PDF Format (Right-click to Save As…) [View in Google Docs]
If you enjoyed this article, subscribe for updates (it's free)