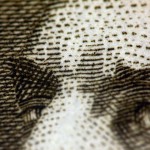 You need a good negotiation strategy whether you're buying an automobile, a home or a domain name. Buying and selling domain names is a business, and you need to approach it as such. Whether your buying or selling a domain name, this article will help you prepare for negotiating your domain name by presenting five critical keys.
Be Clear On The Value Of The Domain Name
This amount should reflect what the site name is worth to you, and how much you're willing to spend. The name might be worth quite a lot to you if you are planning to use it for your pending online business. You may not have enough capital to purchase it, however, if you're just starting out in the business world.
Be ready to bargain hard to obtain your domain without giving away to the seller how much you actually want or need that particular name, especially if you're looking for a very specific, unique, must-have site name.
Appraise The Domain Name Before You Buy/Sell
You need to ask the right questions if you're in the market for a domain. If the domain already has a website associated with it, this may or may not add value. You'll need to know about the site's revenue model, its current profitability, its current liabilities and assets, and the value of the industry.
Social media can also add significantly to the value of a domain name. For each of the six million new businesses that start up in the United States alone per year, many will like to purchase a domain name and then have social media accounts to match. So if you buy the domain decembermama.com, for instance, you might like to have the handle decembermama on both Facebook and Twitter. If the domain name comes with those handles, it will undoubtedly add value to your site when you build it.
Look At The Development Potential Of The Domain Name
Can this domain name be built into an instantly recognizable site? Can it be branded? Your domain name will be the tip of the iceberg when it comes to keyword ranking in search engines. That is why you need to do keyword research before you even think about approaching a webmaster to buy a domain name. The keywords in a domain name can gain loads of organic traffic, free of cost.
You also need to be careful with buying names that might violate trademarks or that are involved in trademark conflicts. These radically reduce the value of a domain name. You can check trademarks at the US Trademark and Patent Office, or if you're not in the United States, most countries have an online database.
Make Contact With The Domain Name Owner
You can send the domain owner an email that reads something like this:
Dear (Seller's Name),

I am interested in purchasing your domain name: (domainname.com). I can offer you (your low bid price) for it. If you're willing to sell the domain at this price, or if you'd like to negotiate with me further, please email me at (your email address) or give me a call at (your telephone number).

Best regards,
(Your name, email and telephone number)
Your low bid price should be much lower than you're actually prepared to pay, though not so low as to insult the domain owner or cause the domain owner to trash your email without replying. By doing this, you leave yourself with room to maneuver should the owner reply with interest in proceeding with the sale at a higher price.
On the other hand, you have the resources to spend a hefty sum of money for a domain name purchase and you really want to acquire one particular name, you can close a deal incredibly fast by making a high opening offer that will get the domain name owner's attention.
Add A Sense Of Urgency To The Proceedings
You can do this using any one of several ploys: "My boss has asked me to obtain a domain name of our new site within the next ten days," or, "I need to decide how to spend my $2,500 budget within the next seven days, and I'm looking at several domain names, including yours."
Out of fear that the domain name owner might otherwise lose the deal, a prospective seller might blink and agree to a lower price than he might ultimately want if he thinks that you have a fast approaching deadline.
You usually get one chance to make an offer before the domain name owner sends your email to trash, so make it count. Grab the seller's attention, and make a reasonable (but lower-end) offer so that he will be willing to negotiate with you.
Conclusion
In short, when negotiating the price of a domain name, you need to:
Be clear on its value. You can get an idea of this if you
Appraise the domain name before you buy
Look at the development potential of the domain name
Make contact with the domain owner
Add a sense of urgency to the proceedings
If you follow the guidelines in this article, you'll be in a better position to land the domain name of your dreams at a bargain price.
[Photo credit: kevindooley]
If you enjoyed this article, subscribe for updates (it's free)