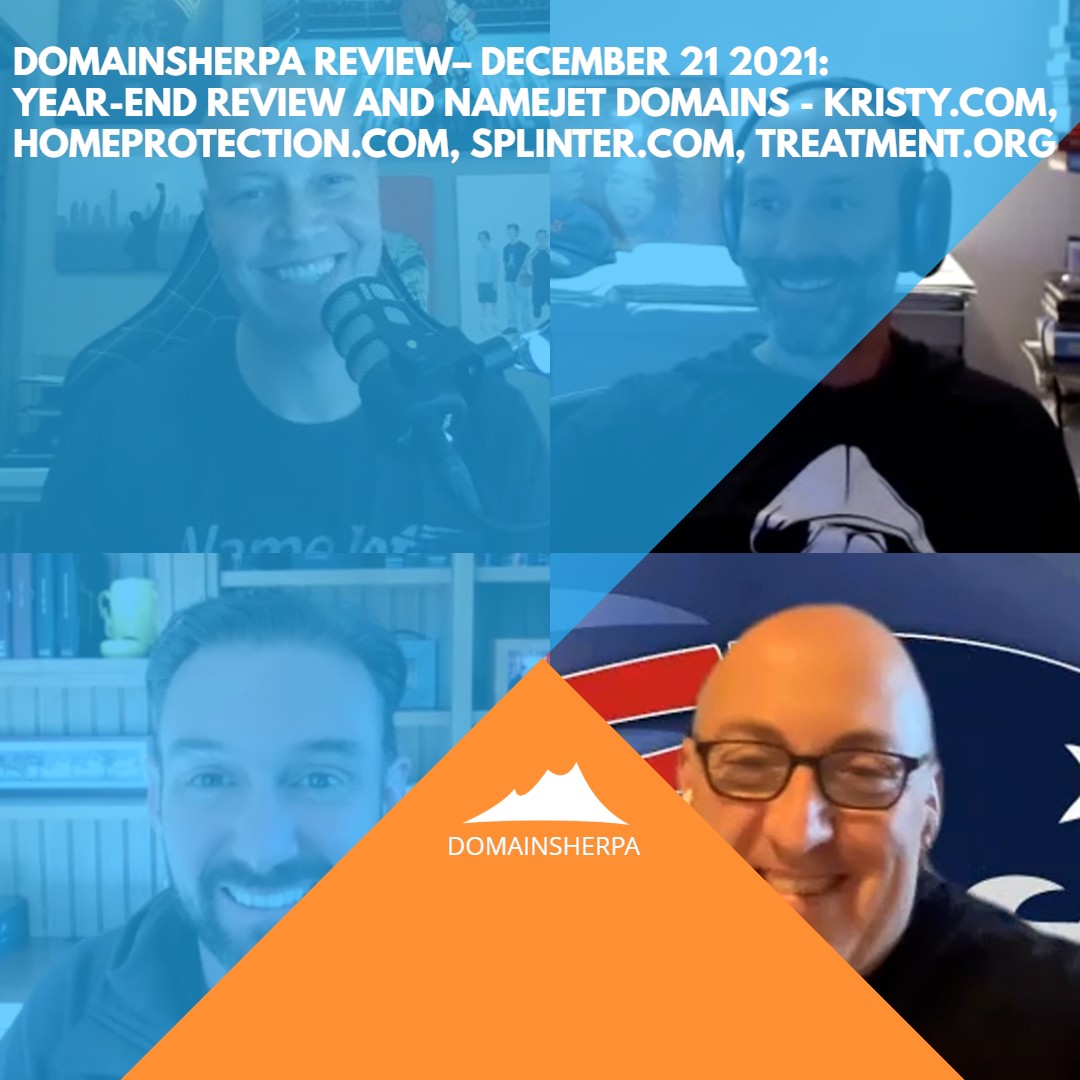 DomainSherpa Review is the seminal show on the DomainSherpa Network where we get into the minds of successful domain name investors – who we call Sherpas – and talk about the value of domain names. By listening to the Sherpas, we expand our knowledge and understanding so that we can become more successful domain investors ourselves.
In this episode:
We learn about how 2021 turned out for the Sherpas in our year-end review, even getting them to disclose actual numbers;
We review a list of domains about to come up for auction on NameJet.com, including Kristy.com, HomeProtection.com, Splinter.com & Treatment.org;
Plus much more!
JT is joined by Drew, Braden Pollock & Andrew Miller – so be sure to tune in!!