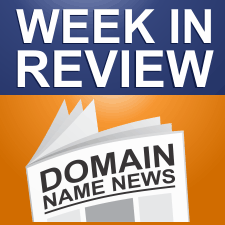 Every Friday, DomainSherpa.com provides you with a hand-curated, no-B.S., important domain name industry news.
In this summary, you will also find the latest tutorials and videos produced by DomainSherpa staff and contributors.
---
This Week's Featured DomainSherpa Show
---
---
In Addition, Don't Miss…
---
DomainSherpa Discussion: Looking Back at 2014; Looking Forward to 2015

In this DomainSherpa Discussion:
• What the Sherpas think are the top stories from 2014 and why.
• Sherpa predictions for the domain name industry in 2015 for businesses, investing and monetization.
• Would the Sherpas rather own .Net or .Network, .Biz or .Business?
• And much more!

DomainSherpa Review – Dec 8: LandAuctions.com, VR.net, BookBag.com; Audience Questions…

Get into the minds of the Sherpas with the DomainSherpa Review!

* An investor's portfolio is reviewed and appraised: CryptoCurrency.Fund, ExecutiveBookings.com, SurpervisorCourses.com, Savings.Fund…
* Domain names going to auction at NameJet are valued: LandAuctions.com, VR.net, Tans.com, BookBag.com…
* A new Sherpa takes the mountain in the "Name That Price" game

For each domain name portfolio, the Sherpas answer:
* Which domains are valuable, and in what way?
* What is the market value (both wholesale and retail) of the best domain names?
* Which domains are worthless and should be dropped?
* Which domain names may invite legal issues, such as a UDRP case or cybersquatting lawsuit?
* Which domains do our Sherpas want to make an offer on?

We're joined by three Domain Sherpas: Adam Dicker, Andrew Rosener and Page Howe.
---
This Week's News in Review
---
New Poll Says 25% Think Organic Co. Should Have .Organic Domain: But Only 396 Have Been Registered – 11-Dec-14
.ORGANIC domain operator Afilias today announced the results of a poll in which "nearly 70% of respondents believe that some companies are misrepresenting themselves as "organic" to command a premium price, and 60% would like a reliable way to distinguish real organic providers online from the pretenders. That's why almost 60% of respondents claimed they…
Tucows Relaunches Realnames as Email Service – 11-Dec-14
Tucows uses name of dot.com bubble era company to launch new service. Remember RealNames? Tucows has brought back the name of the the dot.com bubble darling, but for a very different purpose. RealNames was a system designed to replace or circumvent domain names. Instead of typing a domain name like Money.com in your browser, you…
Trademark Holder of Beauty Lab Loses UDRP Bid The Grab MyBeautyLab.com, Too Generic – 11-Dec-14
The owner of the trademark for BeautyLab just lost its attempt to grab the domain name TheBeautyLab.com The sole UDRP panelist Brigitte Joppich bascially found that although the Complainant had valid trademarks registered before the domain name, including in the country where the domain holder operates, the term Beauty Lab was too generic to enjoy…
First Live Dot-brand, CITIC Group, Switches Back to .com – 10-Dec-14
CITIC Group, which became the first company to dump .com for its new dot-brand gTLD, has switched back to .com. CITIC, a massive Chinese conglomerate, switched from citic.com to limited.citic in September, but a DI commenter noticed that it's now back to using citic.com. Google searches for "citic" were returning the new gTLD as the…
.CEO Smartens Up in New Promo Video – 10-Dec-14
Struggling to find its tone? PeopleBrowsr has done a full 180 in its attempts to market .ceo through online commercials. In its latest video, the company has gone for a straightforward grey-hair-in-a-suit-addresses-camera concept. It's a far cry from its first attempt, published a year ago but now flagged as "private" on YouTube, which comprised PeopleBrowsr…
New .jobs Contract Based On New gTLD Agreement – 10-Dec-14
ICANN and Employ Media are set to sign a new contract for operation of the .jobs registry which is based heavily on the Registry Agreement signed by all new gTLD registries. .jobs was delegated in 2005 and its first 10-year RA is due for renewal in May 2015. Because Employ Media, like all gTLD registries,…
A Summary of Really Interesting Information in Rightside's Investor Presentation – 10-Dec-14
Investor presentation shows initial results from five of Rightside's TLDs, explains how the company picked TLDs to acquire, and describes the method used to identify premium domain names. One of the great things about having publicly traded domain name companies is that we can get more data from the companies than we can from private…
GoDaddy Gets Another Domain Appraisal Patent – 09-Dec-14
Patent covers using comps for domain name evaluation. GoDaddy has been issued another U.S. patent related to domain name appraisals. The U.S. Patent and Trademark Office today issued patent number 8,909,558 for "Appraising a domain name using keyword monetary value data". The patent basically covers using comps for a domain name appraisal, i.e. looking up…
NetworkWorld: Companies are movin' on up to .com domain names – 09-Dec-14
More businesses are investing in the tried-and-true .com after seeing their efforts with new domain names fall flat.
TLD Registry & Right of The Dot Partner to Offer Chinese Domains to Western Audience – 09-Dec-14
TLD Registry Ltd, the exclusive owner/operator of the Dot Chinese Online (.在线) and Dot Chinese Website (.中�-���') top level domains, today announced a partnership agreement with Internet advising and consulting firm, RightoftheDot, LLC (ROTD). "ROTD is led by successful veteran…
Symantec Will Verify .Bank & .Insurance Generic Top-level Domains – 09-Dec-14
fTLD Registry Services, LLC announced an agreement with Symantec Corporation to provide verification services for the ".bank" and ".insurance" generic top-level domains. In this role, Symantec will add a layer of protection to the new domains by verifying the eligibility…
Donuts and Rightside Release 6 New Domains On Wednesday – 09-Dec-14
…And they're some of the better domains released so far. Remember the good ole' days of the middle of 2014, when mega-registry Donuts would release four of five new top level domain names every week? Well, they're back. For one week, anyway. Donuts will launch four new domain names at "regular" pricing this week after…
Analyst Reiterates New TLD Forecast and Price Target for Rightside – 09-Dec-14
After Rightside investor day, analyst says forecast is on target. B. Riley & Co analyst Sameet Sinha has reiterated his forecast for new top level domain names and his $15 price target for Rightside. Rightside (NASDAQ: NAME) is currently trading for $8.29. Sinha forecasts that 29.1 million registrations will be made under new to level…
Tucows Looking to Buy Up to $8MM Worth of Shares in Modified Dutch Auction – 08-Dec-14
Tucows Commences Dutch Tender Offer Tucows announced today that it is commencing its "modified Dutch auction Tender Offer" (the "Tender Offer") to repurchase a number of its common stock not to exceed an aggregate purchase price of $8.0 million, as previously announced on November 12, 2014. The closing price of Tucows common stock on the…
.health Backer Has Cop-like Takedown Powers for All gTLDs in Japan – 08-Dec-14
LegitScript, a US company focused on eradicating illegal online pharmacies, which backs the .pharmacy and .health gTLDs, has been given police-like powers to have domain names taken down in Japan. It has also emerged that when IP Mirror, a brand protection registrar, was hit with an embarrassing ICANN contract-breach notice in November, it was as…
Despite Fanfare in New York, Shares of Rightside Get No Pop in Price or in Volume – 08-Dec-14
The domain name industry blogs covered Rightside (NAME) exposure in New York last week, which included presenting to the street and ringing the closing bell at the NASDAQ which was covered here, here, here,…
.love Won By Class Action Lawyers – 08-Dec-14
It appears that the contested new gTLD .love has been won by the law firm Merchant Law Group, after an auction. Minds + Machines, Richemont, Google and Donuts have all officially withdrawn their competing applications. I gather that withdrawals from Uniregistry and Famous Four Media are on their way. .love would be MLG's first successful…
Moniker Account Balances are Apparently Borked – 08-Dec-14
Incorrect balances shown on accounts dating back to October. The hits keep on coming for Moniker…and its customers. When the domain name registrar switched to a completely new registrar platform over the summer, it lost all previous invoices that customers used to be able to view within their account. Customers got access to new invoices,…
Namejet Adds 'Buy Now' & 'Bulk Deal' Features – 08-Dec-14
Namejet updated its terms of use on the 3rd of December and it was mainly done to add a couple of new features. The 2 new features are a "Buy Now" indicator that domain names can be listed with and…
CentralNic Unloads $2.5M Worth of Premium Domains – 08-Dec-14
CentralNic today announced it has made $2.5 million by selling off some of its stash of premium domain names. The sales appear to be of "non-core" names unrelated to its registry business that the company has been sitting on for a while, rather than names that it has reserved in its own subdomains and new…
Donuts Blames "License" Problems for Chinese gTLD Delays – 08-Dec-14
Donuts says that problems obtaining "licenses" from the Chinese government are to blame for the fact that it is yet to launch any of its Chinese-script new gTLDs. Currently, four of the company's portfolio of 156 gTLDs are in Chinese. Three have been delegated to the DNS root but none of them have been launched…
Rightside CEO Taryn Naidu Talks to TheStreet.com – 05-Dec-14
Taryn Naidu sat down with TheStreet.com and discussed what was going on with Rightside and the new gtlds. One of the first things the interviewer asks if there is any prestige around .com ? Naidu replies that .com has no meaning and it takes 6 to 8 searches to find an available .com right now…
Rightside Has Its First Investor & Analyst Day & Will Ring The Nasdaq Stock Market Closing Bell – 05-Dec-14
Rightside Group, Ltd. (Nasdaq:NAME) is hosting its first Investor & Analyst Day event today from 10:30 A.M. to 1:30 P.M. ET at Nasdaq MarketSite in Times Square. The event will feature key members of Rightside's management team, including the leaders…
QNB.com Domain Name Sells for $1 Million – 05-Dec-14
Bank sells domain name to another bank for $1 million. Qatar National Bank has paid $1 million to acquire the three letter domain name QNB.com. The deal was disclosed in an SEC filing made by the seller, another bank called QNB Bank. The seller changed its web presence to QNBBank.com. Changing a bank's domain name…
As Another Group Rejects Proposal, is NETmundial Stillborn? – 05-Dec-14
The nascent NETmundial Initiative appears to be in dire straits already, just weeks into its existence, after another influential internet governance body decided against joining. The Internet Architecture Board, which holds ultimate responsibility for the Request For Comment standards that help the internet remain interoperable, said yesterday that it will not join NetMundial, saying it…
Porn Site Operator Sues Cybersquatters – 05-Dec-14
Company goes after alleged cybersquatters of its adult site brands. The company behind PornHub.com, RedTube.com and YouPorn.com has filed multiple lawsuits in U.S. District court against the owners of at least ten domain names it alleges are cybersquatting on its brands. The lawsuit was filed by Licensing IP International S.à.r.l., which is commonly known as…

If you enjoyed this article, subscribe for updates (it's free)