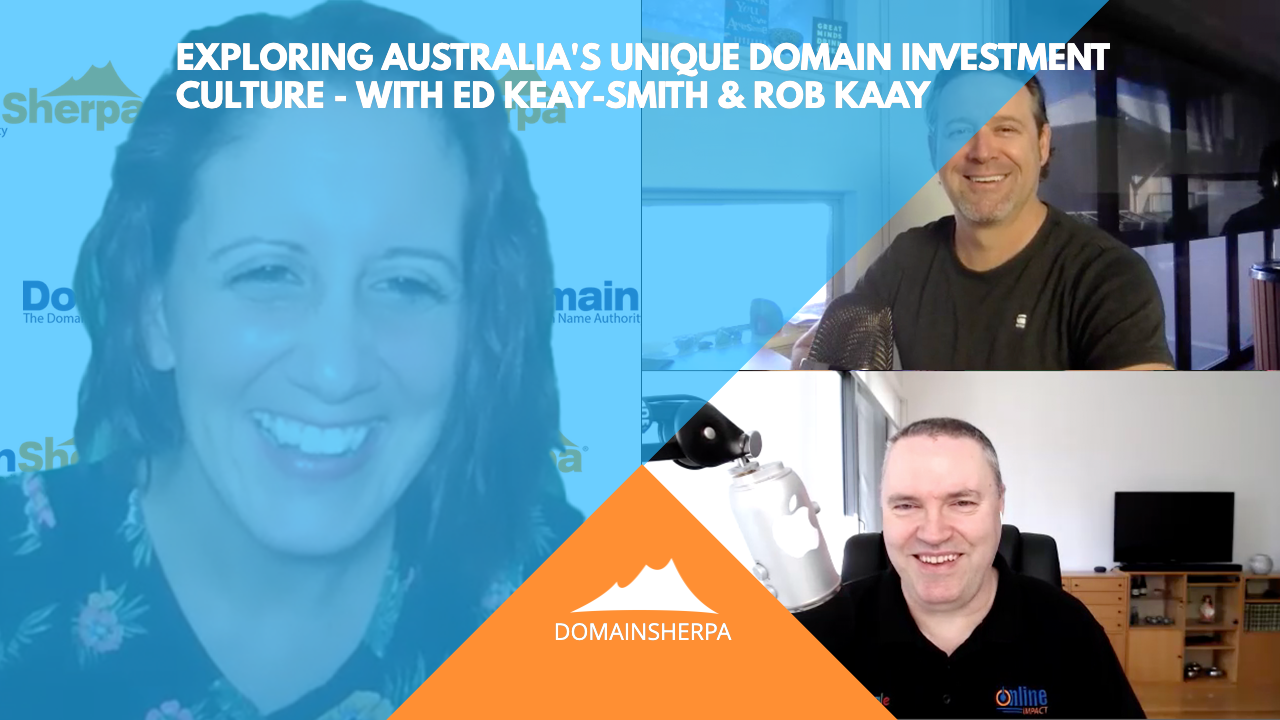 In Australia and the Australian ccTLDs, a mere 64,000 registrants own a whopping 1,000,000 domain names. There's a very unique and specific perspective, network, and culture in the Australian domain space. So, we bring in Ed Keay-Smith and Rob Kaay, who together host & produce The Domainer Show, to discuss:
Australian-specific domain market and current trends
Recent big .au sales, particularly private sales
Progress of direct .au registration, will it ever happen?
How is Covid impacting AU domain market specifically?
NamesCon takeaways
Any domain investor curious about what happens in the Australian market, or looking to connect with or create a unique network, will benefit from today's show!
Review (87:12): Watch | Listen/Download Audio | Transcript
Your DomainSherpa Review
Playback Speed:
This interview is promoted through a media partnership with
DAN.com
.
Your DomainSherpa Interview, Audio Only
Note: Adobe Flash Player (version 9 or above) is required to play this audio clip. You also need to have JavaScript enabled in your browser. Or, listen on iTunes or in your favorite podcast app (here are the feeds).
This Show's Sherpas
DomainSherpa Advertisers
Please visit the advertisers that support DomainSherpa and make our shows possible.
Interview Raw (Non-Edited) Transcript
Interview Transcript in PDF Format (Right-click to Save As…) [View in Google Docs]
If you enjoyed this article, subscribe for updates (it's free)