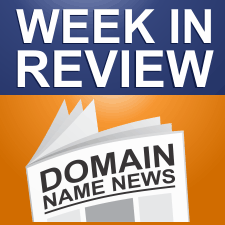 Every Friday, DomainSherpa.com provides you with a hand-selected, editorially-based review of the weekly news. In this summary, you will find the latest articles and videos produced by DomainSherpa staff and contributors. You will also find links to the best news articles in the domain name industry – so you don't have to spend your time searching for news or reading something that was not worth your time.
---
This Week's DomainSherpa Resource
---
eGuide: Drop Shipping for Domain Name Entrepreneurs

Happy holidays and happy new year from DomainSherpa.com.

One of our interviews had to be pulled down for legal reasons, so I've decided to take many lessons learned and couple them with internal research to create the DomainSherpa eGuide entitled Drop Shipping for Domain Name Entrepreneurs.
---
This Week's News in Review
---
#FreshDirect Fails to Renew Domain Name
– 27-Dec-12
Customers searching for Fresh Direct on Tuesday and Wednesday couldn't find it—because the NY-based grocery delivery company failed to renew its website address. A Fresh Direct spokesperson told The Wall Street Journal that there was a "renewal issue" with the domain name but that the site would be fully restored by Wednesday afternoon.
Marchex Defends EuroBaby.com Against Irish Company
– 26-Dec-12
Company can keep domain acquired with UltSearch portfolio, panel rules. Marchex has successfully defended the domain name EuroBaby.com in a URDP proceeding brought by an Irish company.
FreshDirect Goes Dark After a Domain Name Glitch
– 26-Dec-12
For a significant chunk of the holiday, visitors to the FreshDirect Web site found nothing but a generic placeholder for sites whose domain names are out of date – or out of whack.
Fresh Direct Fiasco: Company Criticized After Domain Name Mess
– 26-Dec-12
New Yorkers have long relied on Fresh Direct the way Frodo relied on Samwise Gamgee—when all hope is lost and the overwhelming urge to order Famiglia's arises, FD will be there to remind us that when the sun shines it will shine out the clearer, and oh yeah, fresh asparagus is on sale. So when the company's website went down mysteriously for many people over the last 48 hours, things seemed bad.
Internet Grows to More Than 246 Million Domain Names: Verisign
– 23-Dec-12
"Worldwide registrations have grown by 26.4 million, or 12 per cent, since the third quarter of 2011", a VeriSign statement said.
Vatican takes first spot in Internet domain name draw
– 20-Dec-12
The Vatican has come out in first place in a long-awaited draw to expand the Internet address system with new domain names that go beyond the usual .com, .org or .net endings.
VeriSign (VRSN) Says 5.7M Internet Domain Names Added in Q312
– 20-Dec-12
More than five million domain names were added to the Internet in the third quarter of 2012, bringing the total number of registered domain names as of Sept. 30, 2012, to more than 246 million worldwide across all Top-Level Domains, according to the latest Domain Name Industry Brief, published by VeriSign, Inc. (NASDAQ: VRSN), the trusted provider of Internet infrastructure services for the networked world.
If you enjoyed this article, subscribe for updates (it's free)