Every Friday, DomainSherpa.com provides you with a hand-selected, editorially-based review of the weekly news. In this summary, you will find the latest articles and videos produced by DomainSherpa staff and contributors. You will also find links to the best news articles in the domain name industry – so you don't have to spend your time searching for news or reading something that was not worth your time.
---
This Week's Articles in Review
---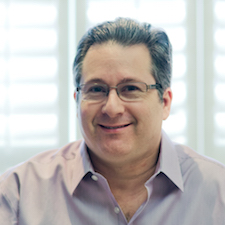 If you have ever had difficulty selling domain names, this interview – really a master class – will provide the education and motivation you need to get moving in the right direction.
Adam Dicker, founder of DNFCollege.com, shares the strategies and tactics that have helped him contact potential buyers, negotiate prices and sell thousands of domain names worth millions of dollars over the past 20 years.
---
This Week's News in Review
---
ICM Opens Can of Worms With .XXX Domain Seizures
– 15-Dec-11
ICM took down 70 to 80 domains including washingtonpost.xxx, cnbc.xxx and verizonwireless.xxx because it decided that the domains infringed trademarks and were therefore abusive.
Ahead of The Bell: House Panel On Domain Names
– 14-Dec-11
It's the House of Representative's turn to review concerns about a plan to expand the number of Internet address suffixes.
Texas Tech Buys Up Dot-xxx Domain Names
– 14-Dec-11
Texas Tech University officials have joined the trend of universities buy up dot-xxx website domains relating to university brands.
San Diego Institutions Acquire Domain Names With Adult-content Suffix
– 14-Dec-11
Citing trademark protection concerns, companies, including SeaWorld, are reacting after a Florida company began offering .xxx domain names to the public last week.
Paychecks, .xxx, and Domain Name Woes Highlight House Hearing
– 14-Dec-11
ICANN's plans to roll out a slew of new top-level domain names next year, including the .xxx domain, were the subject of House subcommittee hearing Wednesday.
City Buys Triple-x Domain Name to Protect Windsor's Online Reputation
– 14-Dec-11
To avoid any indecent Internet exposure, some of the city's biggest institutions are snapping up corresponding domain names ending in ".xxx" to make sure they are never bought by or associated with adult entertainment websites.
Domain Name Registry Expansion Runs Into Pushback On Hill
– 14-Dec-11
Expansion of the top-level domain name registry (.com, .gov) by 300, 500 or 1,000 or more names ran into major pushback on the Hill in the second hearing in as many weeks on ICANN's planned January launch of the three-month application window for new names to the left of the do.
Domain Name Matters: Searchers Pick Brand Over Quality, Study Finds
– 13-Dec-11
A new study from Microsoft Research confirms what most SEOs have known for years—that domain names are a crucial element for capturing clicks and conversions from search results. Unlike what's been published in most search marketing forums, however, this research was not focused on SEO techniques or search engine ranking algorithms, but rather on observed searcher behavior, offering insights about how people actually respond to what's presented to them in search results.
UF Among Schools Buying .xxx Domain Names to Stop Porn
– 13-Dec-11
The Gator Nation is everywhere, apparently except in the land of X-rated websites. The University of Florida is among schools buying up ".xxx" website names to prevent them from being taken by pornography sites. The names that UF has protected include gatornation.xxx, universityofflorida.xxx, floridagators.xxx, gatorvision.xxx and gators.xxx.
Newt Romney Domain Name Already Claimed
– 13-Dec-11
GOP presidential candidate Rep. Michele Bachmann (Minn.) has begun using the name "Newt Romney" to refer to her rivals for the nomination Newt Gingrich and Mitt Romney, but if she wants to set up a website for the phrase, she'll have to pay up.
The Reluctant Dash for an .XXX Domain Name
– 13-Dec-11
ICANN's red light top level domain, .XXX, has been available for sale for only a short period of time, but based on anecdotal reports it is clear that a significant number of non-adult entertainment companies are snapping up the domain name to preserve their brand.
Why .XXX and Other New Top-level Domains are a Terrible Idea
– 13-Dec-11
A founding chairman of ICANN, the group in charge of assigning top-level internet domains like .com, testified against its expansion last week.
Saga of a Stolen Domain Name and How It Was Recovered
– 13-Dec-11
At Name.com we like to take care of the customer. We know buying something online can sometimes feel like a lonely endeavor that ends with money dropping into the tinny nethers of the 'net. Our goal is to make sure your experience is the exact opposite, filled with real, handmade help that leaves you knowing you're not alone. When you buy something from us, or if you simply have a question about one of our products, we'll take care of you. Many of the questions we get are simple enough to be handled in 140 characters or less. Sometimes they get fairly complex, and sometimes they lead to downright dramatic international capers. The latter would be the case of the missing domain DavidWalsh.name.
Did Someone Steal Arianna's Sex Domain?
– 12-Dec-11
This morning, a domain name news site reported that California man Justin Crews purchased the website Huffingtonpost.xxx for between $80 and $100. And according to the site, Domain Name Wire, the man has no ties to HuffPo or its parent company AOL.
Protrada Now Offers Members Instant Access to Afternic Premium Domains via eNom
– 11-Dec-11
The world's first aggregator of major domain auction houses, Protrada, now offers all members direct access to Afternic's Premium Domains.
These high quality domains are available to purchase outright by incorporating the world's second largest domain name registrar, eNom into the transaction process. Afternic Premium Domains can be purchased and transferred in real time to a member's Protrada account. Afternic Premium Domains sell on average for $1750 with a median sale price of $1288.
"The inclusion of Afternic's Premium Domains to the Protrada platform is our commitment to providing high quality and highly desirable domain assets for our members," said Troy Rushton, CEO and founder of Protrada. "Protrada remains focused on delivering innovative solutions and services that keep our members ahead of the pack when Domaining. This new alliance will deliver Afternic domains instantly via eNom, the world's largest ICANN accredited domain name wholesaler."
He concluded, "This is another way that we can save our members time whilst we load up their domains for sale to millions of potential buyers in some of the world's largest domain marketplaces."
"This new collaboration both broadens and extends the reach of the Afternic DLS Network," said Bob Mountain, VP Business Development of Afternic. "We are pleased that Afternic's domain sellers will gain a larger audience thanks to this new integration with Protrada."
"Providing the registrar services to enable these domain purchases is very exciting for us," said Chris Sheridan, VP Business Development of eNom. "Creating instant transfers of domains with these values allows purchasers to start monetizing their assets even faster."
Some of the domains available at press time include: GPSunit.com, SongsAndMusic.com, CounterClaims.com and EarnAtHome.com
ICANN Values Chinese Market, Yet Admits The Difficulty to Extend New Domain Name – 11-Dec-11
Rod Beckstrom, president and CEO of ICANN, visited China this week. In the visit, Beckstrom explained the new general top-level domain (gTLD), expressed the importance he had laid on the Chinese market, and urged companies and organizations in China to be well prepared for the new domain. The president also announced that Doc. Li Xiaodong, an expert on Internet in the Chinese Academy of Science, was to be appointed as the organization's vice president in charge of the affairs in Asia.
Pro! Pro! Pro! Holiday Price Reduction for .Pro – 11-Dec-11
Holiday shopping is underway – don't forget to get something small for yourself that will serve you for the entire year. Today, EnCirca announces a reduced price of $2.99 for any new .PRO domain name registration. Lawyers, doctors, accountants and any other licensed professional can all use .PRO and make their mark online by posting marketing materials, resumes, blogs and connecting with customers on the .PRO domain, which signals to potential customers your professional status.
Universities Block Triple-x Domain Names [USA Today] – 11-Dec-11
New .xxx addresses became available to the public last week, but some schools didn't wait that long to secure important addresses, as a way to prevent adult content providers from profitting off them.
Marketingland.com Sold to Third Door Media via Sedo – 11-Dec-11
Sedo, the leading online domain marketplace and monetization provider, today announced that it has sold marketingland.com to Third Door Media, Inc. The company is leveraging the domain name to launch a new internet marketing news site that will provide marketers with informative and timely digital marketing coverage.
Businessweek's Advice On Domain Names Really Sucks – 11-Dec-11
In an article published by Businessweek.com today on domain names, they gave pretty some bad advice to business owners on a domain name strategies and their importance.
What's The .Rush? – 11-Dec-11
For two decades, .com, .org and some 20 other "generic top-level domain names" have served as calling cards for the vast majority of Web sites. That may change dramatically — and not for the better — if the obscure but powerful organization that manages domain names gets its way.
Texas Universities Buy Up Dot-XXX Domain Names – 11-Dec-11
Texas A&M University officials say they have bought up 15 dot-xxx domain names to keep the porn industry from associating itself with various Aggie trademarks.
Senator Wyden Wants Answers From DHS Over Domain Name Seizures – 11-Dec-11
A day after federal authorities returned a music-review site it seized a year ago, dajaz1.com was back online, greeting visitors with a powerful message about proposed web-censorship legislation. The site's attorney said he was never afforded an opportunity to challenge the seizure for an entire year.
MGM Resorts Domain Name Lawsuit Battle Heats Up – 11-Dec-11
Earlier this month, MGM Resorts International filed a lawsuit against several entrepreneurs who have purchased domain names that pertain to different MGM properties, with attorneys for MGM stating that they were "cyber squatters." This legal battle is beginning to heat up, as a Texas man has filed a response to the MGM lawsuit that challenges their stance.
University Spends $3,000 On XXX Domain Names to Save Face – 09-Dec-11
The University of Kansas has reportedly purchased $3,000 worth of .xxx domain names since they went on sale two months ago.
Senator Wants Answers From DHS Over Domain Name Seizures – 09-Dec-11
A day after federal authorities returned a music-review site it seized a year ago, dajaz1.com was back online, greeting visitors with a powerful message about proposed web-censorship legislation. The site's attorney said he was never afforded an opportunity to challenge the seizure for an entire year.
B.C. Businesses Hot for .XXX Domain Names – 08-Dec-11
Local companies and universities are snatching up newly released suggestive domain names to avoid potential embarrassing situations in the future.
How Hall.com Picked Its Name and Bought It for $20,000 – 08-Dec-11
Hall.com wouldn't settle for a subpar domain name and bought it for $20,000.
Should The Feds Have More Power to Seize Domain Names? – 08-Dec-11
Before Congress gives the Justice Department more power to seize domain names, maybe it should consider what the government does with the power it already has. Lawmakers are considering bills in the House and Senate that would authorize the DOJ…
Internet Domain Name Expansion Comes Under Fire – 08-Dec-11
A plan to expand the number of Internet domain names came under fire in the US Congress on Thursday, a day after the head of the Federal Trade Commission said it could potentially be a disaster.
Feds Return Mistakenly Seized Domain After a Year of Smoke and Mirrors – 08-Dec-11
Just over a year ago, Homeland Security's Immigration and Customs Enforcement (ICE) seized dozens of domain names as part of Operation in Our Sites. The lawyer for one of them, music blog Dajaz1, has been furiously trying to find out about the site's case and now, after a year of smoke, mirrors and stonewalling, the Feds have done the previously unthinkable – they've given the domain back.
Delicious Now Using D.me Shortener – 08-Dec-11
The .ME Domain Registry has just announced the popular website Delicious.com is now using D.ME as a url shortener.
What a Disgraceful UDRP Decision – Novartis – 08-Dec-11
A National Arbitration Forum panelist makes a horrible UDRP decision regarding Fresh Look Consulting and Fresh Look contact lenses, owned by Novartis.

If you enjoyed this article, subscribe for updates (it's free)