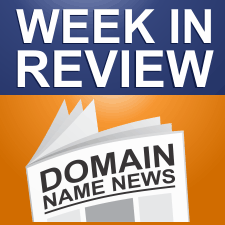 Every Friday, DomainSherpa.com provides you with a hand-selected, editorially-based review of the weekly news. In this summary, you will find the latest articles and videos produced by DomainSherpa staff and contributors. You will also find links to the best news articles in the domain name industry – so you don't have to spend your time searching for news or reading something that was not worth your time.
---
This Week's DomainSherpa Interview
---
VIDEO: ZipSmart.com Revisited: How to Google-proof Your Business – With Jake Ackerman

In the past, through its portfolio of category-killer, industry-defining domain names, ZipSmart sites hosted geography-based directories and allowed companies to own their zip code online for products and services and – in the process – to generate customer leads.

Today, with Google's Panda and Penguin updates and with Google+ Places' being prioritized at the top of Google search results, ZipSmart has had to completely rethink its business.

Jake Ackerman, the founder of ZipSmart, came on DomainSherpa.com more than two years ago to talk about his fast-growing company. We've caught back up with this entrepreneur to see how his business model has changed and hear about the challenges he's facing today.
---
This Week's News in Review
---
Google Reports: Revenue Up 31%; Paid Clicks Up 20%; Cost Per Click Down 4%
– 18-Apr-13
Google Inc. its earnings after the market closed today, reporting a first-quarter profit of $3.35 billion, or $9.94 a share, compared with a profit of $2.89 billion, or $8.75 a share, for the year-earlier period.
Texas Fertilizer Plant Explodes; Domains Registered
– 18-Apr-13
Again we have another tragic situation in west Texas near Waco where a fertilizer plant exploded causing many death and injuries in and around the plant. Since news of the explosion hit, over 60 domain names have been registered around the event.
Lawyer Asks: How The Hell Did Demand Media Pass The New gTLD Cybersquatting Test?
– 18-Apr-13
A lawyer apparently representing a rival new gTLD applicant has questioned ICANN's background screening processes after Demand Media managed to get a pass despite its history of cybersquatting. Jeffrey Stoler, now with the law firm Holland & Knight, last July said ICANN should ban Demand Media and its partner Donuts from applying for new gTLDs […]
Paul.com Fights Pauldotcom.com Over Trademark
– 18-Apr-13
Two techies fight over "Paul Dot Com". The owner of Paul.com is fighting the PaulDotCom security podcast over the latter's attempt to trademark "PAULDOTCOM". In November 2011, Paul Asadoorian filed a trademark application for PAULDOTCOM, the name he uses for his IT security podcast hosted at PaulDotcom.com. Once the mark was published for opposition, the […]
Name.space Sends Lawsuit Against ICANN Over New Tlds to Court of Appeals
– 18-Apr-13
Company that offers domain names in alternative root pushes forward with legal challenge. Alternative root company name.space isn't letting its beef with ICANN die just yet. The company has filed an appeal (pdf) with the United States Court of Appeals for the Ninth Circuit after its suit against ICANN was tossed out by a lower […]
Latest Conan O'Brien Domain Related Jokes
– 18-Apr-13
Conan O'Brien has made a few domain name related jokes on his show Conan, in the last few months. Conan joked about Yahoo and Google, about Go Daddy twice and he even referenced new gTLDs… Conan is of course my …
Ouch: Regions Bank Video Mea Culpa for Letting Domain Name Expire
– 17-Apr-13
Head of eBusiness for bank explains that company let domain expire and apologizes to customers. Hopefully this video saves other companies from letting their domain names expire. Over the weekend Regions Bank let its domain name expire, which took its entire web site offline. It quickly renewed the domain name, but any sort of downtime […]
But.com Sells for $60,000 On Namejet.com
– 17-Apr-13
The domain name But.com sold yesterday on Namejet.com for an even $60,000
There were 324 bidders in the auction with 7 bidders willing to pay more than $10K. The domain name has an Estibot.com valuation of $182,000 and a DomainIndex.com valuation of $44,000.
Outlook.com Gets 32 New @outlook Email Address With International Domains
– 17-Apr-13
As announced earlier today, over the next few days Microsoft will release an update for people who use Outlook.com. This includes a number of new features such as two-step verification, the ability to sign in with an alias and new …
Oversee.net Launches AirportParking.com
– 17-Apr-13
According to a press release today Oversee.net launched its newest site, AirportParking.com today, which "offers a fast, easy way for web and mobile users to find and compare rates, features and consumer reviews of off-site airport parking lots. "
"Users can book their reservations at AirportParking.com, locking in the rate and a reserved parking spot. Compared to onsite airport parking lots, significant savings are available. For example, at Newark Airport, onsite parking can be as high as $40 a day while parking offsite averages only $6 per day."
Ford Applies for iLUV Trademark Without Owning Any Related Domain Names
– 17-Apr-13
Ford Motor Company filled on March 21, 2013 for a trademark for the term 'inflatable light urban vehicle' (iLuv) with the U.S. Patent and Trademark Office. The company has also filed another application for the acronym 'iLuv' on the same …
Go Daddy Proves It's a Tech Company, But Not With Its Commercials
– 17-Apr-13
Recent moves by new CEO Blake Irving show the company's path forward. If you ask the typical person on the street what Go Daddy is about, they'll probably say something about sexy Super Bowl commercials. Last year the company decided to change that image and show people that it was a serious tech company. It […]
EasyBook.com Registered in 1996 Saved in UDRP
– 17-Apr-13
In an extremely short, lazy opinion, a one member UDRP panel rejected the claim of Alpitour S.p.A. of Torino, Italy who tried to grab the generic domain EasyBook.com, but failed to address the issue of Reverse Domain Name Hijacking.
GoDaddy Rolls Out New gTLD Pages
– 16-Apr-13
Godaddy has launched a few new page in anticipation of the launch of the new gTLDs.
Forward U.S. Bought Domain for $1,500
– 16-Apr-13
New immigration reform group bought .us domain for $1,500 at Sedo. The new immigration reform group that Ron Jackson wrote about last week paid $1,500 for FWD.us. That's just one of the end user sales that Sedo made last week. It had a big week, closing nearly $2 million in sales. Here are some of […]
New Nigerian Domain Names Likely to Lead to Growth
– 16-Apr-13
On 7 April 2013, the Nigerian Internet Registration Association (NIRA), announced the launch of the .ng domain name extension, making it possible to register Second Level Domains (SLDs) in Nigeria.
Boston Marathon Conspiracy Nuts Looking to Buy Domains
– 16-Apr-13
Domain names linked to the tragic events at the Boston Marathon are being bought up to keep them out of the hands of 'conspiracy kooks'. Visitors to bostonmarathonconspiracy.com will find only a message asking them to 'keep the victims… in your thoughts', after a man purchased the web address to prevent it becoming a forum for rampant speculation over who was responsible for the bombings.
Dot-Amazon? Let's think about that, an advisory panel says
– 16-Apr-13
A governmental advisory panel is advising a go-slow approach on applications for several new top-level Internet domains with retail implications, including .amazon, .patagonia and .wine.
ICANN Cancels New York New gTLD Party
– 16-Apr-13
ICANN has decided to call off its big New York City new gTLD launch "party", DI has learned. The high-profile media event, scheduled for April 23, was set to feature an appearance from mayor Michael Bloomberg and was expected to be a coming-out party for new gTLDs. The original plan was for ICANN to sign […]
20th Century Fox Changes Name to 21st Century Fox
– 16-Apr-13
As I predicted, News Corp announces 21st Century Fox. News Corp today announced that its entertainment business will be called 21st Century Fox. Over the weekend I was willing to bet money that 21st Century Fox was in the works. My suspicions started on April 10 when 20th Century Fox registered a number of domain […]
Godaddy Opens Seattle Office, Hires Executives of Microsoft Google & Amazon
– 16-Apr-13
Go Daddy announced today that is opening a permanent Seattle-area office in Kirkland or Bellevue, Washington n June. According to a Press Release out today, Godaddy is already operating out of a temporary office near Carillon Point in Kirkland, as Go Daddy has hired "veteran executives from Microsoft, Google, Amazon and eBay, among others.
Sedo.com Sells Over $1.92mm in Domains Led By Breathalyzer.com for $115k
– 16-Apr-13
Sedo.com just announced its sales data for the week ending April 15th, 2013. In all over $1.92MM domains were sold. The top seller was breathalyzer.com at $115,000 followed by irondoors.com for $52,800.
Why One Californian Bought a Domain Name to Stave Off Boston Conspiracy …
– 16-Apr-13
It took no time at all for conspiracy theorists to elbow in on the Boston Massacre bombings, "false flag" obsessives crashing both a televised press conference by political leaders and law enforcement and a briefing by a surgeon at Mass General. But earlier today, reporters noticed that a domain that…
1&1 Ditches .mail, Keeps .gmx (For Now)
– 15-Apr-13
One of seven applicants for .mail top level domain withdraws its application. 1&1 Mail & Media GmbH has withdrawn its application for the top level domain .mail in the wake of receiving two formal objections against its application. It's not clear if the objections were part of the company's rationale for dropping its application. There […]
Final List of 263 New gTLD Objections Published By ICANN
– 15-Apr-13
ICANN published the final list of 263 objections that have passed the Dispute Resolution Service Providers' (DRSPs) administrative review: 67 String Confusion Objections 69 Existing Legal Rights Objections 23 Limited Public Interest Objections 104 Community Objections Below please find a …
1&1 Owner of Mail.com Withdraws Application for New gTLD .mail
– 15-Apr-13
1&1 Mail & Media GmbH, whose parent company is United Internet AG, just withdrew its application to operate the new gTLD .Mail. I think this is a very meaningful withdrawal because of the fact that as the applicant owns Mail.com and stands to be the biggest benfificaly of having the .Mail new gTLD and the most at risk for loss of business to a .Mail new gTLD.
Google Domain Hijacked in Kenya
– 15-Apr-13
Google's Kenyan web site was reportedly inaccessible yesterday due to a hijacking of the company's local domain name. Google.co.ke briefly redirected users to a site bearing the slogan "hacked" on a black background, according to the Daily Nation. A change of DNS was blamed. Google Kenya reportedly said: Google services in Kenya were not hacked. […]
Nigeria: FG Crashes Cost of Domain Name From N7.5 Million to N15,000
– 15-Apr-13
Nigeria Internet Registration Association (NiRA), regulator of Nigeria's internet space this morning crashed the cost of .ng, Nigeria's premium domain names from N7.5 million to N15,000 only in order to increase the use of indigenous registered websites.
After 5 Wins, a UDRP Panelist Denies Claim of Tm for Novartis AG
– 15-Apr-13
The global drug company Novartis AG just lost a UDRP on the domain name QuickDailies.com based off a trademark for the term "Dailies". Apparently the company beliefs its own any domain name that has the word "dailies" in it and as silly as it sounds several UDRP panels have transferred domains names to Novartis AG based on the same claim and the same trademark.
Update: Now Over 70 Domains Related to Boston Explosion Including "Relief" Domains
– 15-Apr-13
There are now at least 70 domain names that have been recently registered relating to the explosions at the Boston Marathon today and most troubling many that look like charitable domains that can be be used to raise money for the victims.
4 New gTLDs Applications Withdrawn for .mii, .mitek, .sapphire and .connectors (Total at 43)
– 15-Apr-13
This past week 4 more new gTLDs applications were withdrawn and their status was updated at the ICANN New gTLD website. These 4 withdrawn applications bring the total of withdrawn gTLD applications to 43. MiTek USA, Inc. from the US withdrew …
Mintues After Explosion Domains Registered: Bostonexplosion.com, Bostonbombing.com
– 15-Apr-13
Just minutes after the first report of 2 explosions at the Boston Marathon today, several domain names were already registered and some are already parked. While many of the domains were registered under privacy some of the registrants were brave enough (orstupid enough) to put their name as the registrant of these domains.
Regions Bank Fails to Renew Regions.com Taking It Offline
– 15-Apr-13
Regions Bank (RF) failed to timely renew its domain name Regions.com which expired on April 13th sending scustomers of the bank to a Network Solutions landing page.
Mike Mann's Domain Asset Holdings Loses UDRP On UniversalAssistance.com
– 15-Apr-13
Universal Assistance S.A. of Buenos Aires, Argentina, just won a UDRP against Mike Mann's Domain Asset Holdings, LLC on the domain name UniversalAssistance.com
The Complainant had a trademark on the term, Universal Assistance, since 1994 but the panel seemed to be willing to give them a common law right to the term even if they didn't have the trademark.
Final New TLD Objection Tally: Donuts 55, Amazon 24, Google 22
– 14-Apr-13
Three of the largest applicants for new TLDs are facing a mountain of objections. Donuts, Amazon, and Google have the dubious honor of having the most objected-to applications for new top level domains. There were 263 formal objections to new top level domains, and that doesn't include GAC advice. Donuts received 55 objections covering 45 […]
Harvard.xxx: Universities, Other Brands Buy Domain Name Suffixes to Block Porn …
– 14-Apr-13
Harvard University paid as much as $299 to register the last time the World Wide Web's global overseer added a domain name to familiar ones including .com and .net. Rather than seeking a new opportunity…
Google Beats Google in UDRP
– 14-Apr-13
Company wins case against spoofer. It's pretty easy to spoof someone else in a whois record, and a recent UDRP is a case in point. Officially, Google Inc. prevailed over Google Inc. in a UDRP for the domain GoogleDNSService.com. When you first look at the whois record for this domain you might assume it's owned […]
Wipo 2012 Review: 2,884 UDRPs Filed (Up 4.5%) for 5,084 Domain Names (74.8% of Which Were .com)
– 14-Apr-13
The WIPO Arbitration and Mediation Center published its 2012 review on UDRP called "Internet Domain Name Dispute Resolution". In 2012, trademark holders filed a record 2,884 cybersquatting cases covering 5,084 Internet domain names with the WIPO Center under procedures based …
GAC Advice On New gTLDs "Not The End of The Story"
– 14-Apr-13
Governments may want new gTLD registries to become the internet's police force, but ICANN doesn't have to take it lying down. ICANN is set to open up the shock Beijing communique to public comments, CEO Fadi Chehade said Friday, while chair Steve Crocker has already raised the possibility of not following the GAC's advice.
.co Registry Announces The Global Launch of Asian Internationalized Domain…
– 14-Apr-13
Today, .CO Internet, the company behind one of today's most successful global domain extensions has announced the launch of Asian Internationali
Direct .ng Domains Now More Affordable From Web4africa
– 14-Apr-13
Direct .ng domain names had always been open to anyone in the world, but at a very high premium price. This made them exclusive to only a few big companies but that is about to change.
Paypal Files UDRP Complaint for 13 Year Old Domain Mypaypal.com at WIPO
– 14-Apr-13
Paypal, Inc. filed a UDRP complaint at the World Intellectual Property Organization (WIPO). The complaint was filed for the domain name, MyPaypal.com. The domain was registered in January 2000 and the current owner is from New York. The domain displays the …
Bidding On Md.org Tops $500,000 at Namejet
– 12-Apr-13
Two letter .org domain goes sky high. [Update: 'winters' one the auction for $555,650] Two bidders are determined not to walk away from a NameJet auction for MD.org without their prize. Bidding for the domain, which will end within a few minutes of either bidder giving up, topped $500,000 at 12:31 PM PDT.
Pirate Bay .gl (Greenland) Domains Get Suspended
– 12-Apr-13
Pirate Bay is expecting that their Swedish domain name is going to be seized, so this week The Pirate Bay switched to two Greenland .gl domains (thepiratebay.gl and piratebay.gl), but the telecoms company in charge of the .GL TLD blocked …
Delay Not Certain As New gTLD Contracts Reopened
– 12-Apr-13
The launch window for new gTLDs may have just got pushed back another month or two, following the announcement of a new 42-day comment period on registry and registrar contracts. But ICANN CEO Fadi Chehade said he's looking at ways to streamline the process to offset the delays. During the public forum in Beijing yesterday, […]
Demand Media Passes a New TLD Initial Evaluation
– 12-Apr-13
Company passes initial evaluation despite rule about UDRP losses. Demand Media's new top level domain company, United TLD Holdco, has passed the initial evaluation stage on one of its TLD applications. The company passed the initial evaluation for Fish.com .fishing today. Demand Media was the biggest question mark amongst big-name TLD applicants with regards to […]
First New gTLD to Fail Evaluation Revealed
– 12-Apr-13
With 132 new gTLD applications in receipt of their Initial Evaluation results, the first to fail has been revealed. The failed application was for العلیان., an Arabic dot-brand filed by Olayan Investments Company, a 65-year-old privately held Saudi conglomerate. It failed IE on financial grounds, according to its published results (pdf). To pass the financial […]
38 More New gTLD Pass Initial Evalutions: 1st Non-IDN's Passed is .Play: .Church & .Mormon Pass Too
– 12-Apr-13
39 more New gTLD applications have passed ICANN's Initial Evaluation (IE) and for the record the first non-IDN new gTLD extension to pass IE, is Amazon's application for .Play.
Other applications passing today are for the generic .Party, .Energy, .Food
Some of the new religion new gTLD's passed today as well as both .Mormon.and .Church passed IE.
Twitter Wins Domain Twitter.org in UDRP in Shady Circumstances
– 12-Apr-13
Twitter, Inc. won the domain name Twitter.org at the WIPO Arbitration and Mediation Center. The owner was accueil des solutions inc of Vancouver, Canada, did not reply to the Complainant's contentions. The Center appointed Richard Tan as the sole panelist in this matter …
After Losing Udrp, Company Pays NameMedia $34,910 for TribalWars.com
– 12-Apr-13
I bet legal fees were included in this sales price. The top sale on this week's Afternic domain sales report is TribalWars.com at $34,910, and it's an interesting one. The buyer, Innogames, has an MMORPG called TribalWars. In 2011 Innogames filed a UDRP against NameMedia (technically against BuyDomains) for the domain. It lost. Now, two […]
Ticket Broker Loses French Open Domains
– 12-Apr-13
French Tennis organization awarded 13 domain names used by ticket broker. A UDRP panel has ordered ticket broker Ticketfinders International LLC to transfer 13 domain names to Fédération Française de Tennis (FFT). FFT is the governing body for tennis within France. It also holds trademarks for the French Open, which is also called the Roland […]
Ambit.com Purchaed in 2010 Saved in UDRP From Billion Dollar Company
– 12-Apr-13
Ambit Holdings, L.L.C. who held a trademark on the term Ambit just lost a UDRP on the domain name ambit.com. The domain holder which also formed a corporation named Ambit some how was able to acquire a domain name in 2010, that the trademark holder with a BILLION dollars in sales failed to do.
Nigeria Lost $23.8M to Purchase of Foreign Domain Names
– 11-Apr-13
The poor adoption of Nigeria's domain name, .ng, and the purchase of foreign domain names such as .com, .org, .net, and .co.uk etc, by Nigeria's website owners, has resulted in a capital flight of about 3.76 billion naira ($23.8 million) in the last five years.
CADNA expects the corporate cost for anti-cybersquatting of the new gTLD program to be $2 billion
– 11-Apr-13
The Coalition Against Domain Name Abuse, Inc. (CADNA), a 501(c)(6) not-for-profit corporation founded in 2007, and it's President Josh Bourne say that Cybersquatting is a serious issue in the current domain name space, and with the launch of new gTLDs, …
Nokia & Mark Monitor.com Put Up Plum.com for Sale in Snapnames Auction
– 11-Apr-13
Nokia Corporation has put one of its domain names up for sale on SnapNames.com.
The domain name Plum.com is the Moniker Premium Spring Auction that just started a few days ago with a reserve range of $100,000-$250,000.
Domain Names Like .food May Leave Bad Taste
– 11-Apr-13
Symantec, Go Daddy, Trend Micro and other digital certificate authorities raise security, other concerns with ICANN about the pending release of new top-level domain names.
ICANN Launches Strategy Public Conversation and is Looking for Feedback
– 11-Apr-13
As Fadi Chehadé, ICANN's President & CEO, announced this week, ICANN launched a public conversation about ICANN's future. ICANN is seeking ideas from the global community to help create a new, overarching vision and five-year strategy for ICANN. What do …
Mike Mann's Domain Asset Holdings Loses 21 Facebook Domains in One UDRP
– 11-Apr-13
Mike Mann's Domain Asset Holdings of Potomac, Maryland just lost a UDRP to Facebook, Inc on 21 domain names which it didn't even respond to.
Cax.com Starts Offering Seller Financing With Monthly Installments
– 11-Apr-13
CAX.com, the domain name marketplace owned by Francois Carrillo, that is also the owner of Domaining.com, started offering payment plans to domain names listed there beginning April 9, 2013. A buyer can choose to make an up front payment and …
The Story Behind .vegas
– 11-Apr-13
The story of how Dot Vegas, Inc. won the battle for .vegas and how it plans to bring the TLD to market. I recently met Dustin Trevino, CFO of Dot Vegas, Inc., and learned more about the company's plans for the .Vegas top level domain. In this interview, the company explains the effort it undertook […]
Google Acquires Yt.be to Use As Youtube Shorterner
– 11-Apr-13
According to Thenextweb.com, Google has acquired the domain name YT.be, which it started forwarding to its goo.gl URL shortening service today.
If you enjoyed this article, subscribe for updates (it's free)