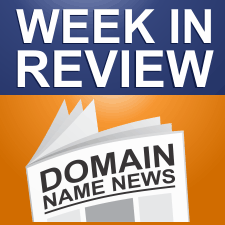 Every Friday, DomainSherpa.com provides you with a hand-selected, editorially-based review of the weekly news. In this summary, you will find the latest articles and videos produced by DomainSherpa staff and contributors. You will also find links to the best news articles in the domain name industry – so you don't have to spend your time searching for news or reading something that was not worth your time.
---
This Week's DomainSherpa Interview
---
VIDEO: How to Create a WordPress Multisite

Setting up WordPress Multisite will allow you to test many websites at once, and add more websites as your needs grow. And you can do it for under $25 a year for hosting, with as many domain names as you like.

This video walks you through exactly what you need to do to sign up for a hosting account, set up WordPress, activate multisite, and a different domain name per website.
---
This Week's News in Review
---
Worst Web Domain Names. Ever. – 26-Jul-12
Before you plunk down a pretty penny to register a new domain name, please think twice about what you choose. These 21 websites didn't. Or perhaps they thought the double entendres their names created when strung together as URLs were just too funny to be passed up.
Go Daddy Releases Its Three Olympic Ads – 26-Jul-12
Go Daddy has released the three television commercials it will run during the Olympics. You may have seen the first one a few weeks ago, called "Inside Out – Otter".
Google Denied Claim to Oogle.com Domain Name – 25-Jul-12
Google's complaint that the domain Oogle.com is confusingly similar to its own and should therefore be transferred to Google was rejected by an ICANN-approved…
Citizenhawk Unveils Automated UDRP Filing Tool – 25-Jul-12
Aliso Viejo-based CitizenHawk, which develops online tools to help brand owners detect violations, cybersquatters, and more, said this morning that it has launched a new tool which automates UDRP…
Online Battle for Sansha Domain Names – 25-Jul-12
Most domain names related to Sansha, a prefecture-level city on Yongxing Island in Hainan established by China on July 24, have already been registered.
.Tickets Applicant Files Trademark Applications for New Top Level Domain – 25-Jul-12
.Tickets is up there on the list of most contested top level domain applications. Five companies have applied for the name. Applicant Shubert Internet last week filed two intent-to-use trademark applications with the U.S. Patent and Trademark Office. The applications are for ".tickets" and "dottickets".
The Generic Domain Name Medicalpark.com Lost in a UDRP – 24-Jul-12
The domain name MedicalPark.com was just awarded to a trademark holder Freiberger Holding GmbH ("Complainant") in a UDRP.
The domain holder didn't respond to the complaint yet the one member panel did some very broad over reaching in my opinion and …
Just How Much Do New Top Level Domains Cost, Anyway? – 24-Jul-12
The headline number for new top level domains is $185,000, the price of submitting an application. But domain registries also pay ongoing fees to ICANN each quarter. Amazingly, what exactly those fees are is up for debate.
LA Company Wants to Relaunch Kozmo.com Delivery Brand – 23-Jul-12
Remember Kozmo.com, the dot.com bubble service that would deliver a pack of gum to you at no charge? The company raised about $250 million, tried to go public, and then went belly up. It looks like the Kozmo.com brand may be coming back, and it's happening under some rather unusual circumstances.
After Successful Beta Period, DomainPower is Now Accepting Wildcard Traffic – 23-Jul-12
After a conclusive 30-day test, DomainPower, the flagship monetization platform built by the Domain Holdings Group, is now accepting wildcard traffic, which includes leased subdomains, 404 and Under Construction pages.
ICANN begins evaluating new gTLD applications – 23-Jul-12
ICANN has already started formally evaluating some of the 1,930 new generic top-level domain applications it has received, according to sources. Technical and financial evaluations are believed to have been going on for several days at the three outside firms ICANN has contracted with – Ernst & Young, KPMG and JAS Global Advisor…
Toronto Newspaper Questions Whether Canada's .CA ccTLD Can Survive New gTLDs – 23-Jul-12
An interesting article in the Toronto Star has a headline asking whether or not Canada's .CA extension – the nation's official country code – can survive the impending wave of new gTLDs. We definitely have some thoughts on that!
Moniker and SnapNames beef up customer support after acquisition – 23-Jul-12
I've been tracking the support situation at Moniker/SnapNames since KeyDrive bought the companies from Oversee.net, as a number of people have made comments about it. Some customers were also concerned because their account manages left the company. Here are some more details about the support changes at Moniker/SnapNames.
How the five applicants for .free intend to use their domains – 23-Jul-12
Here are how the five applicants for .free plan to use the domain if they win the battle.
After 10 Years OxfordUniversity Press Files A UDRP On OxfordDictionary.com – 23-Jul-12
A UDRP has just been filed against the domain name OxfordDictionary.com by Oxford University Press which publishes the Dictionary. The domain was first registered in 2002 and is currently under privacy.
Moniker and Snapnames Beef Up Customer Support After Acquisition – 23-Jul-12
Support and operations staff quadruple.
I recently read Elliot's post about Moniker's extende …
Two Years In, Sedo Domain Market Report Examines Performance of .CO Extension – 20-Jul-12
Sedo Report Reveals Successes and Predictions for the Future of the Popular .CO TLD, Paving the Way for the Introduction of New Domain Extensions.
New Book On Domain Names, Search Engine Optimization and Online … – 20-Jul-12
Searchen Networks Inc., has released its first book titled "Mastering Your Website", The Insider's Guide To Fully Understanding Your Website, Search Engine Optimization and Building Your Brand (Volume 1).
Occupy is The New Sucks – 19-Jul-12
The term "occupy" can be similar to "sucks" in a domain name — an indication of a gripe site. The first element of the uniform domain name dispute resolution policy (UDRP) that a complainant must prove is that the domain name is identical or confusingly similar to a trademark in which the complainant has rights.
$100M for Web startup Donuts Inc. is top venture-capital deal in 2Q – 19-Jul-12
A Bellevue startup that seeks to do for domain names what Top Pot does for doughnuts led the way among Northwest venture-capital deals in the second quarter. Donuts Inc., led by veteran tech entrepreneur Paul Stahura and a team of domain-name experts, last month raised $100 million from several deep-pocketed VC and private-equity firms to fund its application for more than 300 new top-level domains — the part of a Web address to the right of the dot, such as .com, .org or .info.
Domainfest Global 2013: Yep, It's Still Happening – 19-Jul-12
7th DOMAINfest Global to return in 2013. In my discussions in recent days about the sudden lack of domain conferences, a common question has been, "Is Oversee.net still doing DOMAINfest next year?". It's a fair question given that Oversee.net is a much smaller company than it was a year ago having since divested Moniker and […]

If you enjoyed this article, subscribe for updates (it's free)