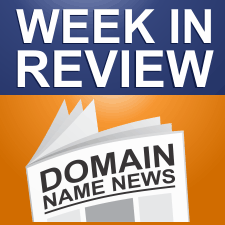 Every Friday, DomainSherpa.com provides you with a hand-selected, editorially-based review of the weekly news. In this summary, you will find the latest articles and videos produced by DomainSherpa staff and contributors. You will also find links to the best news articles in the domain name industry – so you don't have to spend your time searching for news or reading something that was not worth your time.
---
This Week's News in Review
---
Web.com Announces Acquisition of Scoot
– 31-Jul-14
Web.com Group, Inc. (Nasdaq:WWWW), a leading provider of Internet services and online marketing solutions for small businesses, announced today that it has acquired Scoot, a leading local online directory company in the United Kingdom.
Web.com Misses Revenue Target, Acquires UK Online Directory Company
– 31-Jul-14
Web.com's Q2 revenue numbers don't hit company's target. Web.com, which owns Network Solutions, Register.com and SnapNames, released earnings after the bell today. GAAP revenue for the second quarter was $138.2 million. Adjusted revenue was $144.7 million. Although that's up 10% year-over-year, it's below the company's guidance range of $146.0 million to $147.5 million. The company…
Estibot to Launch domainIQ for Reverse and Historical WHOIS
– 31-Jul-14
New service will launch next week. The company behind Estibot is launching a new domain name service called domainIQ next week. domainIQ provides reverse whois (all the domains owned by a person or company), historical whois, and other intelligence about domain names. Many of the features are currently found in DomainTools, and some are also…
Sedo Sells $17m of Domains in Q2, Including a New TLD for $100k
– 31-Jul-14
Sedo reports on its domain aftermarket sales so far this year. Sedo released its market report for the first half of 2014 today. The company sold about $17 million worth of domain names in the second quarter, down slightly from $19 million in Q1. In the second quarter is sold 7,453 domains, down from 8,763…
Sedo Publishes 2014 First Half Domain Market Study: 35.9 Million in Sales
– 31-Jul-14
Sedo today announced the results of its First Half 2014 Domain Market Study, revealing domain industry trends and changes based on transactions in its marketplace. An infographic depicting findings from the study is available at http://bit.ly/1rMCO82. During the first six months of 2014, Sedo powered 16,216 transactions worth a total of $35.9 million in sales…
German Domain Name .reisen Tops Donuts' Launches With 2,262 Registrations
– 31-Jul-14
Domain buyers go traveling with .Reisen. Donuts launched another four domain names into regularly-priced general availability yesterday. Based on overnight zone files, which don't include a full day, .Reisen was the most successful launch. .Reisen, German for travel, got 2,262 registrations. That brings its total with sunrise and early access to 2,262. .University and .Toys…
1st Day Totals for New gTLD's: .reisen 2,262; .university 1,340; .toys 1,320; .town 590
– 31-Jul-14
Several new gTLD's went into its first day of general availability GA) yesterday and according to ntldstats.com,here are the number of registrations after the first day of GA which include all Sunrise applications and those domains registered in the Early Access Program (EAP) Once again the total for this weeks new gTLD are less than…
Owner of UGN.com Forced to Defend UDRP Against Someone With No Trademark & No Proof
– 30-Jul-14
Talk about a waste of money. The owner of the domain name UGN.com just successfully defended a UDRP against UGN, Inc which was represented by Laura Petrolino of Arment Dietrich, Inc., Illinois The owner of the domain has owned it since at least 2001. Complainant had a trademark for the term UGN SOUND SOLUTIONS FOR…
Stephen Colbert Grabs Sarah Palin Domain Name
– 30-Jul-14
Stephen Colbert scoops up Sarah Palin Domain Time magazine wrote about Stephen Colbert from Comedy Central registering TheSarahPalinChannel.com, the channel will parody the new SarahPalinChannel.com. The Sarah Palin channel will cost you $9.95/month or $99.95 for a one year subscription, the parody site of course will be free. Dan Kemey of Time Magazine wrote: Two…
Interlink Co., Ltd. Wins Community Priority Evaluation for The New gTLD .osaka
– 30-Jul-14
Interlink Co., Ltd. Application for The New gTLD .Osaka just won its Community Priority Evaluation .Osaka has prevailed with its Community Priority Evaluation application getting 15 of the maximum 16 points. This means that GMO's application for .Osaka will not move forward. Here is part of the decision: "Thank you for your participation in the…
More From ICANN Court Filing: Not Only are ccTLD's Not Property But They Don't Belong to The Country
– 30-Jul-14
Earlier we wrote about ICANN filing several motions to quash a federal court ruling that ccTLD registries could be seized to satisfy judgements against the underling country saying ccTLD's are not considered property and therefore it can't be attached by plaintiffs. We read through some more of…
Terror Victims Try to Seize Five ccTLDs
– 30-Jul-14
ICANN is fighting a US court action that could see the ccTLDs of Iran, Syria and Korea being seized by victims of terrorism. While ICANN has not been sued as such, it's been named in three "writs of attachment", which seek to force the organization to hand over control of .ir, .sy, .kp, سور, and…
.london's Unique "SunPriorityRush" Period Ends Tomorrow
– 30-Jul-14
Tomorrow is a key deadline for .London domain names. The .London domain name is launching, and it's very different from previous domain name launches. I reached out to Antony Van Couvering with Minds + Machines to learn more about the .London launch. One key thing to note: the London Priority Period, which ends tomorrow, is…
ICANN Tells Court ccTLDs Aren't Property, Can't Be Awarded to Plaintiffs
– 30-Jul-14
Victims of terrorism want to be paid (in part) with country code top level domain names. ICANN has responded to the U.S. federal court in the District of Columbia, arguing that ccTLDs (country Code top level domain names, e.g. .ca and .de) are not property and can't be awarded to plaintiffs in a case involving…
.xxx Worth More With .sex in The Bag?
– 30-Jul-14
Owners of .xxx domain names will get matching adult-themed web addresses. Kevin Murphy at Domain Incite reports this morning that ICM Registry, the company behind .xxx, has settled the contention set for .sex. That means ICM is the only remaining applicant for .sex, .porn and .adult. This may be good news for .xxx domain name…
Google Beats Microsoft to .docs
– 30-Jul-14
Google and Microsoft seem to have settled their contention set for the .docs new gTLD, with Google emerging the victor. Microsoft withdrew its application for .docs this week. It's not clear how the deal was made, but Google is known to have participated in private auctions for other strings. Google Docs is of course Google's…
ICM Buys .sex for Up to $3 Million
– 30-Jul-14
ICM Registry, the .xxx domain name registry, may have paid as much as $3 million for the .sex gTLD. Internet Marketing Solutions Limited, the only other applicant for .sex, withdrew its application this week. Word is that ICM forked out somewhere between $2 million and $3 million for exclusive rights to the string. I hear…
Company Wants to Trademark The Term "Domain Auction"
– 29-Jul-14
New domain listings site wants a trademark on descriptive term. From the merely descriptive file… A Florida company has filed two trademark applications with the U.S. Patent and Trademark Office for "Domain Auction" and "Domains Auction". The applications, filed by Coracao LLC, claim a first use date of earlier this month. Coracao's trademark applications seem…
Founder of Diapers.com Buys Jet.com From Chernoff, Backed By $55 Million to Take On Amazon
– 29-Jul-14
Recode.net, just published a post entitled "The CEO Who Sold Diapers.com to Amazon Raises $55 Million to Challenge Amazon Again" Marc Lore, the former CEO and founder of Diapers.com, which the parent company Quidsi, was sold to Amazon in 2011 for $550 million, has raised $55 million to build…
.xyz Now Has Over 400,000 Domain Name Registrations
– 29-Jul-14
Freebies and deep discounts add up to a big figure. The .XYZ domain name now has over 400,000 registrations, according to zone file reports. Of course, the majority of these registrations were given away free to Network Solutions customers on an opt-out basis. nTLDStats.com shows that about 353,000 .xyz domain names were registered at Network…
Domain Holdings Nearly Triples Sales in Second Quarter
– 29-Jul-14
Company sells close to $10 million worth of domain names. Domain name brokerage Domain Holdings had a big second quarter, turning in almost 3x the sales of its first quarter. The company reported today that it sold $9.9M worth of domain names in the second quarter of this year. That compares to just $3.4 million…
.toys Launches Wed: O.toys; Educational.toys; Pool.toys, Christmas.toys Already Registered
– 29-Jul-14
.Toys which goes into general availability tomorrow Wednesday July 30th A .Toys non-premium domain registration is priced at $39.95 at Godaddy. We went through the zone file for .Toys and found the more interesting domain names taken in Sunrise (for trademark holders) and during the Early Access Program (EAP) where people can get early access…
The Village Voice Covers .nyc: Landrush Auctions Will Be in 5 & 6 Figures
– 29-Jul-14
The Village Voice just covered the new .NYC domain names and quotes Gerardo Aristizabal who runs the domain registrar Hello NYC who predicts that Landrush auctions will produce bids at least to the tens of thousands of dollars," "Two or three might reach six figures." The blog post is entitled:"Lost Out on Sex.com? Sex.NYC Will…
Celebrate Broadway Celebrates .broadway Win
– 29-Jul-14
Contention set for .broadway top level domain name won by trade association. Celebrate Broadway, Inc., a subsidiary of The Broadway League Inc., has won the contention set for the .Broadway top level domain name. Other applicants included Donuts and Key GTLD Holding Inc. One of the larger shareholders in Celebrate Broadway is a subsidiary of…
Key-Systems to Donate 30 Euro for 1st 1,000 .hiv Domain Registrations
– 29-Jul-14
Key-Systems GmbH announced today that it will support the dotHIV initiative with a fundraising for the start of .hiv. The domain registrar will donate 30 Euro to the dotHIV association for each of the first 1,000 .hiv domains that is registered in the first six months after the Sunrise starts via the in-house retail portal…
Spain Passes The "Google" Tax – How It Will Work No One is Really Sure
– 29-Jul-14
Spain Passes The Google Tax Spain passed a law that will give Spanish newspaper publishers the right to get paid from any site that links to them with what they deem a " meaningful " description of the content. It is important to note that this law does not apply to all publishers in Spain,…
The Other Side of Click Fraud
– 28-Jul-14
Krebs On Security took a look at the practice of click fraud that depletes a competitors ad budget. The practice is to run up the costs and maybe get them to blow their wad early in the day. I have spoken to people over the years who certainly felt their AdWords campaign was a waste…
Vertical Axis Hit With UDRP On 8 Year Old Domain Globeway.com
– 28-Jul-14
Vertical Axis has just been Hit With a UDRP on the domain name GlobeWay.com The domain according to DomainTools.com has been owned since at least 2007 and possibly 2006 by Vertical Axis. The domain name is parked to a very generic parking page. The Complainant is not yet listed. I don't see any federal trademark…
27 of Top 50 Websites Protecting Their Brands On New Donuts Domain Names
– 28-Jul-14
How are brands protecting themselves with new top level domain names? Many are, but there are some surprises. I just checked how the top 50 websites are protecting their brands on Donuts top level domain names. I took the top 50 (public) sites from Quantcast and ran them through whois for their matching .gripe domain…
As Rightside (Futures) Starts Trading Its Market Cap is 260M of Demand's $465M
– 28-Jul-14
Rightside, the spin off of Demand Media which begins formal trading on August 1, started to trade on Friday on a pre-issue basis on the symbol NAMEV. Although shares are lightly traded the price is $14.30 which is up from an opening of $14 a share. Interestingly…
A "Slow" Week for New TLD Launches
– 28-Jul-14
More Donuts, but not much else. There's not much on the docket this week for new top level domain name launches. According to the Calzone.org calendar, the only TLDs hitting general availability this week are a handful from Donuts on Wednesday. Four Donuts domain names enter regularly-priced general availability: .reisen (travel in German), .Toys, .University…
Crazy Housing Market Reflected in .london Landrush
– 28-Jul-14
The world's insatiable appetite for property in London is being reflected in applications for domain names during .london's landrush, according to the registry. Just a few days before the landrush ends, over 30 applications have been filed for properties.london, Dot London said, and apartments.london and houses.london "are among the most sought after" domains. The registry…
Tech Radar: "The New Domain Name System is Causing Problems for Brands"
– 27-Jul-14
Tech Radar published an article todayon new gtlds and the problems brands are already having with protecting their brand. The article references a study from Brad Newberg at Reed Smith, the sample study took a look at 20 brands in the bicycle industry and how fast some of their names were taken by those not…
Actress Blake Lively Launches New Lifestyle Brand On a .us
– 27-Jul-14
Actress Blake Lively launched her new lifestyle website on a .US rather than say going the Blake.Luxury route or Lively.social. The Gossip Girl star is going with the name Preserve.Us. The Huffington Post covered the launch and the feedback from all over the Twitterverse, Blake Lively's new lifestyle brand Preserve launched this week and it's…
Amazon and Google Deal On .talk, .play, .drive and Others
– 26-Jul-14
Google and Amazon have started making deals to settle their new gTLD contention sets. Google won three contention sets against Amazon this week, judging by the latest withdrawals, while Amazon won two. Amazon won .talk and .you after Google, the only other applicant, withdrew. Neither company appears to have a "You" brand, unless you count…
Exclusive – Interview With The Buyer of Digital.com, Richard Kershaw
– 26-Jul-14
Digital.com sold in the Heritage Auction for $325,000 and with the buyer's premium the total price to the buyer came to $373,750. After the auction we communicated with the gentleman who purchased the domain name, Richard Kershaw. We decided to ask Richard a few questions about what he does, why he purchased the name and…
Minds + Machines Issues 350k Shares to Employee at 9p Stock Trading at 11.50p
– 25-Jul-14
According to a regulatory filing, Minds + Machines Group Limited (AIM:MMX), the publicly quoted owner and operator of Internet top-level domains, announces that it has issued 350,000 new Ordinary Shares following exercise by an employee of 350,000 share options at an exercise price of 9p per share. The new Ordinary Shares will rank pari passu…
Verisign Stock Jumps After Earnings Report
– 25-Jul-14
Stock investors still think .com is king. Verisign reported earnings yesterday and shares in the company are up 12% in trading so far today. Why the jump in share price after a dismal quarter for net domain name adds? Well, Citigroup upgraded the company from sell to neutral today saying "fundamentals have likely bottomed". Financials…
.broadway Resolved As 2 of 3 Apps are Withdrawn
– 25-Jul-14
Another new gTLD string has apparently been resolved, .Broadway The surviving applicant is Celebrate Broadway, Inc which is a Minds + Machines backed applicant. Those withdrawing their applications are broadwayacrossamerica.com and Donuts. We do not have any information regarding how the contention set was settle or what the terms were. We only know there were…
Paula Deen Spends $27,900 On Domain Name for New Venture
– 25-Jul-14
Celebrity chef among end users who bought domain names last week. Celebrity chef Paula Deen, who experienced a spectacular fall from grace last year over her prior use of racial slurs, is making a comeback with Paul Deen Ventures. She's launching a subscription service called Paula Deen Network (PDN). She just made a smart move…
Is The U.S. Lagging Behind China in Domain Savvy ?
– 25-Jul-14
Kathy Nielsen did an article for Wired that took a look at the U.S. lagging behind China when it comes to gTLD awareness. From the article: The IDN movement is significant in China, which has 21.97% of the world's Internet users, compared to just 9.58% of the world's Internet users coming from the U.S. In…
Is The U.S. Lagging Behind China in Domain Savvy ?
– 25-Jul-14
Kathy Nielsen did an article for Wired that took a look at the U.S. lagging behind China when it comes to gTLD awareness. From the article: The IDN movement is significant in China, which has 21.97% of the world's Internet users, compared to just 9.58% of the world's Internet users coming from the U.S. In…
How Donuts Became The World's Largest Registry Overnight
– 24-Jul-14
Does the world need more than .com? This company is betting yes.
Verisign Goes Rouge: New gTLD's: "Registration Numbers On Par With .co" & .net is Like One
– 24-Jul-14
During ts earnings call today Verisign (VRSN) brushed away the new gTLD's saying "Gross registrations for new gTLD's are at 1.6 million which puts them on Par with .Co" Ouch Verisign's Representative went further to say that no one should build a conclusion on the new gTLD program until we go through a re-billing cycle…
Verisign Reports Slowing Growth, Hikes .net Prices 10%
– 24-Jul-14
.Com base inches forward, .Net prices are increasing. Verisign reported earnings after the bell today, and the results for .com/.net aren't that promising. It gets harder to grow something as it gets bigger, but net adds across these two domain names slowed by quite a bit. Verisign reported just 0.42 million net new ads during…
Verisign Reports: 128.9 Million .com/.net Domains; 57.2% Profit Margin & $1.5 Billion in The Bank
– 24-Jul-14
VeriSign, Inc. (VRSN), the registry for .Com and .Net reported its financial results for the second quarter of 2014 after the market closed today and lets face it .com and net growth are basically stalled. VeriSign, Inc. reported revenue of $250 million for the second quarter of 2014, up 4.6% from the same quarter in…
Ha Domain Name Auction Grosses $774k, Cute.com and Digital.com Sell for 6 Figures
– 24-Jul-14
Heritage Auctions' latest domain name auction goes well. Heritage Auctions latest domain name auction has concluded with $773,876 worth of domain name sales. That doesn't include after-auction sales, which almost always increase the total sales number. That total (and the prices below) include a 15% buyers' premium. Including the premium best represents the actual price…
Google Registering "Musickey" Domain Names for Music Subscription Business?
– 24-Jul-14
Google registering MusicKey ccTLDs. Is this the name of its new music service? Usually, when I see a company registering a bunch of similar domain names, I can track it down to a new product announcement. I'm a bit unclear about recent Google domain name registrations for "MusicKey" domain names, but I suspect it might…
NYC Picks Panama Registrar for Reserved Names
– 24-Jul-14
The City of New York is working with Panama-based registrar CCI REG to reserve government-related domains in the new .nyc gTLD, despite imposing residency requirements on registrants. CCI REG director Gerardo Aristizabal tells us it has already handled over 100 registrations during the "City Government-Affiliated Reserve List" phase of .nyc's protracted launch schedule. While it's…
If you enjoyed this article, subscribe for updates (it's free)