Video interviews, panel discussions, articles and Q&As featuring
Latest Interview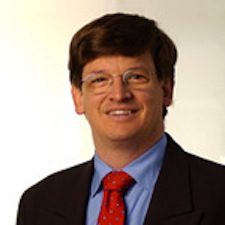 The hacker group Syrian Electronic Army was able to hijack the websites of the New York Times, HuffingtonPost and Twitter, redirecting traffic, causing lost revenue and confusing hundreds of thousands of people.
If large, established and high-tech companies like these aren't safe, are our small business, ecommerce and publishing websites safe? Is our email safe?
Chief Technology Officer Bruce Tonkin from the sixth largest registrar in the world, Melbourne IT, answers these questions and tells us how we can secure our domain names from a similar fate.
Michael Cyger September 30, 2013 7
Any domain name that reaches expired status and is not renewed by the owner will likely be auctioned by an exclusive auction service.
If you really want a domain name, find out which auction service the domain name will be auctioned at and get your bid ready.
Michael Cyger June 19, 2011 301