Video interviews, panel discussions, articles and Q&As featuring
Latest Interview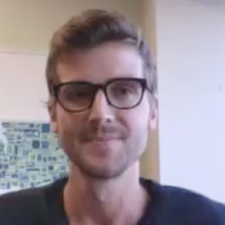 Anyone who buys expiring domain names knows that there are three major auction sites on the Internet. But of the three, NameJet.com is the one that seems to get fantastic domain names on the most regular basis.

In this interview, NameJet General Manager Matt Overman walks us through how private auctions work and describes how you can take advantage of them too.
Michael Cyger January 28, 2013 19

Domain name disputes are happening more frequently every day. Why? And how can a UDRP impact you as an entrepreneur or domain name investor?
Intellectual property attorney David Weslow discusses the ins and outs of the UDRP process, including what is required when filing an action, how to defend against a claim, the approximate costs of filing a UDRP or law suit, and how you can prepare for the 1,400 new gTLDs to be launched in the upcoming years.
Michael Cyger October 8, 2012 6
Any domain name that reaches expired status and is not renewed by the owner will likely be auctioned by an exclusive auction service.
If you really want a domain name, find out which auction service the domain name will be auctioned at and get your bid ready.
Michael Cyger June 19, 2011 301
In addition to owning what is now a portfolio of more than 5,000 — including 2,000 .us — domain names, Ron Jackson publishes the industry's leading trade magazine, DN Journal. The online publication is a greater source of income for Ron than his domain name sales. Surprised? Watch this interview for many more insights you did not know about Ron and about domaining.
Michael Cyger March 29, 2011 27
Like being pick-pocketed and unaware that your wallet is missing for an extended period of time, when your domain name is hijacked it could be a while before you notice. Countless examples of domain name hijacking have happened (e.g., Prince.com, CheckFree.com, Adios.com, P2P.com, etc.). You may not notice that your email inbox has been lighter […]
DomainSherpa January 18, 2011 2