Video interviews, panel discussions, articles and Q&As featuring
Latest Article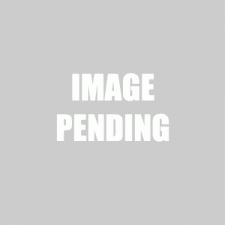 First, with the NamesCon auction prebidding at close to 900 names, we include the latest data pull with the bid reserve ranges. Happy bidding!
Then, guest author Sean Markey takes all the domains in the Namescon 2020 auction and breaks them into two groups: domains with authority (lots of backlinks and SEO value) and domains that would make a great brand (in a way that someone focused on SEO/building out sites would care about).
DomainSherpa January 29, 2020 0

Download this workable spreadsheet for domain names at auction for NamesCon 2020, plus check out the ultimate help doc with everything you need to know about submitting, prebidding, bidding, and more!
DomainSherpa January 10, 2020 3

Andrew Rosener, CEO of Media Options, announces a new SEO-focused domain acquisition newsletter, in partnership with SEO expert Sean Markey!
DomainSherpa September 30, 2019 0
When you purchase a television or a car, you perform due diligence by comparing prices, looking at third-party ratings and searching for recalls. Buying a domain name should be approached in the same way, conducting appropriate research to ensure a sound acquisition.
In this show, Steve Jones walks us through the 11 steps of his process for domain name due diligence, which will keep you from buying a domain name that infringes on someone else's trademarks, that is stolen, or that was previously used for an unscrupulous purpose and might be on blacklists.
Michael Cyger January 9, 2012 13

Are you interested in knowing all the inner workings and insider tips for navigating auctions at Go Daddy?
Paul Nicks, the director of Go Daddy Aftermarket, answers questions about Go Daddy Auctions, including how the company sells more than 36,000 domain names per month and how domain name investors can take advantage of its massive customer roster.
Michael Cyger December 5, 2011 25
Any domain name that reaches expired status and is not renewed by the owner will likely be auctioned by an exclusive auction service.
If you really want a domain name, find out which auction service the domain name will be auctioned at and get your bid ready.
Michael Cyger June 19, 2011 301