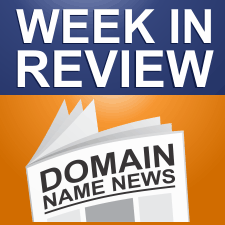 Every Friday, DomainSherpa.com provides you with a hand-selected, editorially-based review of the weekly news. In this summary, you will find the latest articles and videos produced by DomainSherpa staff and contributors. You will also find links to the best news articles in the domain name industry – so you don't have to spend your time searching for news or reading something that was not worth your time.
---
This Week's DomainSherpa Interview
---
VIDEO: Google AdWords Keyword Planner for Domain Name Investors

As of August 28, 2013, the new Google Keyword Planner replaces the Google Adwords Keyword Tool. It's supposed to be an improvement, but most people don't like change.

This DomainSherpa tutorial walks you through the new Google Keyword Planner, shows you how to find most of the same information as the Google Adwords Keyword Tool provided, and what the differences are between the two.

This tutorial also shows you how to use the Google Keyword Planner tool for SEO and domain name purposes.
---
This Week's News in Review
---
Applicant questions how .Cars collision can be cleared – 24-Oct-13
One applicant for .cars has good questions about how exactly it can resolve its contention set.
Verisign's .com Continues to Grow, But Faces Headwinds – 24-Oct-13
.Com/.net base up about 5% compared to last year, but new TLDs are on the horizon. Verisign reported earnings today as well as combined statistics for its .com and .net business. The company added 1.55 million net new names during the third quarter, ending the quarter with 125.9 million active domain names in the zone…
Verisign Reports: 125.9 Million .com/.net Domains Registered Up 5% From Last Year – 24-Oct-13
VeriSign, Inc. (NASDAQ: VRSN), reported financial results for the third quarter ended Sept. 30, 2013 reporting revenue of $244 million up 9% from the same quarter in 2012. Verisign reported net income of $81 million and diluted earnings per share (EPS) of $0.53 for the third quarter of 2013, compared to net income of $78 million and diluted EPS of $0.47 in the same quarter in 2012…
1and1.com New gTLD's Pre-reservations Pass 3.5 Million & Top 30 New gTLD List is Revealed – 24-Oct-13
1and1.com new gTLD pre-registrations just topped the 3.5 million mark and for the first time the domain name registrar is showing the top 30 new gTLD's with the most pre-registrations.
1and1.com had only been showing the top 20 new gTLD based on pre-registration volume. Here is the top 30 according to 1and1.com in alphabetical order…
Panel Dismisses UDRP Based Mostly On Laches – 24-Oct-13
Panelist questions why complainant waited 13 years to file a domain name dispute. A National Arbitration Forum panel has dismissed a UDRP case, and it seems that the main reason was that the case was brought 13 years after the domain name was registered. The case was brought by Galaxy Catering, Inc., aka Big Texan…
Michael Berkens Defends RoadWatch.com Domain Name in UDRP – 24-Oct-13
Complainant loses all three prongs of case. Michael Berkens, who runs the domain name blog TheDomains.com, has successfully defended one of his company's domain names in a UDRP. Commercial Vehicle Group, Inc filed a UDRP against the RoadWatch.com domain name, a domain that Berkens' Worldwide Media has owned for about a decade. The complainant failed…
Demand Media Lays Off All 15 Members of R&D Unit – 24-Oct-13
Variety.com, is reporting that just days after Richard Rosenblatt resigned from Demand Media, Inc. (DMD) as its CEO and Chairman of the Board, all 15 members of the research and development unit at the company were laid off, including chief innovation officer Byron Reese…
Here's How to Display New IDN gTLDs in Chrome – 24-Oct-13
A lot of people have noticed since the first four new gTLDs were delegated yesterday that Google's Chrome browser doesn't seem to handle internationalized domain names. In fact it does, but if you're an English-speaking user you'll probably need to make a few small configuration changes, which should take less than a minute, to make…
Applicant Questions How .cars Collision Can Be Cleared – 24-Oct-13
One applicant for .cars has good questions about how exactly it can resolve its contention set. DERcars, an applicant for the .cars top level domain name, has filed a reconsideration request (pdf) with ICANN's board after Google won a string confusion objection against the company's .cars application. I wrote about the .cars case a few…
Four More New TLD Contention Sets Settled in Private Auctions – 24-Oct-13
Donuts and Radix win auctions to settle four more new TLD contention sets. Innovative Auctions has helped settle four more top level domain name contention sets through its auction service. Donuts, by the far the largest applicant for new top level domains, won three auctions. It is now the sole applicant for .lawyer, .fish, and…
ICANN Helps Bust Russian Child Porn Ring – 24-Oct-13
ICANN recently helped break up a Russian child pornography ring. That's according to a remarkable anecdote from CEO Fadi Chehade, speaking during a session at the Internet Governance Forum in Bali, Indonesia today. The "investigative effort" took "months" and seems to have entailed ICANN staff sifting through company records and liaising with law enforcement and…
Donuts Wins Three New gTLD Auctions – 24-Oct-13
Donuts has added .lawyer, .fish and .discount to its portfolio of new gTLDs, having won private auctions against its competitors for the strings this week. It beat Top Level Domain Holdings for .lawyer and WhatBox for .fish and .discount, according to a blog post from Innovative Auctions, which managed the auction. The winning bids were,…
On Day One, Donuts in Breach of New gTLD Contract – 24-Oct-13
Ooops! Donuts accidentally broke the terms of its first new gTLD Registry Agreement last night, just hours after its first string, .游戏, was delegated to the DNS root. If you've been following the name collisions debate closely, you'll recall that all new gTLD registries are banned from activating any second-level domains for 120 days after…
Escrow.com: We Close Domain Sales For More Money In a Week Than What Others Are Reporting For The Year – 23-Oct-13
In the final session from the TRAFFIC Conference some blockbuster statements which indicate a huge amount of big dollar domain sales have gone unreported and the total amount of domain sales are way under-reported. Andee Hill from Escrow.com had a pretty eye opening statement at the Meeting of the Chiefs. The Must-Attend T.R.A.F.F.I.C. Seminar, that the total dollar volume of domain sales that get processed through Escrow.com, greatly exceed the amount that gets reported saying; "we close in some weeks more dollars in domain sales than what other company's report in sales for the entire year.'…
It's Official: First 4 New TLDs Have Been Delegated – 23-Oct-13
Four new top level domain names delegated. It's October 23, 2013, and a few new top level domain name applicants can finally see the fruits of their many, many years of labor. ICANN announced today that four new top level domain names have been delegated. The four domains are شبكة. (web), .游戏 (games), .сайт (site),…
First New gTLDs Delegated (Really!) – 23-Oct-13
ICANN has delegated the first new gTLDs to the DNS root. All four of the first batch of internationalized domain names appear to be present right now in root zone file: .xn--ngbc5azd (شبكة.) — means ".web" in Arabic. Operated by dotShabaka Registry. .xn--unup4y (.游戏) — means ".games" in Chinese. Operated by Donuts. .xn--80aswg (.сайт) –…
Directi's Radix Wins .website gTLD Auction – 23-Oct-13
Directi-affiliated TLD registry Radix, has won the private auction for the .website gTLD, according to Radix. The company beat rival portfolio applicants Donuts and Top Level Domain Holdings to the string, in an auction that was managed by Innovative Auctions, likely one of several going on this week. There's no outstanding Governmental Advisory Committee advice…
Shares of Top Level Domain Holdings Spike – 23-Oct-13
TLDH shares almost double in price. Shares in new top level domain name applicant Top Level Domain Holdings have double in recent days. The stock is currently trading on the London Stock Exchange for 10.25p. Shares were trading for less than 6.00p last Friday. It's not immediately clear to me why the shares have jumped…
ICANN Using Prism As Excuse to Break From The US – 22-Oct-13
ICANN CEO Fadi Chehade, with backing from government leaders, is using the recent revelations about the PRISM mass surveillance program to try to speed up ICANN's split from the US. Speaking to an American radio station, Chehade said yesterday: I think the current role the United States has with ICANN was always envisaged to change…
Verisign Vs ICANN Round 3 – 22-Oct-13
In a letter sent to ICANN yesterday by Verisign's Chuck Gomes, Vice President, Policy of VeriSign, Inc. responded to the response he received from his initil letter to ICANN seeking to "set the record straight"…
PPA Media Services / Ryan G Foo Loses 3 Separate UDRP's in One Day & His 56th Overall – 22-Oct-13
PPA Media Services / Ryan G Foo lost three separate UDRP decisions with three separate complainants all handed down yesterday. In the 1st case brought by Sirius XM Radio Inc., the domain at issue as the typo Sriusxm.com amazingly it took the trademark holder 7 years to being the UDRP…
Live New gTLDs This Month? First Four Pass to Delegation – 22-Oct-13
New gTLDs are on the home stretch, after ICANN sent the first four applications to the final delegation stage of the process. The four are: .сайт (Russian ".site") and .онлайн (Russian ".online") from Core Association, شبكة. (Arabic ".web") from dotShabaka Registry and .游戏 (Chinese ".games") from Donuts. These were also the first four to sign…
UDRP: FlowGuard.com Barred By Laches to Get 17 Year Old Domain Name Flow-guard.com – 21-Oct-13
CoorsTek, Inc. which owns the domain name FlowGuard.com lost its bid to grab the domain name flow-guard.com with the majority of the panel finding that the trademark holder waited to long and was barred by the doctrine of latches from making the complaint…
First 4 New gTLD's (All Idn's) Cleared By ICANN to Go to Delegation – 21-Oct-13
According to an announcement by ICANN, today, the first four domains from ICANN's New Generic Top-Level Domains Program were cleared to proceed to delegation.
These first new gTLDs, or strings, are…
Dates and Pricing Finalized for NamesCon, a New Domain Name Conference – 21-Oct-13
NamesCon sets dates and pricing. Domain name investor Richard Lau is organizing a new domain name conference this coming January, as reported Friday on DNN. The conference in Las Vegas will be called NamesCon. A location has not yet been named, but dates are finalized for January 13-15, 2014. Early bird passes are available for…
Walmart Defeats Union Website – 21-Oct-13
Panel orders union's domain name be transferred to Walmart. Walmart has succeeded in taking down a criticism website created by the United Food and Commercial Workers International Union. In July, the retailer filed a dispute with World Intellectual Property Organization against the union's use of the domain names ReallyWalmart.org, .com, and .net. ReallyWalmart.org hosted a…
Drug Maker Loses UDRP On Domain Name Diet-Xenical.com – 21-Oct-13
Drug manufacturer Hoffmann-La Roche just lost a UDRP on the domain name diet-xenical.com. Its a pretty amazing decision considering that Xenical is a trademark term for a diet drug, the domain holder didn't even response to the complaint and the domain resolves to a website that advertises Generic Xenical for sale…
Sedo Launches Site in Chinese: Sedo.cn – 21-Oct-13
Sedo, unveiled a new Chinese website today, according to a press release we just received, "expanding its international reach to serve China's 591 million Internet users and more than one billion Chinese speakers around the world"…
Bob Parsons Buys Marketing Agency – 18-Oct-13
GoDaddy founder buys a marketing firm. GoDaddy founder Bob Parsons apprently never wants to be bored. He owns a bunch of motorcycle dealers and has been snapping up real estate in the Phoenix area. His latest purchase: a marketing and advertising firm. Parsons bought Scottsdale firm Martz Agency, which will be renamed Martz Parsons. His…

If you enjoyed this article, subscribe for updates (it's free)