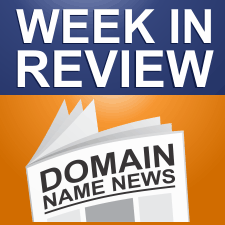 Every Friday, DomainSherpa.com provides you with a hand-curated, no-B.S., important domain name industry news.
In this summary, you will also find the latest tutorials and videos produced by DomainSherpa staff and contributors.
---
This Week's Featured DomainSherpa Show
---
VIDEO: How Michael Krell Turned a $1K Investment into a $100K Revenue Stream

Buy a domain name for up to $300 and sell it on average for $3,000.

Seems like a straightforward and highly desirable business model, but how do you actually find good names and then put them in front of buyers?

Michael Krell's story of turning a $1,000 investment into a $100,000 revenue stream is one that many of us aspire to. He lays out his approach in detail in this show.
---
In Addition, Don't Miss…
---
DomainSherpa Review – Oct 13, 2014: CollegePellGrant.com, Kickbox.com, ChineseAutomobile.com, Tollbridge.com…

What do successful domain name investors think when they value domain names?

In this show:
• An investor's portfolio is appraised: CollegePellGrant.com, CashAdvanceFees.com, ChineseAutomobile.com…
• Get your bids in soon for ChileanWine.com, Kickbox.com, Manicurist.com, Taxman.com…
• A new Sherpa summits the mountain in the "Name That Price" game
• Plus, much more!
---
This Week's News in Review
---
Here is The GAC Communiqué From ICANN 51 Los Angeles – 16-Oct-14
The Governmental Advisory Council to ICANN (GAC) released its Communiqué concluding its activity from the ICANN 51 conference that was held this week in Los Angeles, CA. Here are the highlights: Transition of US Stewardship of IANA and Strengthening ICANN Accountability The GAC met with members of the IANA Stewardship Transition Coordination Group (ICG) and…
Governments Weigh in On Community and Two-letter Domain Names – 16-Oct-14
ICANN GAC concerned about community priority evaluations but not two-letter domain names. The Governmental Advisory Committee to ICANN has issued its GAC Communique (pdf) from this week's meeting in Los Angeles. There are a couple notable items on it related to new top level domain names. First, the GAC noted apparent inconsistencies with recent Community…
ICANN: 36,732 Complaints Filed Against Registrars & 853 Complaints Against Registries – 16-Oct-14
ICANN announced the appointment of Allen Grogan as Chief Contract Compliance Officer, overseeing Contract Compliance and Safeguards. But some really important numbers were revealed in the press release. "The workload of ICANN's contractual compliance team has increased markedly. From August…
.ooo Domain Name Takes Over Front Page of Times of India – 16-Oct-14
New top level domain pays for front page impact. The backers of the new .ooo domain name have crazy predictions for how many domain names they'll sell. I'll tip my hat to them for at least backing it up with some crazy advertising. Indian e-commerce company Infinibeam took out the entire front page of the…
.fr Allows Registration of 1 and 2 Character Domain Names – 16-Oct-14
As of December 8, 2014, it will be possible to register a domain name consisting of only one or two alphanumeric character(s) under the .fr. .Fr is the ccTLD of France. The opening will take place according to a specific…
.club Leads All New gTLD's in Number of Sites in Alexa Top 1 Million – 16-Oct-14
According to Namestat.org which is tracking the number of websites in the Alexa Top Million, based on the Namestat.org data on October 8th, 2014, .CLUB has more sites in the Alexa Top Million than any other new domain extension. If you calculate the number of sites in the Alexa Top Million for each of the…
Directi Founders Buying Back 100% Ownership in Media.net – 15-Oct-14
The Turakhia brothers (Bhavin and Divyank) are in the news today after starting the process to buy back 100 % interest in Media.net. This was the only business the serial entrepreneurs started that had an outside investor. The brothers started Directi while still in their teens and have since started many companies over the last…
TLD Registry Launches ChineseLandrush.com V3.0 – 15-Oct-14
TLD Registry, the registry of Dot Chinese Online (.在线) and Dot Chinese Website (.中�-���'), has updated their New gTLD tool at ChineseLandrush.com that helps non-Chinese speakers to understand and invest in Chinese domains. At ChineseLandrush.com, visitors always find 500 hand-made…
Gigaom: The Latest New York City "Land Rush" is Already Turning Into a Party for Cyber-squatters – 15-Oct-14
Jeff John Roberts of GigaOM covered the .NYC launch in an article today, the site points out that many New York sports teams have had their domains registered but not by the teams themselves. They summed it up like this: The latest New York City "land rush" is already turning into a party for cyber-squatters,…
What New Yorkers Really Think About The New .nyc Domain (Infographic) – 15-Oct-14
Research from 1&1 Internet of 1,000 New York City consumers revealed New Yorker perceptions and expectations for the new .nyc domains. Some Key Findings: 82% of NYC consumers experience frustration when trying to find a local business with the top…
Grafitti Artist Banksy Demands Banksy.com Domain Name via UDRP – 15-Oct-14
Agent files UDRP to get domain name. Famous grafitti artist Banksy has filed a cybersquatting complaint against the owner of Banksy.com. The case was filed by Banksy Inc (C/O Pest Control Office Limited). Pest Control Office is essentially an agent and certification group for Banksy's work. It is currently trying to get a U.S. trademark…
Do-over: 2 TLD Apps Killed By Objections Get Another Chance – 15-Oct-14
.Cam and Amazon IDN domain name decisions will be reviewed. ICANN has given two new top level domain name applications new life after embarrassing inconsistencies in string confusion objections. The board's new TLD committee determined that decisions against Amazon.com's .通販 application and Rightside's .cam should be reviewed. I provide the background to this story in…
Two New gTLD Confusion Decisions Thrown Out – 15-Oct-14
ICANN has reopened the contention sets for .cam and .通販 after deciding that two String Confusion Objection panels may have been wrong to reject certain applications. Two rulings — that .cam is confusingly similar to .com and that .通販 is confusingly similar to .shop (really) — will now head to an appeals panel for a…
Two New gTLD Confusion Decisions Thrown Out – 15-Oct-14
ICANN has reopened the contention sets for .cam and .通販 after deciding that two String Confusion Objection panels may have been wrong to reject certain applications. Two rulings — that .cam is confusingly similar to .com and that .通販 is confusingly similar to .shop (really) — will now head to an appeals panel for a…
Bulgaria and Greece Win IDN ccTLDs On Appeal – 15-Oct-14
Campaigns in Bulgaria and Greece to get ICANN to un-reject their Cyrillic and Greek-script ccTLD requests have proven successful. The first decisions handed down by ICANN's new Extended Process Similarity Review Panel this week said Bulgaria's .бг and Greece's .ελ are not "confusingly similar" to other ccTLDs after all. However, a third appeal by the…
Dnpric.es: There Have Been Over $1 Million in New gTLD Domain Name Sales – 14-Oct-14
According to domain price research site DNPric.es there have been over $1 million in new gtld sales since the new gTLD launched in February. According to DNPric.es there have been 247 domain name sales in 58 New TLDs Totalling $1,016,987.12. I did not see a breakdown of EAP, Premium registry auction sales and/or whether these…
World Wrestling Entertainment Wins Control of WWE.org – 14-Oct-14
World Wrestling Entertainment, Inc. just gained control of wwe.org. The domain name was parked and the domain owner just months after registering the domain name offered to sell the trademark holder the domain for $50,000 Here are the highlights from the one panel decision: Complainant has rights in the WWE mark through registrations with trademark…
.xyz Crosses 600,000 Domain Registrations and .club is Gaining Ground for The Number Two Spot – 14-Oct-14
.XYZ crosses 600,000 Registrations According to Ntldstats.com .XYZ has crossed the 600,000 mark as far as domain registrations. .XYZ started October with 550,596 registrations. .Berlin remains in second place with .Club hot on its heels, .Club registrations are accelerating at a faster daily pace than .Berlin, .Club has increased its numbers by about 7,000 names…
U.S. Commerce Secretary Pledges to Protect a Free and Open Internet – 14-Oct-14
Commerce Secretary Penny Pritzker, addressing attendees at the opening ceremony of ICANN's 51st public meeting in Los Angeles, declared unwavering support for the United States government's decision to transfer stewardship of the IANA functions to the global multistakeholder community and…
2014 Domain Sales Report: Revenue Up 1% With 25% Less Domains But… – 13-Oct-14
Nokta Domains prepared a report on 2014 domain name sales based on DnJournal.com reported sales. The report compares January to September 2014 domain sales with the sales from the same period from 2013. The sales volume is around $70 Million…
GoDaddy & Spree Commerce Partner to Launch GoDaddy Online Store – 13-Oct-14
GoDaddy and Spree Commerce, a company powering the technology behind storefronts, announced the GoDaddy Online Store product is ready for public launch. With Spree technology supporting the backend, this new GoDaddy offering will make it simple for small businesses worldwide…
Heavenly.coffee is Donuts' 1 Millionth Domain Name Registration – 13-Oct-14
Donuts hits milestone with a domain name registration that's almost too fitting to be true. Earlier this month I wrote about how Donuts was tracking to cross the million domain mark in October. It hit that milestone yesterday. Fittingly for a registry called Donuts, the milestone registration was Heavenly.coffee. Even if every domain was priced…
Iceland Yanks Islamic State Domain – 13-Oct-14
Iceland's ccTLD operator has suspended one or more domain names affiliated with Islamic State, the terrorist group currently running riot in parts of Iraq and Syria. ISNIC runs .is, which matches the IS acronym. In a statement on its web site, the company said: ISNIC has suspended domains that were used for the website of…
Governments Totally Cool With Two-letter Domains – 13-Oct-14
ICANN's Governmental Advisory Committee does not plan to advise against the release of two-character domain names in new gTLDs. In fact, judging by a GAC discussion at ICANN 51 in Los Angeles yesterday, the governments of many major nations are totally cool with the idea. Under the standard Registry Agreement for new gTLD registries, all…
"Send Registrars to Jail!", ICANN Hears – 13-Oct-14
ICANN is ramping up its focus on contractual compliance in the midst of calls for domain industry offenders to "go to jail". CEO Fadi Chehade yesterday revealed that he has has promoted chief contracting counsel Allen Grogan to the newly created role of chief contract compliance officer. Grogan, who Chehade has worked with off and…
ICANN Updates Agreement With Power Auctions for Indirect New gTLD Contention Sets & Pays $120k More – 13-Oct-14
ICANN announced tonight that it was updating its agreement with Power Auctions LLC, the company ICANN contracted with to operate auctions of Last Resort for new gTLD's that received more than one application and were not able to settle the contention amongst themselves. ICANN announced today that it has Updated its agreement today with Power…
fTLD Registry Announces It Has Resolved Contension & is Going to Operate .insurance + .bank – 12-Oct-14
The fTLD Registry announced on Twitter today that it has settle contention with Donuts and Radix the only other applicants for the new gTLD .Insurance and will be operating the very valuable string. The fTLD Registry also announced that On September 25, 2014, "fTLD registry was granted the right to operate the new gTLD .Bank",…
For ICANN, Hotels Are a Community, Gays Are Not – 10-Oct-14
This week, the long-delayed decision from the Internet Corporation for Assigned Names and Numbers on the future of the new .gay generic top level domain (gTLD) was published, and the news was very bad for the LGBTQ community.
Internet.bs Plans Important Changes – 10-Oct-14
Registrar Internet.bs, that was recently bought by CentralNic Group PLC, has planned some important changes in the near future. It will soon be offering domains under several new TLD extensions including select new gTLDs and .me. Internet.bs has not yet…
$1.25 Million Domain Name Photo.com Hit With UDRP – 10-Oct-14
Case filed with World Intellectual Property Organization against Photo.com. The domain name Photo.com has been hit with a UDRP filing at World Intellectual Property Organization. According to a 2010 story at TheDomains, Moniker brokered the sale of this domain name back then for $1.25 million. The complainant is Fotocom Société Anonyme. I'm having trouble due…
Moniker is Oblivious As Usual to The Disaster and Blames The Heartbleed Bug – 10-Oct-14
Just like after it changed its control panel Moniker is once again issuing a statement that solves none of the problems. And it can't solve any of the problems because they don't admit that there is an underlying problem: their…
Radix Buys .Tech From Dot Tech LLC and Plans a Q1 2015 Launch – 09-Oct-14
Radix announced the addition of .tech to its portfolio of new gTLDs. .Tech is an extension dedicated to the technology community, created and conceived for use by startups, software, hardware, hi-tech corporations and technical professionals. Leading new gTLD applicants including…
New gTLD 1st Day Registrations: .NYC 26853, .City 4094, .Lawyer 3240, .Attorney 2156, .Desi 320 – 09-Oct-14
Here are the domain name registration results from this week's 5 New gTLD launches: .Desi launched on the 6th of October and got 320 domains in its first day of general availability. 1 Donuts New gTLD went out of the EAP…
Big Apple's New .NYC Domain Adds 16k Registrations at Launch to Hit 27k – 09-Oct-14
.NYC off to a solid start, especially given registration restrictions. .NYC had a strong first day yesterday thanks, in part, to lots of press and advertising. It would have been even stronger if people outside NYC could register domains. The overnight zone file shows about 27,000 .nyc domain names registered. This doesn't include over 1,000…

If you enjoyed this article, subscribe for updates (it's free)