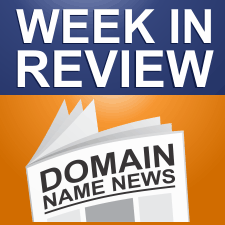 Every Friday, DomainSherpa.com provides you with a hand-selected, editorially-based review of the weekly news. In this summary, you will find the latest articles and videos produced by DomainSherpa staff and contributors. You will also find links to the best news articles in the domain name industry – so you don't have to spend your time searching for news or reading something that was not worth your time.
---
This Week's Featured DomainSherpa Show
---
DomainSherpa Review – Jul 21, 2014: ComputerSchool.com, Yim.com, GreenCleaners.com…

Get into the minds of the Sherpas with the DomainSherpa Review!

* An investor's portfolio is reviewed and appraised: Flowers.com.co, GraphicJeans.com, Hono.co.uk, LoggingService.com…
* Domain names going to auction at NameJet are valued: ComputerSchool.com, Yim.com, GreenCleaners.com, GroupShopping.com…
* Page Howe takes the crown in this week's "Name That Price" game

For each domain name portfolio, the Sherpas answer:
* Which domains are valuable, and in what way?
* What is the market value (both wholesale and retail) of the best domain names?
* Which domains are worthless and should be dropped?
* Which domain names may invite legal issues, such as a UDRP case or cybersquatting lawsuit?
* Which domains do our Sherpas want to make an offer on?

We're joined by three Domain Sherpas: Adam Dicker, Andrew Rosener and Page Howe.
---
In Addition, Don't Miss…
---
DomainSherpa Discussion: ComeIn.Tokyo, .TK Passes 25MM, .Moe's Pending 200MM Regs, Domain Scourge…

This is the show where we discuss domain name industry news with a panel of veterans and thought leaders.

In this DomainSherpa Discussion:
* What new gTLDs did the Sherpas buy in .Tokyo, .Moe, .Consulting, .Kaufen (buy in German), .Media, .Associates, .Lease and .Pictures. EAP for .Reisen (travel in German), .University, .Town, .Toys.?
* .Moe predicts 200 million registrations; Are they sMOEking something?
* Next week's general availability preview: .WTF, .Fail, .Financial, .Limited
* ICANN is done evaluating all 1,930 new gTLD applications from the 2012 round; What have we learned? When's the next round of apps?
* .TK passes 25 million registrations; Is this business model the future of domain name registries?
* Go Daddy bug gets audience member's registrations voided. What are they doing about it?
* The scourge of domain name registrars taken down; Why did it take so long?
* Reader question: Unsolicited $1,500 offer worth a lot more…should he push it to GoDaddy auction and let the market decide the price?
* And more!
---
This Week's News in Review
---
Is The U.S. Lagging Behind China in Domain Savvy ?
– 25-Jul-14
Kathy Nielsen did an article for Wired that took a look at the U.S. lagging behind China when it comes to gTLD awareness. From the article: The IDN movement is significant in China, which has 21.97% of the world's Internet users, compared to just 9.58% of the world's Internet users coming from the U.S. In…
How Donuts Became The World's Largest Registry Overnight
– 24-Jul-14
Does the world need more than .com? This company is betting yes.
Verisign Goes Rouge: New gTLD's: "Registration Numbers On Par With .co" & .net is Like One
– 24-Jul-14
During ts earnings call today Verisign (VRSN) brushed away the new gTLD's saying "Gross registrations for new gTLD's are at 1.6 million which puts them on Par with .Co" Ouch Verisign's Representative went further to say that no one should build a conclusion on the new gTLD program until we go through a re-billing cycle…
Verisign Reports Slowing Growth, Hikes .net Prices 10%
– 24-Jul-14
.Com base inches forward, .Net prices are increasing. Verisign reported earnings after the bell today, and the results for .com/.net aren't that promising. It gets harder to grow something as it gets bigger, but net adds across these two domain names slowed by quite a bit. Verisign reported just 0.42 million net new ads during…
Verisign Reports: 128.9 Million .com/.net Domains; 57.2% Profit Margin & $1.5 Billion in The Bank
– 24-Jul-14
VeriSign, Inc. (VRSN), the registry for .Com and .Net reported its financial results for the second quarter of 2014 after the market closed today and lets face it .com and net growth are basically stalled. VeriSign, Inc. reported revenue of $250 million for the second quarter of 2014, up 4.6% from the same quarter in…
Ha Domain Name Auction Grosses $774k, Cute.com and Digital.com Sell for 6 Figures
– 24-Jul-14
Heritage Auctions' latest domain name auction goes well. Heritage Auctions latest domain name auction has concluded with $773,876 worth of domain name sales. That doesn't include after-auction sales, which almost always increase the total sales number. That total (and the prices below) include a 15% buyers' premium. Including the premium best represents the actual price…
Google Registering "Musickey" Domain Names for Music Subscription Business?
– 24-Jul-14
Google registering MusicKey ccTLDs. Is this the name of its new music service? Usually, when I see a company registering a bunch of similar domain names, I can track it down to a new product announcement. I'm a bit unclear about recent Google domain name registrations for "MusicKey" domain names, but I suspect it might…
NYC Picks Panama Registrar for Reserved Names
– 24-Jul-14
The City of New York is working with Panama-based registrar CCI REG to reserve government-related domains in the new .nyc gTLD, despite imposing residency requirements on registrants. CCI REG director Gerardo Aristizabal tells us it has already handled over 100 registrations during the "City Government-Affiliated Reserve List" phase of .nyc's protracted launch schedule. While it's…
Auction of Bitcoins.com Domain Name Halted By US Court
– 23-Jul-14
A restraining order issued by the US District Court of Seattle has resulted in the cancellation of the anticipated auction of the Bitcoins.com domain name expected to be auctioned by US-based auction house Heritage Auctions on 24th July. However, bitcoin startup CoinLab – which recently agreed to support Mt. Gox's bankruptcy plan – moved to prevent the sale.
3rd Reverse Domain Name Hijacking of The Day: Sin Spirits LLC Guilty On Sinvodka.com
– 23-Jul-14
Sin Spirits LLC represented by George M. Dipp, Texas has been found Guilty of Reverse Domain Name Hijacking (RDNH) making it the third RDNH ruling of the day which must be a record, on the domain name SinVodka.com Respondent registered the disputed domain name on November 9, 1997 as evidenced by the Whois records. Complainant…
CityBankOnline.com Guilty of Reverse Domain Name Hijacking
– 23-Jul-14
CITY BANK (not CitiBank) whose site is CityBankOnline.com and CityBankTexas.com, represented by Kristi Dent of Cox Smith Matthews Incorporated, Texas, USA was just found guilty of Reverse Domain Name Hijacking (RDNH). The three member panel UDRP panel of Fernando Triana, Esq, James A. Carmodym, and Dennis A. Foster, Esq said on the issue of RDNH:…
Neustar Reports Earnings, and Revenue Bump From .co
– 23-Jul-14
Revenue was up 8% in the quarter, some of which is attributed to the company's acquisition of .Co. Neustar reported second quarter earnings after the bell today. Revenue was up 8% and adjusted net income was up 1% compared to the same quarter a year ago. The company's Security Services segment reported 28% growth, 12%…
NTIA Larry Strickling Speech to American Enterprise Institute
– 23-Jul-14
Speech lays out what's ahead and why some people are overreacting. Lawrence Strickling, Administrator of the National Telecommunications and Information Administration (NTIA), gave a speech to American Enterprise Institute yesterday about the transition of internet functions away from NTIA. The transition of the IANA functions has been hotly (and poorly) debated in some circles. People…
MapsWithME.com With Over 4 Million Users Re-brands As Maps.me
– 23-Jul-14
The .Me registry announced today in a blog post, that MapsWithME.com has rebranded as MAPS.ME The company is the creator of an App which boasts over 4 million users. The App is available for iOS, Android and BlackBerry. This startup uses OpenStreetMap data to provide access to highly detailed offline maps of, virtually, every country…
Dealhunter A/S of Denmark Guilty of Reverse Domain Name Hijacking On Dealhunter.com
– 23-Jul-14
A three member UDRP panel has found Dealhunter A/S of Frederiksberg, Denmark, represented by Aumento, Denmark guilty of Reverse Domain Name Hijacking (RDNH) on the domain name DealHunter.com The domain holder was represented by Ari Goldberger and Jason Schaeffer of ESQwire.com The domain name was registered in 1998. The Complainant was incorporated in 2007 and…
ICANN Looking for Chief Registrant Advocate in Istanbul
– 23-Jul-14
ICANN is looking for a Registrant Services Director — somebody to advocate for the rights of registrants within the organization. It's a paid staff position, reporting directly to Global Domains Division president and ICANN number two Akram Atallah, not a part of the volunteer community. The catch is that the newly created position is going…
ccTLD Anger Over IANA Group "Capture"
– 23-Jul-14
Operators of dozens of ccTLDs are said to be furious that they don't have representation on the group coordinating the transition of the IANA functions from US oversight. The IANA Stewardship Transition Coordination Group (ICG) has been "captured" by members of ICANN's country-code Names Supporting Organization, which does not represent all ccTLDs, according to ccTLD…
.moe Ends 1st Day of General Avalibility With 1k Domains & Only Has 199,998,930 to Go
– 22-Jul-14
The .Moe registry predicted that .Moe would get 200 Million domain name registrations in short order, blowing past .Com registration which are at over 113,500,000 registrations. Well after the first day .Moe is well on its way after racking up 1,070 registrations after Sunrise, Landrush and on the 1st day of General Availability (GA). .Moe…
Amazon Settles a New gTLD Contention Set By Private Auction As Donuts Wins .group
– 22-Jul-14
Amazon has apparently participated in its 1st new gTLD private auction losing .Group to Donuts. There were 5 applicants for the new gTLD .Group Amazon (AMZN) Donuts Top Level Design, LLC (Raymond King .Wiki & .ink) Straat.co (related to former owner of the .Co Registry) Tucows.com (TCX) All applications other than…
.tokyo is Live & Got Over 800 Sunrise/Landrush Domains Led By Apple
– 22-Jul-14
.Tokyo launched today and is live for domain registrations which seem to be running around $15 a year. It is by far the largest city to have launched its own new gTLD extension with a population of over 13 million people. I went through the zone file and found Apple who rarely participates in new…
Namejet Releases New Domain Name Auction Bidding App for iOS
– 22-Jul-14
NameJet.com the aftermarket domain name auction company, has developed, in conjunction with WillowTree Apps, a new bidding application for iOS. The app has an easy-to-use interface, allowing customers to manage their bids, putting them in control of their auctions regardless of location. Matt Overman, General Manager of NameJet said, "We are always…
.moe Launches Today & Predicts It Will Have 200 Million Registrations
– 22-Jul-14
".Moe" Could Potentially Hit over 200 Million Registrations! " Is the first line of a press release out this morning by Interlink Co., Ltd., a new Domain Registry Operator, announcing that the new gTLD .Moe is in general availability meaning it is open for live domain name registrations on a first-come, first-served basis. Interlink calls…
Domain "Slammer" Finally Gets Suspended By ICANN
– 21-Jul-14
The beneficiary of the long-running Domain Registry of America scam is finally at risk of losing its ICANN accreditation. ICANN has suspended Brandon Gray Internet Services, which does business as NameJuice.com, due to the "deceptive" marketing practices carried out by its "resellers". The company won't be able to register any gTLD names or receive transfers…
ICANN Finally Nabs Domain Registry of America, Termination Likely Coming
– 21-Jul-14
Domain Registry of America hits a wall. ICANN has finally managed to suspend a scourge of the domain name registration business, Brandon Gray Internet Services (dba NameJuice.com). You might not know the company by that name, but if you own domain names then you've likely received postal mailings from Domain Registry of America (DNOA). The…
.tk Passes 25 Million Domains
– 21-Jul-14
The .tk registry has become only the second TLD to pass 25 million domain names. Netherlands-based Dot TK passed the milestone at the weekend, according to statistics posted on its web site, and today has 25,068,128 domains under management. It's grown by a whopping 837,703 names in the last 30 days alone. That means Tokelau,…
That's All Folks! Final gTLD App Gets Approved
– 21-Jul-14
ICANN has finally finished evaluation all 1,930 new gTLD applications from the 2012 round. Indian conglomerate Tata Group's dot-brand .tata passed Extended Evaluation (pdf) on Friday, having apparently secured the non-objection of Morocco, which has a province of the same name. Calculated from Reveal Day — June 13, 2012 — it's taken a little over…
Arena Football's OrlandoPredators.com Gets Lost in Sale & Now Points to Sexual Offenders
– 18-Jul-14
The arena Football team the Orlando Predators was recently sold and the one thing that seem to have gotten lost in the sale is its domain name. According to a story in the orlandosentinel.com, the domain which served as the previous official site of the team OrlandoPredators.com now redirects visitors to the Florida Department of…
Minds + Machines Nixes Priority Reservation System After Registrars Complain
– 18-Jul-14
Registrars complained to ICANN's compliance department about program. Minds + Machines has nixed its Priority Reservation System for new top level domain names after registrars questioned aspects of the program. The program allowed customers to reserve domain names ahead of launch. Unlike typical pre-registrations, customers were guaranteed they'd get the domain name after sunrise since…
.scot New gTLD Registry Doesn't Know About Collisions and ICANN Rules
– 18-Jul-14
It seems that the .Scot registry doesn't know about domain name collision lists and other ICANN rules concerning new domain name extensions. 3 of the 38 pioneer domain names and websites that were announced are either against an ICANN rule…
ICANN Publishes "Five Things to Know About ICANN's 2015 Budget"
– 18-Jul-14
In a blog post ICANN Published "Five things to Know About ICANN's 2015 Budget" Typically ICANN just releases its draft budget and then lets the domain blogs and other during and through the comment period rip into the budget & dissect the numbers. The Draft 2015…
Electronic Cigarettes International Group Changes Domain Name to Ecig.co
– 18-Jul-14
Victory Electronic Cigarettes Corporation, today announced that it has officially changed its corporate name and entity to the Electronic Cigarettes International Group, Ltd. (ECIG). The company name change, which is effective immediately, coincides with the firm's new corporate domain change…
If you enjoyed this article, subscribe for updates (it's free)