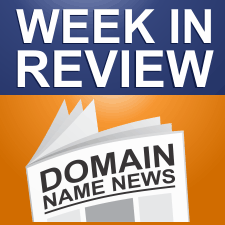 Every Friday, DomainSherpa.com provides you with a hand-curated, no-B.S., important domain name industry news.
In this summary, you will also find the latest tutorials and videos produced by DomainSherpa staff and contributors.
---
This Week's News in Review
---
ICANN Holds Its Ground On Weaseled GAC Advice – 11-Sep-14
While many members of the community are getting upset about the plan to make it harder for ICANN's board to overrule GAC advice, today we got a reminder that the board is not the GAC's lapdog. The New gTLD Program Committee is standing firm on the way it creatively reinterpreted Governmental Advisory Committee advice to…
Dot Club Surpasses .xxx in Registrations – 11-Sep-14
.Club today reached 104,573 registered domains according to ntldstats.com, that puts the new gtld ahead of the .xxx extension which had an almost 3 year head start. The .xxx registration numbers stand at just under 104,000 according to Registrar Stats. Out of all the new gtlds currently released ,Dot Club is ranked number one when…
Here are The Numbers for This Week's TLD Launches – 11-Sep-14
.London steals the show. 6 new top level domain names launched this week. A simple way to describe the results: .London. everything else is just details. .London added 12,421 to the zone on the first partial day and another 695 on the second day to bring its total to 35,663. After that, .digital had the…
Record? Owner of Braindumps.com Loses 4 Separate UDRP's in One Day – 11-Sep-14
Earlier today we wrote about the owner of the domain name braindumps.com losing a UDRP to grab the 13 year old domain braindumps.biz. The owner of Braindumps.com, Certplex, Ltd also lost three more UDRP's yesterday. It maybe some sort of record UDRP as four separate panels made up of separate panelists denied each and everyone…
Community Panel Hands .radio to EBU Because Nobody Objected – 11-Sep-14
The European Broadcasting Union is likely to win the right to the .radio new gTLD, beating three portfolio applicants, after a favorable Community Priority Evaluation. The main reason the EBU managed to score a passing 14 out of 16 points in the CPE is that there was no significant objection to the EBU's bid on…
US-based Moniker Gets Euro Data Retention Waiver – 11-Sep-14
ICANN has approved Moniker's request for a partial waiver of the Registrar Accreditation Agreement based on European privacy law, despite the fact that the registrar is based in the US. The data retention waiver for Moniker was one of a few granted to members of the KeyDrive group of registrars that were approved by ICANN…
An Example of New TLD Channel Marketing Courtesy of Minds + Machines – 10-Sep-14
Getting registrars excited about promoting new TLDs is key to each registry's success. I've written numerous times about what new TLD companies are doing to promote their domain names to end users. Just as important is marketing them to domain name registrars, which typically act as the channel to get domain names into the hands…
.radio Contention Set Settled Through CPE, .Art Claims Denied – 10-Sep-14
.Radio contention set resolved and .art still up in the air. European Broadcasting Union (EBU) has won the contention set for .Radio after prevailing in a Community Priority Evaluation (CPE) for the string. That means Donuts, Afilias and BRS Media (with Minds + Machines as the back end) are out of the running for the…
Globeway LLC Guilty of Reverse Domain Name Hijacking – 10-Sep-14
Globeway LLC of West Virgina was just found guilty of Reverse Domain Name Hijacking (RDNH) on the domain name Globleway.com The domain is owned by Vertical Axis Inc. who was represented by Ari Goldberger and Jason Schaeffer of Esqwire.com The three member panel of Nathalie Dreyfus, G. Gervaise Davis and The Honorable Neil Anthony Brown…
Big News: GoDaddy Now Fully Functional With Afternic – 10-Sep-14
Fast Transfer integration is good news for all domainers that sell domains with fixed prices. It's been almost a year since GoDaddy acquired Afternic, and domainers can finally realize a huge benefit of the acquisition. Starting later today, GoDaddy will be fully integrated with Afternic as a "Fast Transfer" partner. This means two things for…
Sedo and TLDs Promote Domain Names at dmexco – 10-Sep-14
Top your frozen yogurt with a heap of .media and a sprinkle of .pics. Sedo and a number of top level domain registries are promoting domain name options at Europe's biggest digital marketing conference this week. The company has a booth at dmexco, taking place in Cologne today and tomorrow. The event is expected to…
.Global a Victim of New gTLD Launch Cluster? – 10-Sep-14
Poor GA-day results from .global are being blamed on registrars being swamped by a cluster of new gTLD launches occurring in close proximity. Dot Global added 1,074 domains in the first seven hours of .global's general availability, bringing its zone to 1,637 names in total. CEO Rolf Larsen told us the number of registrations yesterday…
.London Close to 35,000 Domain Registrations After First Day – 10-Sep-14
.London shows solid numbers upon launch. The .London top level domain name launched with much fanfare yesterday. According to the DomainIncite Pro zone file reports, .London added 12,421 domain names to the zone file in the first partial day to reach 34,968. If you asked me a few months ago if .London reaching 35,000 on…
.London Launch Day Biggest Yet for New gTLDs, But Did It Miss Targets? – 10-Sep-14
Dot London Domains' .london had just shy of 35,000 domains in its zone file this morning, after its first partial day of general availability. That's an addition of 12,421 domains over yesterday's number, making .london the 11th most-registered new gTLD. This makes .london — which in my opinion has had one of the best launch…
Donuts Beats Trademark Owner to .Coach – 10-Sep-14
Donuts has won the right to the new gTLD .coach, after an exact-match trademark owner withdrew its bid. Coach Inc is a chain of clothing and accessories outlets, best known for its handbags, founded in New York in 1941. The company owns coach.com, but withdrew its application for .coach this week, leaving Donuts unchallenged. Coach…
Uniregistry Beats 1-800-flowers.com to .Flowers – 10-Sep-14
Uniregistry has won the contention set for .flowers, beating three other new gTLD applicants. The company won the rights to the string after withdrawals from Donuts, Minds + Machines and a subsidiary of 1-800-FLOWERS.COM. The price of forcing the withdrawals, as usual, has not been disclosed. Uniregistry currently has 15 delegated new gTLDs and a…
Heritage Auctions Offering Domain Brokerage Services – 09-Sep-14
Is Bitcoins.com back on the market? The Bitcoins.com auction was cancelled back in July because of a restraining order issued by the US District Court of Seattle. I got an email today from Aron Meystedt, director of the Domain Name…
Apple Created The i-era. Is It Abandoning It? – 09-Sep-14
Apple makes an interesting branding shift. Apple introduced a few new products today. As expected, it introduced the iPhone 6. It also introduced the iWatch- -Wait, no it didn't. It introduced the Apple Watch. It also introduced a new payments solution called Apple Pay. This is a big shift. Apple obviously can't change the name…
Apple Unveils New Payment System 'Apple Pay' – Applepay.com Has Been Registered and Used Since 2002 – 09-Sep-14
Apple held it's 2014 live event today at Cupertino, California Apple announced iPhone 6 and iPhone 6 Plus together with Apple Watch. Apple unveiled it's new payment system called Apple Pay but the exact match .com domain name ApplePay.com has been registered since…
Apple Goes With "Apple Pay"; Domain ApplePay.com Registered Back in 2002; Not By Apple – 09-Sep-14
At the BIG Apple event today, the company just named its long rumored payment system and is calling it Apple Pay. As usual the company does not own the matching .com domain name ApplePay.com. The domain name ApplePay.com was first registered way back in 2002 and goes to an operating site; and…
Reverse Domain Name Hijacking of Verb.com in a "Foolish Waste of Time" – 09-Sep-14
"Baseless" complaint was a "foolish waste of time". Three related hair care products companies have been found guilty of reverse domain name hijacking after trying to steal the domain name Verb.com through a UDRP. Verb Products Inc., Verb Hair Products Canada Inc., and Moroccanoil Israel Ltd. filed the complaint with the assistance of law firm…
ICANN Will Conduct an Economic Study to Evaluate The Impact of The New gTLD Program – 09-Sep-14
The Internet Corporation for Assigned Names and Numbers ("ICANN") is seeking one or more provider(s) to conduct an economic study examining pricing trends and other competition indicators in the global domain name system (DNS) market. The economic study will capture…
UDRP Filed Against $19k Expired Domain Bespoke.com. Is It The Former Owner? – 09-Sep-14
Valuable domain name expired earlier this year and now faces UDRP. The domain name Bespoke.com expired in May. It went through the entire expiration cycle, making it one of the best domain names to fully expire this year. A bidder at DropCatch.com paid $18,805 to purchase the domain name. Now that buyer is being forced…
.भारत (.bharat) Will Soon Launch As The IDN Counterpart of The ccTLD .in – 09-Sep-14
Afilias.info did a blog post on .भारत (.Bharat), which means India in the Hindi language that was inaugurated on August 27 in New Delhi by Mr. Ravi Shankar Prasad, India's Minister of Law & Justice and Communications & Information Technology…
iPhone6.com Through iPhone28.com are Registered, and Apple Doesn't Own Them. – 09-Sep-14
People have registered every iPhone#.com possible up to iPhone28.com. Apple owned the domain name iPhone5.com when it announced the new device two years ago. It wasn't the original registrant, but Apple filed a UDRP to get the domain name ahead of launching the phone. The same can't be said for the iPhone 6, assuming that's…
Tennessee Guitar Company Moves Its Website to Guitars.com – 08-Sep-14
Company has owned the domain name since the 90s. Tennessee guitar company Gruhn Guitars has moved its website from Gruhn.com to the valuable domain name Guitars.com. This isn't a case of a company paying big bucks for a great domain — it's about a company finally getting around to leveraging an asset is has owned…
The Mayor of New York Declares The 1st .nyc Websites are Live – 08-Sep-14
Think of it as a virtual ribbon cutting ceremony as the Mayor of New York Bill de Blasio today announced that the first .NYC websites have gone live. The owners of these domain names, officially called ".NYC Founders," represent a diverse group of New Yorkers" "It's exciting to see New York City's official domain coming…
Is .London Killing The Value of .UK Domains? – 08-Sep-14
If you have been following NameJet.com over the past couple of weeks you couldn't help but notice the number of two letter .co.uk and .Uk that have been at auction. Two letter domain names are some of the most valuable Internet real estate space. In the past few weeks over 50 two letter .co.uk and…
Aborted Sedo Deal Blamed On Domain Theft in Interesting Soccer Domain Name Case – 08-Sep-14
Domain theft, a cancelled Sedo sale and Spain's national soccer league. Liga de Fútbol Profesional, the Spanish soccer league with 42 teams, has lost a UDRP over the domain name LaLiga.com. "La Liga" translates to the dictionary term "league", but the WIPO panelist who heard the case agreed that the term had acquired secondary meaning…
Dolly Parton to Be .country Pioneer – 08-Sep-14
Celebrated country music singer gets Dolly.country and other domains in pioneer program. .Club got 50 Cent, .Country gets Dolly Parton. The .country domain name, being launched by Minds + Machines in partnership with Uniregistry, announced today that Dolly Parton will be a member of its pioneer program. This means Parton gets a handful of .country…
Google Sued for Trademark Infringement Over Google Plus By Owned of Googabox.com – 07-Sep-14
Andre Rossouw filed a lawsuit against Google over its Google Plus service claiming it violates its own trademark for GOOGABOX. The Plaintiff's also own the the domain name GOOGABOX.com. The Plaintiff also sued what appears to be Google's attorney in this matter Eric Ball in one of the counts of the Complaint Here are the…
VeriSign's Top Line Performance To Be Masked By Growth In ccTLDs – 06-Sep-14
VeriSign is a provider of registry services for .com and .net domain names, with a market share of approximately 47% in 2013 in the Domain Name System market, according to our estimates. The company has a market capitalization of $7.15 billion and reported annual revenues of about $965 million last fiscal year. VeriSign competes with other domain registration service providers such as NeuStar and Afilias.
Namecheap Gets Nc.me & Giving Away Free .me Domains & Email to College Students – 06-Sep-14
Namecheap.com a top 10 domain name registrar, has just launched the "Namecheap for Education Program" through which it is giving away a free .Me domain name registration, 1 year of free email a premium About.me page, a 1 click Github page as well as scholarships to college students Bike for them to use on Campus…
Flippa Lowers Domain Catalog Fees From 15% to 10% With a $10 Minimum – 05-Sep-14
Last month Flippa introduced the domain catalog and became a full-blown domain name marketplace. Following a lot of feedback from Flippa sellers the sale success fee has been lowered to 10% commission with a $10 minimum. Other marketplaces are charging…
Clearwater Systems, Inc Guilty of Reverse Domain Name Hijacking Without Domain Holder Asking – 05-Sep-14
A one member UDRP panel has found that Clearwater Systems, Inc. of Akron, Ohio, represented by Walker & Jocke, is guilty of Reverse Domain Name Hijacking (RDNH) on the domain name clearwatersystems.net The decision is unusually because the domain holder, Glenn Johnson of Clearwater, Florida, / Clear Water Systems of Remington, Inc. of Remington, Indiana…
Escrow.com Adds Search Functionality – 04-Sep-14
Escrow.com, the popular online escrow service, has added a transaction search functionality. The new feature helps you search within all your transactions, open and closed. This is especially helpful when you have 10s of closed transactions and you want to…
---
This Week's Featured DomainSherpa Show
---
VIDEO: New Domain Marketplace with an Instant Community of 13 Million – With Matt Barrie and Jimmy Young

Last week Freelancer.com launched Freemarket.com, a domain name and website marketplace spun off from their $3.2 million acquisition of WarriorForum.com.

While some may think Freemarket.com is "just another" marketplace, what it offers is the community of 13 million potential buyers and sellers across all Freelancer.com properties.

I invited CEO Matt Barrie and Product Manager Jimmy Young here to share some information about the newly launched Freemarket.com marketplace and how investors can be make use of parent-website Freelancer.com to develop their prized domain name assets.
---
In Addition, Don't Miss…
---
DomainSherpa Discussion: i+Domain Death Knell?; 0 & o Domains; .London Confusion…

In this DomainSherpa Discussion:
• Happy birthday, Adam Dicker!
• Is Apple calling it quits on i+domains and what does it mean for investors?
• Reader question: 0 and o domain typos – is there value?
• Carlos Rojas from Registration.UNO spams and gets shut down by registry.
• Reader question: Worth responding to a $30 offer or just drop the domain?
• What happened on .London pre-registrations that weren't labeled premium?
• Reader question: Successive letters or drop one of the letters?
• And much more!
If you enjoyed this article, subscribe for updates (it's free)