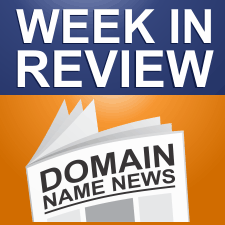 Every Friday, DomainSherpa.com provides you with a hand-curated, no-B.S., important domain name industry news.
In this summary, you will also find the latest tutorials and videos produced by DomainSherpa staff and contributors.
---
This Week's News in Review
---
Escrow.com Acquires Agreed.com Escrow Service
– 25-Sep-14
Escrow service that launched this year is gobbled up by largest online escrow company. For the past year, the number of online escrow companies targeting the domain industry has grown considerably. It's about the shrink by one. Escrow.com announced today that it has acquired Agreed.com from Thought Convergence. This is Thought Convergence's second divestiture in…
Top Level Design Wins .design Contention Set
– 25-Sep-14
Hotly contested top level domain name goes to Portland company. The .design top level domain name will be run, fittingly, by Top Level Design. Top Level Design beat out six other applicants in a private auction to win the domain. Given the number of applicants, I suspect the final price for the domain was near…
Mike Robertson Joins Directnic As Business Development Director
– 25-Sep-14
Australian who co-founded Domain Guardians to move to U.S. for role. DNC Holdings (DirectNic) announced today that it has hired Mike Robertson as Business Development Director. A familiar face (and Australian accent) at domain conferences, Robertson previously co-founded Domain Guardians. Domain Guardians started as a sort of estate planning system for domain name owners. It…
Trademark Submissions at TMCH are Not Slowing Down: 32,993 Marks So Far
– 25-Sep-14
So far 32,993 marks have been submitted to the Trademark Clearinghouse as of the 16th of September 2014. The number of marks was 31,866 on the 28th of July. So the Trademark Clearinghouse added 1,127 trademarks in these past 50 days…
Spamhaus Wins Spamhaus.com in UDRP, But It Won't Get The Domain Right Away
– 25-Sep-14
Domain name is part of Ondova portfolio tied up in courts. A UDRP panel has awarded anti-spam group The Spamhaus Project the domain name Spamhaus.com, but the group won't be able to use the domain any time soon. The domain name is registered to Ondova Limited Company and is part of a domain name portfolio…
LasVegasWeekly.com: "Why The .Vegas Launch is a Ridiculous Racket & a Waste of Money"
– 24-Sep-14
Lasvegasweekly.com just published a post entitled "Why The .Vegas Launch is a Ridiculous Racket" So as you can guess from the title LasVegasWeekly.com is not a fan of .Vegas It is probably as a scathing review of any new gTLD or the program in general that I have read from a non-domain industry publication. Its…
.Scot Gets 4,509 Domain Names Registrations On Day 1
– 24-Sep-14
.Scot, the New gTLD for Scotland, launched yesterday 23rd of September. As I don't have access to the .scot zone files I asked the .scot registry on Twitter how many .scot domains have been registered since yesterday. The answer was…
Idn ccTLD عراق From The Republic of Iraq Passes String Evaluation
– 24-Sep-14
ICANN announced the successful completion of String Evaluation on proposed IDN ccTLD string (xn--mgbtx2b عراق) for the Republic of Iraq. Iraq's latin ccTLD is .IQ. The IDN (Internationalized Domain Name) ccTLD Fast Track Process was approved by the ICANN Board…
Is Verisign's Plan for a Standards Group Part of Its Patent Play?
– 24-Sep-14
Company's CEO disclosed creating an industry group as part of monetizing its patent portfolio. Verisign recently announced plans to organize a group called Registration Operations Association (ROA) to discuss technical aspects of domain name registration. A three part blog series proposing the group, penned by Verisign Senior Director Scott Hollenbeck, focuses on Extensible Provisioning Protocol…
NEUSTAR Requests The Release of Country and Territory Names for .nEUstar
– 24-Sep-14
NEUSTAR requested from ICANN the release of all reserved country and territory names for .NEUSTAR. I really don't get how ICANN works sometimes. They first decided to reserve all country names for all New gTLDs and now they are thinking…
Minds + Machines' Numbers Show New TLD Auctions are Getting Out of Control
– 24-Sep-14
Highly contested new TLD auctions are likely ending well above $10 million. Minds + Machines put out a press release today about winning the .law and .vip domain names at auction, and the numbers in it provide hints about how much companies are paying to win private auctions for new TLDs. If my math is…
Frank Schilling's North Sound Names Registers 10,000 Domains in Uniregistry's .blackfriday
– 24-Sep-14
Earlier today we wrote that Frank Schilling's North Sound Names registered over 16,000 domain names yesterday under the new gTLD .Audio which is owned and operated by Frank Schilling's Uniregistry and talso registered 5,000 domain names in another Uniregistry new domain extension .HipHop. North Sound Names also registered 10,000 domain names in a third Uniregistry…
.Direct Launches Today Here are The More Interesting of The 250 + Registrations
– 24-Sep-14
.The new gTLD .Direct launches today into General Availability (GA) when domains can be registered on a first come, first serve basis. .Direct according to nTLDstats.com has over 250 registrations including Sunrise Period registrations that were opened to trademark holders and those who paid an additional fee to register domain names in the Early Access…
Frank Schilling's North Sound Names Registers 5,000 Domains in Uniregistry's .hiphop New gTLD
– 24-Sep-14
Earlier today we wrote that Frank Schilling's North Sound Names registered over 16,000 domain names under the new gTLD .Audio which is owned and operated by Frank Schilling's Uniregistry yesterday. North Sound Domains also registered 5,000 domain names in another Uniregistry new domain extension .HipHop yesterday. .Hiphop which launched earlier this month, had after its…
Frank Schilling's North Sound Names Registers 16,000 Domains in Uniregistry's .Audio New gTLD
– 24-Sep-14
It appears that Frank Schilling's North Sound Names registered over 16,000 domain names under the new gTLD .Audio which is owned and operated by Frank Schilling's Uniregistry yesterday according to Registered.Today .Audio which launched earlier this month, had after its first day of general availability, just 701 registrations and had around 1,100 registrations before yesterday…
Minds + Machines Report: £2.9MM Profit From gTLD Auctions, Has £20 Million Cash
– 24-Sep-14
Minds + Machines Group Limited announced its unaudited interim results for the 6 month period ended 30 June 2014. During the period, total sales in H1 2014 increased 4114% to £295,000 primarily as a result of our registrar business, which…
Uniregistry Wins .Auto; Donuts Wins .Memorial; Afilias Loses IDN .信息 Which May Mean Info
– 24-Sep-14
Uniregistry won the new gTLD private auction for .Auto beating out Donuts, long time domain name investor Jay Westerdal's Fegistry, and Dot Auto LLC, which is associated with the company that operates .Uno Donuts also won the new gTLD .Memorial beating Afilias and dotCOOL, which operates the new gTLD .Qpon. Publicly traded Rightside (NAME) won…
Is Verisign's .Net in Trouble?
– 24-Sep-14
The zone file for Verisign's .net gTLD has shrunk by almost 100,000 domains in the last few months. I've been tracking .com and .net's zone numbers since mid-March, shortly after the current wave of new gTLDs started going live, and while .com seems to be still growing strong, .net is definitely trending down. The bulk…
Minds + Machines Wins .Law & .Vip; Loses 5 Auctions & Pockets $6.2 Million
– 24-Sep-14
Minds + Machines Group Limited (AIM:MMX), announce today that it won the new gTLD auctions for the new domain name extensions .Law and .Vip and lost private auctions for .Design, .Flowers, .Group, .Realestate and .Video and pocketed approximately $6.2 million (£3.8 million). The net cash to the Minds + Machines includes the amounts…
Afilias Loses Chinese .Info As Seven More New gTLD Auctions Conclude
– 24-Sep-14
Today news has reached us via various channels that seven new gTLD contention sets have been settled, all is seems via private auction. Notably, Afilias has lost the opportunity to run the Chinese-script version of its 14-year-old .info TLD to Beijing Tele-info Network Technology Co, the only other applicant. The Beijing company's application says the…
M+M Turns Profit On The Back of gTLD Auctions
– 24-Sep-14
Minds + Machines posted an operating profit of almost £3 million ($4.9 million) for the first half of the year, almost entirely driven by the proceeds of losing new gTLD auctions. The registry record a profit to June 30 of £2.9 million on revenue of $68,000. The "profit on gTLD auctions" line item that permitted…
Report: 1,500 .SCOT Domain Registered in 1st 60 Seconds; Over 4k Registered in First Hour
– 23-Sep-14
More than 1,500 .Scot domain names were registered by members of the public within 60 seconds of the new gTLD launch and over 4,000 were registered in the first hour of the domain becoming available according to a report in thecourier.co.uk. Jesus.scot and Oor Wullie.scot, Braveheart.scot, the45percent.scot, Cocacola.scot and Facebook.scot. One customer registered 20 different…
.ooo Should Rename It's New gTLD to .lol
– 23-Sep-14
"Over the next 6-12 months we expect to get about 1-2 million domain registrations under .ooo". All I can say is: lol. Maybe they should rename their New gTLD from .ooo to .lol. They will probably get more than the…
.RICH & .ONL to Have Its Own Retail Registrar Site to Be Powered By Logicboxes
– 23-Sep-14
LogicBoxes is pleased to announce the partnership with I-Content Ltd., based out of Germany, to initiate the implementation of end-to-end Vertical Integration Solution for New gTLDs .RICH and .ONL. .RICH is a New gTLD extension that caters to a global community of high net worth individuals and the companies that…
.ooo Sales Targets are Batshit Crazy
– 23-Sep-14
New gTLD registry and e-commerce network Infibeam, which is taking its .ooo TLD to sunrise today, has been bandying around some truly wacky registration predictions in the Indian press today. The company's founder told one local paper, the The Hindu's BusinessLine, that .ooo will have volumes that dwarf .xyz and a literally impossible number of…
Sun City Casino Gambles On UDRP and Loses
– 23-Sep-14
A confusing set of circumstances, but panel rules it certainly isn't cybersquatting. Sun International Limited, operator of hotels and casinos in Africa and Latin America, has lost a UDRP for SunBet.com. The company failed to prove that the respondent, Sun Ventures Development Limited, lacked rights or legitimate interests in the domain name and didn't prove…
Sun City Casino Gambles On UDRP and Loses
– 23-Sep-14
A confusing set of circumstance, but panel rules it certainly isn't cybersquatting. Sun International Limited, operator of hotels and casinos in Africa and Latin America, has lost a UDRP for SunBet.com. The company failed to prove that the respondent, Sun Ventures Development Limited, lacked rights or legitimate interests in the domain name and didn't prove…
Next New gTLD Program Probably Coming in Late 2016 or 2017
– 23-Sep-14
ICANN published a draft Work Plan to describe the set of community reviews and activities underway and planned to support consideration of an additional application process for the next round of generic top-level domain (gTLD) names under the New gTLD…
Multiple Live gTLDs Will Be Auctioned in October
– 23-Sep-14
Exactly 11 months after the first new gTLDs were delegated to the DNS root, DI has learned that a batch of live gTLDs are heading to auction for the first time. There's now officially an aftermarket for top-level domains. "Multiple" delegated 2012-round new gTLDs will be auctioned off next month, with the exact date yet…
GoDaddy 15%+ .LONDON Domains Registered Outside of The UK; US & Germany are 8%
– 23-Sep-14
According to a press release from Godaddy over 15% of .LONDON domains that were registered through GoDaddy came from outside of the UK. 5.9% of all .London domains registered by Godaddy were registered by people in the United States and 1.9 percent were registered by people or businesses in Germany. Stefano Maruzzi, VP of GoDaddy…
Latest Domain Name Scam Spoofs ICANN, Worse Than Domain Renewal Scam
– 23-Sep-14
Scammer sends fake renewal notices with goal of getting your credit card information. ICANN may have shut down Domain Registry of America for now, but new scams pop up just about every day. Joseph Peterson sent one example to me today that I haven't seen before. He received an email with the subject line "something.com…
New TLD Rollout to Slow Down As Donuts Runs Low On Domains
– 23-Sep-14
Boxes of uncontested Donuts running low. The number of new top level domain names hitting the market each week is about to slow down. Every week since the beginning of February, Donuts has released at least one top level domain name. Most weeks it has released at least three domains. That's about to come to…
CentralNic: Early New TLD Demand Below Industry Expectations
– 23-Sep-14
Company says its registry operations are showing steady growth despite delays and low demand for new TLDs. CentralNic (AIM: CNIC) issued its interim financial report for the first half of 2014 today. The company, which is the backend registry operator for a number of top level domains, said it's realizing steady growth in the registry…
Comcast Users Report Name Collision Bugs
– 23-Sep-14
US cable ISP Comcast has become the latest company to experience problems caused by name collisions with new gTLDs. In this case the gTLD in question is .network, which Donuts had delegated at the end of August. Users of Comcast's Xfinity service have been complaining about various issues linked to collisions ever since. It turns…
Donuts Snatches Four New gTLDs at Auction, Beating Amazon to .Video
– 23-Sep-14
Donuts has emerged the victor from four new gTLD auctions this week, getting its hands on .money, .video, .sale and .legal. Notably, Uniregistry, Minds + Machines and Amazon have withdrawn from the .video race, leaving Donuts the winner. .video was one of the gTLDs Amazon had originally applied for as a "closed generic" that it…
CentralNic Issues Interim Results for 6 Months Ending June 30, 2014
– 22-Sep-14
CentralNic (AIM: CNIC), today announces its interim results for the six months ended 30 June 2014. Key Points: · CentralNic has seen steady growth in its wholesale ("Registry") business, against a background of delays in new Top-Level Domains (TLDs) and early demand levels across the industry falling short of industry expectations. · CentralNic has continued…
ICANN: Looks Like 2nd Round of New gTLD Won't Open for at Least 4 Years
– 22-Sep-14
ICANN released tonight a 27 page report entitled the "New gTLD Program Reviews and Assessments Draft Work Plan" (Draft Work Plan) which lays out the work required prior to initiating a subsequent application period for the New gTLD Program, taking into account the assessments anticipated in development of the Program." "As of this writing, 404…
Fight Over ICANN's $400,000 Hollywood Party
– 22-Sep-14
Corporate sponsors raised $250,000 to fund a $400,000 showbiz gala for ICANN 51 next month, but ICANN pulled the plug after deciding against making up the shortfall. Sources tell DI that the lavish shindig was set to take place at Fox Studios in Los Angeles on October 15, but that ICANN reneged on a commitment…
A Much Slower Week Ahead for New TLDs
– 22-Sep-14
A slower week, but still a lot of TLDs will hit the market. After an incredibly busy week with 16 new TLD launches last week, this week slows down quite a bit. Scotland didn't vote to break off from the United Kingdom, but it does launch its .scot domain name on Tuesday. So 'yes' voters…
CentralNic Invests in .tickets TLD Winner, Valuing It at $13.5 Million
– 22-Sep-14
Registry pumps money into .tickets auction victor. Domain name registry CentralNic (AIM: CNIC) has invested $1.62 million in Accent Media Ltd, which the latter used to help acquired the .Tickets TLD in a private auction. Accent Media Ltd beat Donuts, Famous Four Media, Tickets TLD LLC and Shubert Internet in the auction. CentralNic's investment will…
SeekingAlpha: Even After Its Stock Dropped 45% Last Week Marchex is Still Overvalued
– 22-Sep-14
SeekingAlpha.com just covered Marchex and noted even though shares were down 45% last week and is down over 66% since July since July its still overvalued. The post was written by Ariana Research: "On September 18th, 2014, Marchex Inc. (NASDAQ:MCHX) ("Marchex", "MCHX", or the "Company") released an 8K, which subsequently resulted in a decline in…
Accent Media Limited Win Private Auction for .Tickets Beating Donuts, Famous Four, 2 Others
– 22-Sep-14
According to a press release we received overnight, a British company, Accent Media Limited, won the private auction for the new gTLD .Tickets beating Donuts, Famous Four Media, Shubert Internet, Inc., and Afilias. According to the PR, "The company will offer domain names to approved organisations to provide safer online ticket sales with the intention…
Verisign Plans TLD Standards Group
– 22-Sep-14
Verisign is trying to form a new industry standards-setting association for domain name registries and registrars. To be called the Registration Operations AssociationTM (yes, according to its web site it is apparently already trademarked), Verisign wants potential members of the group to meet in October to figure out whether such an association is needed and…
Accent Wins .Tickets Auction After $1.6m CentralNic Investment
– 22-Sep-14
Accent Media, one of four applicants for .tickets, has won the new gTLD at auction after receiving a $1.62 million investment from CentralNic. As part of the deal, Accent has dumped Afilias as its back-end provider and will switch to CentralNic instead. Competing applicants Donuts, Famous Four Media, Shubert Internet and Tickets TLD are now…
Verisign Ranked #1 By Z-score Which Predicts Companies Heading Into Serious Financial Distress
– 21-Sep-14
USA Today.com, just covered something called The Altman Z-Score " a financial indicator that predicts when companies are careening toward serious financial distress, which the article says is commonly used by investment professionals. "The Z-Score is a single number that summarizes the financial strength of companies in five dimensions. " "The Z-Score examines companies by…
iOS 8 and iPhone 6 Work With New TLDs
– 20-Sep-14
New operating system (that comes pre-installed on iPhone 6) makes it easier to access websites using new top level domains. One of the big challenges with new top level domain names is getting them to work with various devices and software programs. This took a big leap forward on the mobile side with Apple's release…
General Nutrition Loses Bid to Grab GNC.asia; Domain Holder Represented By Zak Muscovitch
– 20-Sep-14
We don't cover to many .Asia UDRP's but this one caught our eye because the Complainant General Nutrition Investment Company owns and operates vitamin and supplement stores all over the United States simply know as GNC. The domain holder, The Web Group of Washington, D.C., Uwas represented by Zak Muscovitch of Toronto, Ontario, Canada. The…
90% Visitors Never Heard of New gTLDs
– 19-Sep-14
Sedo published a report on the dmexco 2014 Digital Marketing Exposition & Conference that was held in Cologne Germany. The conference had 32,000 visitors and Sedo along with representatives from Famous Four Media, Donuts, DotClub, NicAT, and Denic attended it…
Registry and Registrar Pricing Problems With .website, .host and .press
– 19-Sep-14
I had made a landrush pre-order for the domain video.press. After landrush had ended I checked to see if I got the domain only to see that my pre-order had disappeared from my account and that the domain was available…
Susan Lawrence Joins Minds + Machines
– 19-Sep-14
Former Oversee.net and Above employee to work for registry. Ron Jackson's job placement service has just placed a new candidate. Susan Lawrence, who has worked at several domain name companies, has joined Minds + Machines as Senior Director of Affiliate Marketing. Most people in the domain industry know Lawrence from when she worked at Oversee.net…
Purva.com Lost in UDRP After Winning Last Year: Brokers Email to TM Holder Changes Everything
– 19-Sep-14
A UDRP panel order the transfer of the domain name Purva.com to Puravankara Projects Limited after another UDRP panel almost one year to the date denied a UDRP. The ownership of the domain did not change from last year. Its a very long decision but an important one that I think all domainers should read,…
.com is Rocking
– 19-Sep-14
As someone who watches the numbers of domain name registrations across all TLD's everyday I have to say .Com is rocking and seems to be getting stronger by the day. Back on March 31, there were 113.2 Million .Com registered according to Verisign. Today 5 1/2 months later .com…
Amid Ukraine Crisis, Russia Scared ICANN Might Switch Off Its Domains
– 19-Sep-14
Russia is reportedly worried that the current wave of Western sanctions against it may wind up including ICANN turning off its domain names. According to a report in the local Vedomosti newspaper, the nation's Security Council is to meet Monday to discuss contingency plans for the possibility of being hit by internet-based sanctions. Part of…
Which Made More Money — .website, .press or .host?
– 19-Sep-14
Radix Registry launched its first three new gTLDs yesterday, and the first day's numbers make an interesting case study in how difficult it can be to judge the health of a TLD. Based on zone file numbers, .website was the clear winner. It had 6,340 names in its zone at the end of the day,…
---
This Week's Featured DomainSherpa Show
---
VIDEO: What Makes a Great Brandable Domain Name – With Margot Bushnaq

What is a brandable domain name and why is the average selling price between $2,000 and $4,000 on BrandBucket.com?

Founder Margot Bushnaq shares her knowledge about what makes a great brandable domain name and how – if you're a domain name investor – you can list them for sale on BrandBucket.com.
---
In Addition, Don't Miss…
---
Is Mike Mann a Robot?; Millions Spent on TLD Auctions by Amazon; .COM's Dominance…

In this DomainSherpa Discussion:
• Is Mike Mann a cybersquatter, a robot, neither, one or both?
• Millions are being spent on new TLD auctions, which ones are worth it?
• CentralNic, the registry operator, invests in another TLD, is it a good buy?
• Will Amazon.com be the marketing savior for all TLDs by winning .Buy?
• Igloo.com buys AfterMarket.com from Thought Convergence, or do they?
• Why .Com might still be a better investment, what does the real data show?
• What new TLDs are launching this week that the Sherpas like.
• And much more!
If you enjoyed this article, subscribe for updates (it's free)