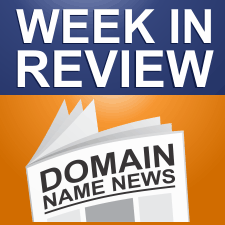 Every Friday, DomainSherpa.com provides you with a hand-curated, no-B.S., important domain name industry news.
In this summary, you will also find the latest tutorials and videos produced by DomainSherpa staff and contributors.
---
This Week's Featured DomainSherpa Show
---
VIDEO: One-word Domain Names Mean Big Gains from the Get-go – With Richard Kershaw

Owning the short, single-word, aspirational domain name Wish.co.uk allowed Richard Kernshaw and his business partner to "punch above their weight" – making connections, doing deals and selling more than $1 million in day experiences with a small team.

Recently, Kershaw acquired another domain name that will allow him to make big gains right from the get-go: Digital.com, which he purchased for $373,500 in public auction.

We catch up with this past Sherpa to find how his Wish.co.uk business has fared since his last interview in 2012, and to learn what he has planned for his new digital asset.
---
In Addition, Don't Miss…
---
HugeDomains Wins $25K Settlement; Chinese Own 80% of NN.com; Ammar Kubba's Dating Requirements…

In this DomainSherpa Discussion:
• HugeDomains loses a UDRP, fights back and gets a big settlement – how much?
• Chinese investors have snatched up 80% of two number .COMs – what's next?
• What's next for Ammar Kubba after selling AfterMarket and Agreed technologies?
• Toby Clements is still M.I.A., but his brother is bringing back DDN?
• Has Safeway given up on dot-brands, and will other corporations follow suit?
• Does anyone care about what TLDs are launching this week?
• Questions from the audience about moving new gTLDs, ___ForSale domains, valuing LLLL.NETs/.ORGs, the value of the .COM for a new gTLD?
• Frank T. Schilling registers 12,000 domains in his personal name?
• And much more!
---
This Week's News in Review
---
Analyst: New TLDs to Hit $500 Million in 3 Years – 02-Oct-14
Report forecasts strong opportunity for new top level domain applicants. B. Riley & Co analyst Sameet Sinha issued a report today estimating that new TLDs should go "from Zero to $500MM in Three Years". The report also initiates coverage of Rightside with a buy rating and a $15 price target. The stock currently trades for…
As Many As 5,000 .com's Taken Away By Sealed Court Order By Verisign Including Some Owned by Mike Berkens – 02-Oct-14
Overnight I received a notice that several domain names I owned were transferred by a sealed court from Verisign without notice and of course without the court order. The domain names just were transferred by Verisign to another domain and are now listed for sale at another marketplace. Another domainer sent me an identical notice…
Freenom Adds .GQ to Free African ccTLD Roster – 02-Oct-14
Freenom has struck a deal with registry for the once-dormant ccTLD for Equatorial Guinea to offer .gq domain names for free worldwide. The ccTLD is the latest from Africa to buy into the company's free domains model, after .cf (Central African Republic), .ml (Mali) and .ga (Gabon). The local registry for Equatorial Guinea is telecom…
Minds + Machines Says .law & .abogado (Spanish for Lawyer) Will Only Be for Lawyers – 02-Oct-14
Minds + Machines, which won the private auction for .Law a couple of weeks ago announced that .Law and .Abogado (Spanish for Lawyer, M+M was the only applicant for .Adogado) are expected to launch in early 2015. Both .Law and .Abogado will be restricted to licensed lawyers or law firms, and all initial applications and…
Donuts Aims for Million Domain Name Milestone This Month – 02-Oct-14
Customers have registered 960,000 second level domain names under Donuts' domain names. Donuts, the largest registry for new top level domain names, hopes to sell its millionth domain name registration this month. The company's latest newsletter pegs its total registrations at 960,000 across 147 top level domains. That's an average of about 6,500 per top…
.NZ Second-level Names Now Available – 02-Oct-14
The New Zealand Domain Name Commission has started making second-level domains under .nz available for the first time. Like .uk, which opened up the second level this year, .nz names have previously only been available at the third level, under .co.nz, .net.nz and over a dozen other extensions. But from this week, existing registrants will…
"Frustrated" Morocco Denies It Supported .tata gTLD – 02-Oct-14
The Moroccan government claims that it did not give its support to the .tata dot-brand gTLD, which was granted to Tata Group, the massive Indian conglomerate, in July. According to Boubker Seddik Badr, director of digital economy at Morocco's ministry of trade, .tata "did not receive any endorsement from any Moroccan authority". In a September…
Google Entering The Domain Business May Have Less of an Impact On Web.com – 01-Oct-14
David Hernandez wrote a piece on Seeking Alpha that Google entering the domain business may not be as bad as thought for competitor Web.com. Web.com owns Register.com and Network Solutions. The stock is down 37.7 % year to date. Here is the summary of the article: Summary Web.com's stock has declined 36.4% year to date…
OVH to Give Away 50,000 New gTLD Names for Free – 01-Oct-14
France-based registrar OVH is to make up to 50,000 domain names in its new gTLD .ovh available for free. According to its web site and a bulletin send to customers today, the regular price of £2.69 ($4.35) will be waived for the first year and renewal pricing will be discounted. The first 20,000 names registered…
Future Media Architects Transfers 100,000 Domains to Uniregistry – 01-Oct-14
Future Media Architects (FMA) is transfering over 100,000 domains names to the Cayman Islands based registrar Uniregistry. Uniregistry is a registrar owned by domain name investor Frank Schilling. Future Media Architects, Inc. (FMA) is owned by domainer Thunayan K AL-Ghanim…
.bayern Starts GA With Almost 20,000 Names – 01-Oct-14
Bayern Connect took its .bayern new gTLD into general availability yesterday and secured close to 20,000 registrations. This morning's zone file count shows that at least 19,121 domains were registered during .bayern's combined sunrise/landrush period, which ended a few weeks ago. GA kicked off at 1300 local time yesterday. There are no local presence requirements…
Frank T. Schilling Registers 12k+ New gTLD in Addition to The 75k Owned By North Sound Names – 01-Oct-14
We noted last week that North Sound Names a company owned and/or controlled by Frank Schilling, registered some 31,000 domain names in new gTLD's extensions owned by another Frank Schilling Company, Uniregistry. About 10,000 domain names were registered by North Sound Domains in .blackfriday; another 5,000 domain names under the new gTLD .Hiphop; and 16,000…
SimpleBank.com Lost in UDRP to Common Law Trademark Holder of The Word "Simple" – 01-Oct-14
Simple Finance Technology Corp ("Complainant"), just won control of the domain name SimpleBank.com which is owned by CDN Properties Incorporated. Simple alleged that it had a common law trademark to the term "Simple" however the case seemed to turn on that the domain name in question SimpleBank.com which was first registered in 2003 is the…
Donuts Exceeds 1 Million Domains (A 6,803 Domain Average for The 147 New gTLDs) – 01-Oct-14
Donuts released its latest newsletter and announced that it has brought 147 new gTLDs to the public, "offering more choice, specificity and meaningfulness to businesses and individuals worldwide". They also announced that they exceeded 1,000,000 registered domains this month…
GoDaddy CEO to Speak at Women in Computing Event – 01-Oct-14
CEO of company known for sexy commercials to speak on panel at women in computing conference. GoDaddy's CEO is speaking on the "Male Allies" panel at next week's Anita Borg Institute Grace Hopper Celebration of Women in Computing event. Let that soak in for a moment. Such a role for a GoDaddy CEO would not…
UDRP On Tasers.com is Dropped, As Domain Name is Now Owed By Tasers International – 01-Oct-14
                    A UDRP was filed on the domain name Tasers.com with WIPO, last month is showing as having been terminated. That means the Complainant of the UDRP, TASER International, Inc dropped the UDRP, however according to the whois record the domain name is now owned by…
TheHill.com: Post On 2016 Presidental Domain Names Doesn't Even Mention New gTLD's – 01-Oct-14
TheHill.com just published a post entitled "ElectHillary.com? RandPaul.com? Betting on 2016's hottest Web address" the artcile goes on to chat about "Election-year website squatters have dollar signs in their eyes, scooping up 2016-related domain names with the aim of cashing in on six-figure payouts — before any candidate has even thrown his or her hat…
Centr Report: 282.5 Million Domains in The World With 1.6% Growth – 01-Oct-14
As of August 2014 the total number of domains across all Top Level Domains (TLDs) stood at 282.5 million (including new gTLDs). This represents a growth of roughly 1.6% since May 2014 (4.5 million registrations). ccTLDs grew at the highest…
New Shorter .nz Domains Names Now Available for Registration – 30-Sep-14
The .nz registry has started offering shorter .nz (New Zealand) ccTLD domain names. From yesterday 1pm, 30 September 2014, 'second level' domains like the .co in '.co.nz' and the .org in '.org.nz' became optional. You'll be able to get .nz…
Telesign Corporation Guilty of Reverse Domain Name Hijacking As Esqwire.com Wins 11 in Row – 30-Sep-14
TeleSign Corporation, of California was just found guilty of Reverse Domain Name Hijacking (RDNH) on the domain name PhoneId.com which is owned by Vertical Axis Inc, which was represented as usual by Esqwire.com According to my records its the 11th win in row for Esqwire.com and the 5th finding of Reverse Domain Name Hijacking this…
Company Pays HugeDomains $25k to Resolve Lawsuit Stemming From UDRP – 30-Sep-14
Domain name owner that sued after losing UDRP settles for $25,000 (not including the domain). Companies that file long shot UDRPs with the hope of scoring a great domain name, take note. An Austin company has agreed to pay $25,000 to settle a lawsuit filed against it after it initiated a UDRP case. And the…
The Rick Schwartz Roast: Here is Your Chance to Get Your Material Into My Presentation – 30-Sep-14
As the TRAFFIC organizers announced today, there will be a once in a lifetime roast of Rick Schwartz at the TRAFFIC conference that will be held in Miami Beach next month. The idea for the roast came from Adam Dicker during last weeks DomainSherpa.com discussion, but it didn't take long for that idea to jump…
.deals Has 400+ Registrations; Launches Tomorrow; Here are The More Interesting Domains – 30-Sep-14
.Deals which launches into general availability tomorrow has over 400 registrations including Sunrise registrations by trademark holders and those who paid an extra fee to get early access to the domain name (EAP). I think its a good extension. Of course some of the better domains are reserved or on the ICANN collision list. So…
T.R.A.F.F.I.C. Will Have a "Rick Schwartz Roast" (Price Goes Up On Friday) – 30-Sep-14
The 10th anniversary T.R.A.F.F.I.C. show will feature the Opening Cocktail Party, the networking event that launched an industry back in 2004 to the Masquerade Ball and dinner to the Industry Awards Ceremony, special guest speakers and the "Rick Schwartz Roast"…
First .cymru and .wales Domains Go Live Today – 30-Sep-14
Today, the first .cymru and .wales websites will go live when Wales' First Minister and the National Assembly's Presiding Officer officially switch over the first tranche of websites to their new internet domains, marking a historic day in Wales' digital…
News Corp Acquires Publicly Traded Move.com for $950M – 30-Sep-14
News Corp has agreed to acquire Move, Inc. (NASDAQ:MOVE) "a leading online real estate business that brings consumers and Realtors® together to facilitate the sale and rental of real estate in the United States." "The Move Network of websites, which also includes Move.com, reaches approximately 35 million people per month, who spend an average of…
ICANN Issues Alert On The Latest Domain Name Renewal Phishing Scam – 30-Sep-14
Last week I wrote about the latest email scam that is targeting domain name owners. Domain name owners receive an email with their details from whois data and a domain name that may or may not be expiring. The scam uses…
Frank Schilling Has Sold $12 Million in Domain Names This Year – 29-Sep-14
Schilling says his domain aftermarket sales have hit $12 million for the year. Frank Schilling has sold $12 million worth of his own domain names this year, already surpassing his total from 2013. Schilling disclosed this number in an update to DomainNameSales.com (DNS) clients. He said his sales platform has been the engine behind his…
DomainNameSales.com: Integration With Uniregistry and New Documents.link – 29-Sep-14
DomainNameSales.com issued an announcement to inform users of upcoming changes between now and Q1 2015. Frank Schilling has had more than 12 million in sales up to now in 2014. With the completion of Uniregistry the development team has turned…
Huffington Post: "When Hackers Steal a Web Address, Few Owners Ever Get It Back" – 29-Sep-14
The Huffington Post did an article today called "When Hackers Steal A Web Address, Few Owners Ever Get It Back". The article mentions the theft of MLA.com and the popular blog DomainGang.com: Domain theft has been happening since the dawn…
Phishers Prefer Free ccTLDs to New gTLDs – 29-Sep-14
Domains in free and cheap ccTLDs are much more likely to host phishing attacks than new gTLDs. That's one of the conclusions of the latest report of the Anti-Phishing Working Group, which found that Freenom's re-purposed African ccTLDs were particularly risky. The first-half 2014 report found 22,679 "maliciously registered" domains used in phishing attacks. That's…
Berryhill: "We're Taking This to Court" As UDRP Rules Against Marchex's Generic Banco24horas.com – 29-Sep-14
Tecnologia Bancaria S.A. of São Paulo, Brazil, just was awarded the generic domain names banco24horas.com and banco24horas.net Banco is Spanish for the word Bank and of course, "24 horas" translated from spanish is "24 hours" so the domains transferred we're "24 hour bank" in .com and .net Marchex Sales Inc. which was represented by John…
Forbes: "How Will The New Dot.tickets Domain Impact The Way People Buy Tickets Online?" – 29-Sep-14
Forbes did an article called "How Will The New Dot.Tickets Domain Impact The Way People Buy Tickets Online?" Here are some main points from the article and my opinion at the bottom: The latest entrant into the gTLD universe is…
Safeway Pulls All Four New gTLD Apps – 28-Sep-14
Retail giant Safeway has removed itself from the new gTLD program entirely, last week withdrawing all four of its applications. The $139-billion-a-year company had applied for the dot-brands .safeway, .vons, .justforu and the generic .grocery, but all four bids are now showing as withdrawn. Now that Safeway has withdrawn, the only remaining applicant for .grocery…
ResellerClub Launches a Pre-registration Grabber for New gTLDs – 26-Sep-14
With several new gTLDs entering General Availability every week, domain registrar, ResellerClub has introduced a bunch of new features to help its clients focus specifically on reselling new gTLDs. The company recently launched a Pre-Registration grabber for all new gTLDs,…
Centr Domain Report: There are Over 282.5 Million Domain Registered As of August 1 – 26-Sep-14
CENTR's just published its quarterly publication covering worldwide domain name statistics. As of August 1, 2014 there are 282,525,140 domain name registered in the world. CENTR is the European ccTLD not for profit association dedicated to supporting the interest of country code TLD managers. The objectives of CENTR are to promote and participate in the…
UDRP Filed Against Bids.com, and It Might Be Interesting – 26-Sep-14
Dispute might be over business rather than cybersquatting. A UDRP was filed against the generic domain name Bids.com yesterday, and this domain has an interesting history that suggests the issue might be bigger than cybersquatting. The domain was previously owned by Bidz.com, a company that is selling off its assets through "a General Assignment for…
Norway to Rent or Sell Its .bv Domain to The Netherlands – 26-Sep-14
Norid is negotiating with the Dutch registry, SIDN, to possibly rent or sell the .bv top-level domain. Norid is in talks to offer the ccTLD .bv on the Dutch market, confirms CEO Hilde Thunem. Norid have been in dialogue with SIDN for…
Korean Registrar Suspended – 26-Sep-14
ICANN has suspended the accreditation of Korean registrar Dotname Korea over failures to comply with Whois accuracy rules. The company was told this week that it will lose the ability to sell names for three months. "No new registrations or inbound transfers will be accepted from 7 October 2014 through 5 January 2015," ICANN compliance…
Iraq to Get IDN ccTLD – 26-Sep-14
Iraq was this week granted the right to use a new Arabic-script country-code top-level domain. ICANN said the war-torn nation's request for عراق., which is Arabic for "Iraq", has passed the String Evaluation phase of the IDN ccTLD Fast Track program. Like .iq, the registry will be the government's Communications and Media Commission. Once delegated,…
Brewers Association Backs .beer – 26-Sep-14
Continuing its strategy of getting well-known anchor tenants involved in its new gTLD launches, Minds + Machines has recruited the Brewers Association to back its just-launched .beer. The BA represents over 2,300 independent breweries in the US, according to its web site. .beer hit general availability yesterday. Due to delays with ICANN's zone file publishing…
Escrow.com Acquires Agreed.com Escrow Service – 25-Sep-14
Escrow service that launched this year is gobbled up by largest online escrow company. For the past year, the number of online escrow companies targeting the domain industry has grown considerably. It's about the shrink by one. Escrow.com announced today that it has acquired Agreed.com from Thought Convergence. This is Thought Convergence's second divestiture in…
Top Level Design Wins .design Contention Set – 25-Sep-14
Hotly contested top level domain name goes to Portland company. The .design top level domain name will be run, fittingly, by Top Level Design. Top Level Design beat out six other applicants in a private auction to win the domain. Given the number of applicants, I suspect the final price for the domain was near…
Mike Robertson Joins Directnic As Business Development Director – 25-Sep-14
Australian who co-founded Domain Guardians to move to U.S. for role. DNC Holdings (DirectNic) announced today that it has hired Mike Robertson as Business Development Director. A familiar face (and Australian accent) at domain conferences, Robertson previously co-founded Domain Guardians. Domain Guardians started as a sort of estate planning system for domain name owners. It…
Trademark Submissions at TMCH are Not Slowing Down: 32,993 Marks So Far – 25-Sep-14
So far 32,993 marks have been submitted to the Trademark Clearinghouse as of the 16th of September 2014. The number of marks was 31,866 on the 28th of July. So the Trademark Clearinghouse added 1,127 trademarks in these past 50 days…
Spamhaus Wins Spamhaus.com in UDRP, But It Won't Get The Domain Right Away – 25-Sep-14
Domain name is part of Ondova portfolio tied up in courts. A UDRP panel has awarded anti-spam group The Spamhaus Project the domain name Spamhaus.com, but the group won't be able to use the domain any time soon. The domain name is registered to Ondova Limited Company and is part of a domain name portfolio…

If you enjoyed this article, subscribe for updates (it's free)