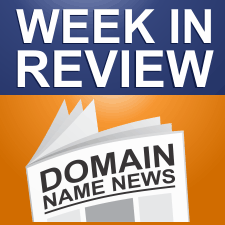 Every Friday, DomainSherpa.com provides you with a hand-curated, no-B.S., important domain name industry news.
In this summary, you will also find the latest tutorials and videos produced by DomainSherpa staff and contributors.
---
This Week's Featured DomainSherpa Show
---
DomainSherpa Review – Feb 9: Wi.com, Santa.com, Blood.com, Buying.com…

What do successful domain name investors think when they value domain names?

In this show:
• Andrew Rosener's portfolio is appraised including domains like Wi.com, Santa.com, Blood.com and VVV.com…
• Get your bids in soon for Buying.com, HydroSpa.com, Permits.org and Stereotype.com…
• Audience questions are answered
• Plus, much more!
---
This Week's News in Review
---
Texas Rangers Get Rangers.com for $375k, MLB Now Missing Just 3 Team Names
– 12-Feb-15
Major League Baseball adds one domain name to its collection, but three still elude it. DNJournal's weekly domain name sales list includes Major League Baseball's $375,000 purchase of Rangers.com, making it the 28th team name the league has acquired in .com. I've been watching MLB's team names for a while as they've slowly tried to…
Philly Bike Share Program Picks a Name Already Trademarked
– 12-Feb-15
In my local news it seems that the city of Philadelphia may be infringing on a trademark. The city is rolling out a bike share program and named it Indego, the only problem is a company in Cleveland has that name trademarked. A representative from the Cleveland company said they will look into whethere or…
Flippa Announces Flippa Escrow & Editors' Choice
– 11-Feb-15
Flippa announced today two updates which aim to make the Flippa experience safer and more secure (Flippa Escrow) and even faster to find the best opportunities to buy (Editors' Choice): 1. Flippa Escrow (it's FREE!) – every Flippa transaction is…
Jay Westerdal's Fegistry Beats Donuts & Famous Four to The New gTLD .Forum
– 11-Feb-15
Domain investor and the one of the creators of DomainTools.com, Jay Westerdal's company Fegistry, LLC just won the rights to the new gTLD .Forum beating Donuts & Famous Four. Fegistry won an ICANN Last Resort auction for the new gTLD .Realty ICANN auction results are public information, so we know that Fegistry paid $5.6 million…
Taylor Swift Registers ITaughtTaylorSwiftHowToGiveHead.com (No Joke)
– 11-Feb-15
Domain name registered at MarkMonitor today after guitar teacher domain name makes the news. New York Daily News reported yesterday about Taylor Swift going after her former guitar teacher, who registered the domain name ITaughtTaylorSwift.com. Her management company apparently sent him a demand letter, stating that the domain name includes her "famous Taylor Swift trademark"…
.Email Domain Name Owner Yoyo Sues Three Banks Over UDRP
– 11-Feb-15
YoYo.email asks UK court to reverse UDRP decision. YoYo.email has sued RBS Bank (Royal Bank of Scotland), Natwest Bank and Coutts & Co in the United Kingdom in an effort to overturn an adverse UDRP decision. YoYo registered about 4,000 .email domain names when they came out, almost all of them reflecting brand names. The…
Meet the Start-up in a Trademark War with the Washington Nationals, Chicago Cubs
– 11-Feb-15
Major League Baseball has opposed the green-and-white logo for WalletHub on grounds that it too closely resembles trademarks held by the Washington Nationals and Chicago Cubs.
Jeb Bush's Domain Name Drama
– 10-Feb-15
If Jeb Bush runs for president, he'll be starting behind the digital curve – about eight years behind, to be precise. The former Florida governor, who hasn't held elected office in almost a decade, missed the chance to purchase several domain names related to his name and presidential ambitions, giving their owners free reign to make political mischief on websites that potential Bush supporters might visit.
.Reise to Start at $400k in No-reserve Auction
– 10-Feb-15
Applicant Auction has revealed the starting price of the first live new gTLD to be auctioned off. Dotreise's .reise will have a minimum starting bid of $400,000 when it hits the block on February 27, the company revealed. There will be no reserve. It seems quite possible that the registry is barely covering its costs,…
Chehade Declines to Backtrack On Domain "Hogging" Comments
– 09-Feb-15
ICANN CEO Fadi Chehade responded yesterday to anger from domain investors over recent comments in which he talked about "hogging" domain names and implied a link to cybersquatting. But he did not, at least as far as I understood his explanation, backtrack on his original remarks. Chehade was cheekily asked his current thoughts on domain…
Architelos Reports New gTLD's Have 1/4 of The Level of Abuse Found in Architelos Extensions, But…
– 09-Feb-15
Architelos.com, a issued today a report on the state of domain name abuse in new generic top-level domains (gTLDs) space in 2014, the first full year when many new gTLDs were launched and operated. This report focuses on the detection of domain abuse (spam, phishing, malware) as monitored by the Architelos NameSentrySM service,…
Web.com Strikes Deal With Investors, Rightside Extends Deal With Namecheap
– 09-Feb-15
Web.com and Rightside reveal deals. Here's some news about two publicly traded domain name companies. Web.com has struck a deal with Okumus Fund Management, which owns about 15% of the company's shares, to add two new members to the board of directors. John Giuliani, the former CEO of Conversant and Rick Rudman, the former CEO…
Figaro.club Saved in UDRP Against Societe Du Figaro, Which Publishes a Daily Newspaper
– 09-Feb-15
A one member World Intellectual Property Organization (WIPO) panel of Christopher J. Pibus has denied the attempt of the Societe du Figaro S.A. of Paris, France, to grab the domain name figaro.club The domain name is owned by Cognac Inc., Juan Hervada of Florida. It's an interesting case because the term "Figaro" is heavily trademarked…
New TLDs This Week: .LGBT and Two Inexpensive Domains
– 09-Feb-15
LGBT will be the most talked about, but don't overlook these others. Domain Names are sure to get a lot of press this week as .LGBT "comes out" on Tuesday. Although many of the target buyers are still miffed over the current status of .gay, .LGBT offers them the opportunity to get a domain name…
Anger As Governments Delay Two-letter Domains
– 08-Feb-15
ICANN has heard an angry response from gTLD registries after delaying the release of two-character domains in new gTLDs, apparently at the whim of a small number of governments. ICANN has yet to approve any of the over 350 requests for the release of two-letter domains filed by registries under a process approved by its…
Web.com Largest Shareholder Could Be Activist & Shake Up The Board
– 08-Feb-15
According to TheFly.com FBR Capital says Okumus Fund Management, Web.com's (WWWW) largest shareholder, could potentially take a more activist stance going forward. "FBR added that it would not be surprised if announcements were made soon, potentially including a change in the board composition, a review of the company's operations, accelerating share buyback activity, or the…
Overworked ICANN Community "At Breaking Point", Chehade Warns
– 08-Feb-15
The volunteers that do the bulk of the policy-development work at ICANN are are suffering from "burnout" and are at "breaking point", CEO Fadi Chehade said during the opening ceremony of the ICANN 52 public meeting in Singapore today. "This community — we're hearing this from many of your leaders — is reaching a bit…
ICA Responds to ICANN CEO Fadi Chehadé's "Hogging" Remarks
– 06-Feb-15
ICANN boss made questionable comments in Davos last month. Internet Commerce Association has sent a letter (pdf) to ICANN CEO Fadi Chehadé, following remarks Chehadé made at the World Economic Forum's annual meeting in Davos. In a video interview with Huffington Post, Chehadé said: The reality is, the more there are names, the less people…
Web Design Company Sues GoDaddy Over "It's Go Time" Slogan
– 06-Feb-15
Company says it was using the slogan first. A small web development company is suing GoDaddy over its "It's Go Time" slogan, arguing that it started using the moniker well before GoDaddy adopted it. Plaintiff The Easy Life, LLC runs GoWeb1. The company says it is actually a reseller of GoDaddy's domain name services. It…
2-factor Authentication Now Available to All .UK Domain Registrants
– 06-Feb-15
Nominet has been investing significantly to help all .uk owners protect their domains. Following a successful launch to registrars last October, from today, registrants can opt to use two-factor authentication access to Nominet's Online Services. This is a two-step verification…
If you enjoyed this article, subscribe for updates (it's free)