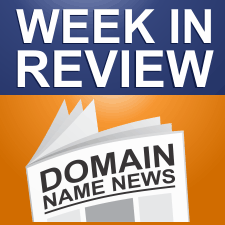 Every Friday, DomainSherpa.com provides you with a hand-curated, no-B.S., important domain name industry news.
In this summary, you will also find the latest tutorials and videos produced by DomainSherpa staff and contributors.
---
This Week's Featured DomainSherpa Show
---
DomainSherpa Review – Feb 23: Witchcraft.com, VoiceOverIP.com, Coleen.com…

What do successful domain name investors think when they value domain names?

In this show:
• Adam Dicker's portfolio is appraised including domains like Planets.com, Witchcraft.com, VoiceOverIP.com and Canadians.com…
• Get your bids in soon for 6474.com, Lethargy.com, Coleen.com and GVY.com…
• Audience questions are answered
• Plus, much more!
---
In Addition, Don't Miss…
---
Verisign's Afraid of XYZ; $20MM for .Blog; 55% New gTLD Renewals; NamesCon for $199…

In this DomainSherpa Discussion:
• Verisign sues .XYZ and Negari for false advertising
• Verisign also ramps up their marketing of .COM
• The .Blog auction was settled for an estimated $20 million
• .Shabaka preliminary renewals coming in a 55%
• NamesCon.Vegas ridiculously low registration cost of $199 (for 2 days)
• Reader question: are new gTLDs still worth investing in?
• And much more!
---
This Week's News in Review
---
Jennifer Wolfe Joins The DomainDiction.com Board
– 26-Feb-15
According to a press release we just received DomainDiction, a PR and marketing agency dedicated to the domain industry, announced that Jennifer Wolfe, "the world's leading expert on TLDs for brands", will be joining the DomainDiction board of directors. " As a valuable new addition Jennifer will provide vital strategic guidance and experience with the…
Frank Schilling Defends DBAT.com in UDRP
– 26-Feb-15
Owner of .net domain name filed cybersquatting complaint. Baseball equipment company DBAT has lost a UDRP it filed against Frank Schilling for the domain name DBAT.com. The baseball company uses the DBAT.NET domain name. According to the decision (embedded below), DBAT originally threatened Shilling with a UDRP in 2009. It then tried to acquire the…
Google: Make Your Website Mobile Friendly By April 21…or Suffer
– 26-Feb-15
Google says major mobile search changes are coming. Unless you want to lose search traffic, you need to make your site mobile friendly before April 21. Google announced today that it will place more weight on how mobile-friendly a website is when users search from a mobile device starting April 21. The company says this…
Google Pays $25 Million for .App Top Level Domain
– 26-Feb-15
Google pays dearly for rights to control .App domain name. Google has won the rights to operate the .App top level domain name after paying what may be a record-breaking price for a top level domain name. 13 companies applied to run the .app domain name, and 12 of them were still in the running…
Interesting: Minds + Machines Patent App for Using Domain Names As Currency
– 26-Feb-15
Patent application describes a novel way to use domain names as a currency. So far, we've seen some innovation in how new top level domain names are distributed and sold, but not much innovation in how they're actually used. Minds + Machines has an idea that certainly seems innovative: using domain names as a currency…
16 Year Old Domain Alessandro.com Saved in UDRP Owned By a Guy Named Alessandro
– 26-Feb-15
Alessandro International GmbH of Düsseldorf, Germany, just lost its bid to grab the domain name Alessandro.com from a guy named Alessandro In this case Alessandro Gualandi. The one member panel of Pablo A. Palazzi however refused to find reverse domain name hijacking which I thought was appropriate under the circumstances Here are the highlights: "Complainant…
400 .NYC Neighborhood Domain Names Up for Grabs By Community Groups
– 26-Feb-15
The City of New York has reserved roughly 400 neighborhood names for use by community groups to develop new online hubs for civic engagement, online organizing and information-sharing. Neighborhood names are now available and will be licensed to community groups…
Melbourne IT Acquires Uber Global for Over $12 Million: Australian Cloud Services Co & Domain Registrar
– 26-Feb-15
Melbourne IT agreed to acquire the third largest Australian based cloud services provider Uber Global for $15.5 million AU (approximately $12.2 million USD) which also owns a ICANN Accredited domain name registrar. The deal, is expected to be complete by April 30, 2015 Melbourne IT reported the acquisition along with its 2014 financial results yesterday…
Encira Becomes 1st Registrar for .Bank & Teams Up With The ICBA
– 25-Feb-15
According to a press release just out, EnCira.com is the first approved ICANN-accredited registrar for the new gTLD .BANK fTLD Registry Services LLC is the operator of the .BANK top-level domain. The Independent Community Bankers of America® (ICBA) announced that they will be working together with and EnCirca to help community banks understand and register…
.co.com Hits 1 Year Anniversary & 10k Registrations: It Would Be 83rd Most Registered New gTLD
– 25-Feb-15
.co.com announced today that it has hit its one year anniversary since launching and has registered over 10,000 domain names. You can read the official post here. The company wrote in part that its 10,000 registrations are "more than most ICANN new gTLDs – and demand is accelerating" So while co.com is not a new…
ICANN Ditches Plan to Give Governments More Power
– 25-Feb-15
ICANN has quietly abandoned a plan to make it harder for its board of directors to go against the wishes of national governments. A proposal to make a board two-thirds super-majority vote a requirement for overruling advice provided by the Governmental Advisory Committee is now "off the table", ICANN CEO Fadi Chehade told a US…
.Science Gets Almost 14,000 (Mostly Free) Registrations
– 25-Feb-15
Yesterday we told you that .Science could be registered for free on AlpNames.com, wound up its first day of general availability with almost 14,000 registrations. .Science only had 13 domain names registered in Sunrise by trademark holders and wound up their first day with 13,397. Not surprisingly almost 94% of all .Science domain names were…
Why You Can't Register Emojis in gTLDs
– 25-Feb-15
The popular "emoji" smiley faces are banned as gTLD domain names for technical reasons, according to ICANN. Emojis are a form of emoticon that originated on Japanese mobile networks but are now used by 12-year-old girls worldwide due to their support on Android and iPhone operating systems. It emerged last week that Coca-Cola has registered…
GoDaddy Releases Earnings, Picks Gddy Ticker
– 24-Feb-15
Domain name registrar gets one step closer to IPO. GoDaddy filed an amended S-1 statement with the SEC today that revealed fourth quarter and full year 2014 financials, as well as the company's planned NYSE stock ticker GDDY. Fourth quarter revenue at the company grew to $371.7 million, up from $356.9 million in the third…
.BIZ Domains Get a Plug From The Big Bang Theory: Bazinga! (Video)
– 24-Feb-15
Neustar must be delighted. .Biz got a plug last week from one of the top rated tv shows in the world: The Big Bang Theory. Neustar is the .biz registry. Even if you are not watching the show you must…
.Science Soars to 10,000 Registrations in Three Hours
– 24-Feb-15
Famous Four's latest launch is off to a fast start. Famous Four Media launched the .Science top level domain name this morning, and registration activity has been brisk so far. At roughly three hours after launch, 9,680 .science domain names have been registered. The company expects the number to top 10,000 within the next half…
.Cub Offering Free Domains & $10k in Prizes at Launch Hackathon in San Francisco
– 24-Feb-15
.Club announced today that they will be is awarding $10,000 in prizes to an entrant of this year's LAUNCH Hackathon taking place February 27- March 1, 2015 in San Francisco. .CLUB is offering every LAUNCH Hackathon participant a free .CLUB domain name from GoDaddy, and any teams that choose to use a .CLUB domain name…
Oh My, Verisign is Actually Scared of New Top Level Domains!
– 24-Feb-15
Company sues .XYZ and claims its marketing is hurting .com. If you listen to any of Verisign's quarterly investor calls, you'll often hear analysts asking what new TLDs are doing to .com. Well, new TLDs are creating confusion, the company says. That confusion isn't really hurting .com. Maybe .net gets caught up in the confusion,…
Minds + Machines Reports Numbers, Including $36m From Auctions
– 24-Feb-15
Big 2014 numbers from losing auctions, but domain registration revenue starting to grow. Minds + Machines released some preliminary numbers for 2014 today. It can be summarized as: it pulled in a lot of cash from losing auctions, and registrations of its domains picked toward the end of the year as it released more of…
Verisign Sues .XYZ and Negari for "False Advertising"
– 24-Feb-15
Handbags at dawn! Verisign, the $7.5 billion .com domain gorilla, has sued upstart XYZ.com and CEO Daniel Negari for disparaging .com and allegedly misrepresenting how well .xyz is doing. It's the biggest legacy gTLD versus the biggest (allegedly) new gTLD. The lawsuit focuses on some registrars' habit of giving .xyz names to registrants of .com…
UDRP Filed Again The Domain Name Major.com Bought for €48,000.00 in 2010
– 23-Feb-15
Major Wire Industries Limited has filed a UDRP on the domain name Major.com. The domain name Major.com is owned by DigitalOne AG and seems to have bought the domain using Sedo, in November 2010 for € 48,000.00 EUR. It appear according to Screenshots.com, the domain was parked until November 2011. The domain resolves…
Expire.com Launches As Dutch Auction for Domain Names
– 23-Feb-15
Domain name prices start at $500 and drop from there. The team behind HugeDomains, DropCatch.com and NameBright launched a new service called Expire.com today. It has nothing to do with expired domains, however. The name refers to domain name buying opportunities that are about to "expire" (i.e. end). Expire.com runs dutch auctions, a model that…
New Go Daddy TV Ad: "The Resort" With Jon Lovitz (Video)
– 23-Feb-15
After the superbowl fiasco is was only a matter of time before Go Daddy produced a new tv ad. This new ad is a big improvement and I really love that Jon Lovitz is in it…
Domain Holdings Sells $8.1 Million of Domain Names in Q4
– 23-Feb-15
Company brokered over $30 million worth of domain names last year. Domain Holdings reported today that it sold $8.1 million worth of domain names last quarter, bringing its 2014 tally to $31.0 million. The fourth quarter number was down slightly from a strong Q2 and Q3 ($9.9M and $9.6M, respectively) but still strong compared to…
CargoWiz.com Registered 2 Years Before Trademark Saved in UDRP
– 23-Feb-15
Brian Rayle of Apollo Beach, Florida, who was self-represented lost his attempt to grab the domain name CargoWiz.com which is owned by Portmedia Holdings Ltd of Hong Kong, China, represented by ESQwire.com P.C., USA. The three member UDRP panel of Tony Willoughby, R. Eric Gaum and The Hon Neil Brown Q.C. found that although the…
Namescon Sets Dates and Early Bird Special of $199 for 2016 Show
– 23-Feb-15
NamesCon sets dates for 2016 and offer $199 tickets. It seems like just last month that the domain name industry converged on Las Vegas for NamesCon 2015. Oh yeah, it was last month. Yet NamesCon has already announced dates for its 2016 show, which will take place January 10-13 in Las Vegas. Tickets are 80%…
Fast Company Rips .Green Calling It "An Idea Whose Time Has Passed"
– 23-Feb-15
Over the years I have read a ton of stories on new gTLD program and certainly some particular new gTLD's, but few have gone as far as FastCompany just published on the new gTLD .Green in a story entitled: "Why The New .Green Domain Name Is An Idea Thankfully Past Its Time" "The problem is…
ICANN CEO Chehade to Face Congressional Grilling This Week
– 23-Feb-15
ICANN CEO Fadi Chehade is heading to Washington DC this week to defend plans to decouple the organization from formal US oversight in front of a potentially hostile committee of Congresspeople. The Senate Committee on Commerce, Science, and Transportation will meet this Wednesday at 1000 local time to grill Chehade and others on the plan…
Highlights From Rightside Q4 Investor Call
– 19-Feb-15
Domain name company Rightside (NASDAQ: NAME) reported results today. Rightside reported fourth quarter and full year financials for 2014 after the bell today. The company had earnings of $1.5M for Q4, and adjusted EBITDA of $0.6M. For the year it turned in a net loss of ($1.9M) and adjusted EBITDA of ($3.1M). I just listened…
European Start Up Accelerator Reveals Latest Startups and a Lot of Them Use The .io Extension
– 19-Feb-15
Tech Crunch did a story on Entrepreneur First which is a European accelerator for start-ups along the lines of the popular Y Combinator. Entrepreneur First is the best place for Europe's top technical individuals to meet and build world-changing startups in London. We select purely on the basis of technical talent, so you can apply…
Rightside Reports 4Q Revenue Up 13.5%: Makes Almost $8 Million On Losing New gTLD Apps
– 19-Feb-15
Rightside reported its earnings for the 4th Quarter today and full year ended December 31, 2014 after the market closed. Domain Name Services Revenue Increases 16% Year-over-Year 4Q Total Revenue Increases 13.5% Year-over-Year Domain name services revenue for the three months ended December 31, 2014 increased 16% to $43.2 million compared to $37.2 million for…
gTLD Food Truck Coming to Austin During SXSW
– 19-Feb-15
Sedo to promote top level domain name choices during SXSW. Sedo is bringing its "gTLD frozen yogurt" marketing idea to Austin next month during the SXSW conference. The company partnered with registries for a similar program during dmexco in Cologne last September. Sedo served frozen yogurt with toppings, and the toppings were all named after…
L'oréal Wins New gTLD .Beauty Beating Donuts & Minds + Machines/Adding to Its Huge Vertical
– 19-Feb-15
L'Oréal has won the new gTLD .Beauty beating Donuts and Minds + Machines. We reported earlier today that L'Oréal also won the rights to operate .Hair L'Oréal was also the sole applicant for .skin and .makeup so L'Oréal has basically cornered the new gTLD market for that vertical. Interestingly the company withdrew its .Brand application…
Rightside Buys .News Domain Name Extension
– 19-Feb-15
Rightside has bought the .NEWS domain name extension, to be released later this year. "The .NEWS extension will offer media outlets, journalists, radio and television personalities, and online news aggregators the opportunity to distinguish themselves with short, relevant, and memorable…
2 More New gTLD's Settled; Amazon Loses .Box; L'oréal Wins .hair
– 19-Feb-15
Two more new gTLD's that were scheduled to go to the ICANN Last Resort Auction next week have been settled by privately. Amazon has withdrawn its application for .Box leaving NS1 Limited of Hong Kong who is run by the same principal of .Asia, Edmon Chung as the winner. It seems .Box see's itself as…
If you enjoyed this article, subscribe for updates (it's free)