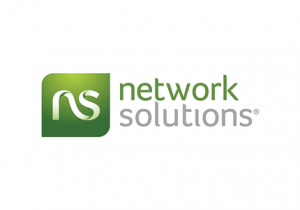 A fellow Seattle Tech Startup subscriber recently posted her thoughts about a domain name that was taken before she could reserve it. In short, she checked the availability of a domain name at Network Solutions on one day and it was available for registration, but then returned a subsequent day only to find it reserved by someone else.
Any person would find this frustrating, but I think this is no more an example of domain name front running than Bing was stealing Google's results and using them to improve their own search engine results. Here's why.
There are three main reasons why I think this is not domain name front running by Network Solutions.
---
1. Network Solutions has been caught with their hand in the cookie jar before.
---
Network Solutions was in fact reserving domain names that were checked for availability, but – supposedly – only by customers and only for the benefit of those customers. In a 2008 statement, Jonathon Nevett, Vice President of Policy at Network Solutions, offered the following in response to the news break:
I'd like to clarify what we are doing. In response to customer concerns about Domain Name Front Running (domains being registered by someone else just after they have conducted a domain name search), we have implemented a security measure to protect our customers. The measure will kick in when a customer searches for an available domain name at our website, but decides not to purchase the name immediately after conducting the search.

After the search ends, we will put the domain name on reserve. During this reservation period, the name is not active and we do not monetize the traffic on these domains. If a customer searches for the domain again during the next 4 days at networksolutions.com, the domain will be available to register. If the domain name is not purchased within 4 days, it will be released back to the registry and will be generally available for registration.

This protection measure provides our customers the opportunity to register domains they have previously searched without the fear that the name will be already taken through Front Running.

You are correct that we are trying to take an arrow out of the quiver of the tasters. As you know, domain tasters are the largest Front Runners. Due to no fault of registrars, Front Runners purchase search data from Internet Service Providers and/or registries and then taste those names. Some folks may not agree with our approach, but we are trying to prevent this malicious activity from impacting our customers.
While I personally consider the domain name industry to still be in it's infancy and there are many examples of "hacker mentality" being used throughout the industry, I do not believe that Network Solutions would put themselves in a position that would tarnish their image in the industry again.
---
2. Thousands of domain names are registered every hour of every day.
---
In his remarks to the 700+ attendees at
DomainFest
this week in Santa Monica,
Go Daddy
CEO and Founder Bob Parsons told us that every second a domain name is registered or transfered at his registrar. Given that Go Daddy is the largest registrar in the world — but there are hundreds of registrars around the world — it's not hard to believe that the number of domain names registered every second may even be a magnitude or two higher.
If there are, say, 3 domain names registered every second, the probability that someone else had a similarly brilliant idea for the domain name and registered it becomes more plausible.
Another example is my my father-in-law. He did a search for a four letter domain name a year ago and found it available, only to find it reserved about a month ago when he went to go reserve it. Every single 3-letter domain name has been reserved for quite some time, and it's not hard to believe that domainers and domain name investors have turned their sites on all four letter domain names for acquisition and investment purposes. There are opportunities in domain names and money to be made with no deficit of people trying.
---
3. It is possible for people to see what domain names are reserved daily.
---
Verisign
is the
registry
that operates the .com
TLD
for
ICANN
.
Registrars
like
Go Daddy
or
Network Solutions
sell domain names and then report sales to Verisign on a daily basis.
It is possible for you to sign up for an account with Verisign and download an entire list of .com domain names that are registered daily.
The Verisign TLD Zone File Access Program gives participants FTP access to the TLD Zone Files for the .com, .net, and .name top-level domains (TLDs). Each file contains the active domain names in that particular TLD and is updated daily.
There is a site that allows you to easily search this zone file: addeddomains.com. Doing so, you can type in a word like "seattle" to find all of the domain names registered last week containing that word. It's a great way to find up-and-coming businesses that have yet to register as a business, since usually a preliminary step to incorporating is selecting a company name and domain name. Alternatively, if you're in a certain space — like cloud computing — you could search for the word "cloud" to see what others have pending in that area.
So I submit that it is possible for the many hundreds of thousands of domainers to search the registry and find similar domain names to the one you wanted to register. By analyzing the gigabytes of the Verisign TLD Zone File, you can see domain name trends, keyword magnitudes and the velocity of categories/industries to make intelligent domain name purchases where you think domain name buyers are heading in the future.
Does it suck that Kate Walling had her domain name reserved just prior to when she wanted to reserve it? You bet it does. But there are many possible reasons that a domain name may have been reserved out from under her, just like there are many reasons why Bing was using the data from Google results. Not everything is how it may appear at the outset.
What do you think? Do these reasons convince you that Network Solutions was not domain name front running? Could it have been Kate Walling's Internet Service Provider, search engine provider or someone else in the supply chain of the web? Let me know in the comments, please.
---
I've reached out to Network Solutions for comment and will update this article at that time.
---
P.S. I hate to even promote the addeddomains.com website because the developer, Robert Hunt, blew off a scheduled interview with me and then refused to return my emails to try to reschedule. If you know Robert, give him grief and tell him I'll forgive and forget if he allows me to interview him about his website.
P.P.S. Yes, that's me with Dr. Bob Parsons of Go Daddy fame. What a rush to take a picture with a man who failed 5th grade and then went on to sell one company to Intuit for $64 million and build another company from scratch to a valuation of $5 billion. And, no, I won't be in the Go Daddy commercial during the SuperBowl this Sunday.
If you enjoyed this article, subscribe for updates (it's free)