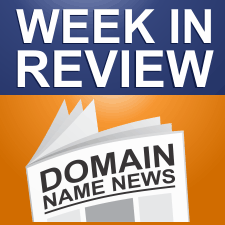 Every Friday, DomainSherpa.com provides you with a hand-curated, no-B.S., important domain name industry news.
In this summary, you will also find the latest tutorials and videos produced by DomainSherpa staff and contributors.
---
This Week's Featured DomainSherpa Show
---
DomainSherpa Review – Mar 9: Trunk.com, Toolchest.com, RefuseToQuit.com, Punches.com…

What do successful domain name investors think when they value domain names?

In this show:
• Shane Cultra's portfolio is appraised including domains like Trunk.com, Toolchest.com, Surfboard.net and RefuseToQuit.com…
• Get your bids in soon for 7147.com, Punches.com, Seductions.com and Undiet.com…
• Audience questions are answered
• Plus, much more!
---
In Addition, Don't Miss…
---
Industry Sentiment; How to Stop Domain Theft; .Sucks Sucks; UDRP Issues…

In this DomainSherpa Discussion:
• The domain industry sentiment summarized in DomainNameWire.com's annual survey
• Domain name theft is on the rise – here's what you can do to stop it today
• .Sucks releases premium pricing of up to $2,499 for trademark holders – is it extortion?
• Dissenting panelist in UDRP case is completely off-base – what to do about it?
• Reader question: How to find renewal pricing on premium gTLDs?
• And much more!
---
This Week's News in Review
---
Cybercriminals Are Misappropriating Businesses' Web Addresses
– 12-Mar-15
Cybercriminals targeting businesses are stealing more than customer passwords and credit-card numbers these days. Some are misappropriating the very Web addresses—or domain names—of the businesses themselves.
Verisign Report: There are Now 288 Million Registered Domains As of December 31
– 12-Mar-15
VeriSign, Inc. (NASDAQ: VRSN), today announced that 4 million domain names were added to the Internet in the fourth quarter of 2014, bringing the total number of registered domain names to 288 million worldwide across all top-level domains (TLDs) as of Dec. 31, 2014 in the domain industry report. The increase of four million domain…
Is The Trademark Clearinghouse Causing New gTLDs to Lose 6x The Number of Registrations?
– 12-Mar-15
Phil Corwin of the Internet Commerce Association (ICA), just published a very interesting story on how the trademark clearinghouse (TMCH) program maybe negatively effecting the numbers of new gTLD's registrations to a factor of 6X. Its a great read and I think Phil maybe on to something. As an unintended consequence of trying to protection…
Survey: .club and .web Domain Names are Favorites
– 12-Mar-15
.Club is In Da Club. .Club is a favorite new top level domain name, according to this year's Domain Name Wire Survey. The survey asked which top new level domain name was the respondent's favorite, as well as which TLD they thought would get the most domain name registrations. .Club was the runaway answer to…
Google Mobile Deadline Approaching, But You Don't Want to Use .mobi
– 12-Mar-15
Responsive design, not a separate website, is key to going mobile. On April 21, Google's search rankings will undergo a "significant" change on mobile devices. Websites that are mobile friendly will get a big leg up on those that aren't. The .Mobi domain name wants to take advantage of this, and tweeted this today: Major…
Wall Street Journal Covers Domain Name Theft
– 12-Mar-15
Article shines light on growing problem for businesses. Domain name theft is getting mainstream exposure today thanks to a Wall Street Journal article. The article focuses on the recent theft of ShadesDaddy.com, but also discusses other companies that have fallen victim to domain name theft. It also quotes the ICA's Phil Corwin and attorneys Enrico…
Nominet to Give Nod to .UK Privacy Services
– 12-Mar-15
Nominet plans to start accrediting proxy/privacy services in .uk domain names, and to make it easier to opt-out of having your full contact details published in Whois. The proposed policy changes are outlined in a consultation opened this morning. "We've never recognized privacy services," director of policy Eleanor Bradley told DI. "If you've registered a…
Archeo 2014 Q4 Report: $1.7 Million Sales (2-word .coms are Most Popular)
– 11-Mar-15
Archeo published its latest report that: shares fourth quarter sales highlights showcases domain data around our sales explores the emerging Spanish market on the internet displays a selection of our Spanish domains The Q3 Newsletter focused on the ways a…
Rightside to Release 20,000 Two-character Domains
– 11-Mar-15
A week from now, new gTLD registry Rightside is to release over 20,000 two-character domain names. The releases will come across all of its delegated gTLDs, but exclude letter-letter combinations. Only letter-number, number-letter and number-number combinations will be available, following ICANN's partial lifting of the ban on two-character domains back in December. Strings such as…
Donuts Wins .taxi, Beating Famous Four, to Go With .cab & .limo
– 11-Mar-15
Donuts has won the new gTLD .Taxi beating Famous Four Media and Taxi Pay GmbH who had filed and lost a community application. The new domain extension was scheduled to go to A ICANN Last Resort Auction later this month. Donuts already owns .Cab and .Limo so .Taxi make the car transportation hat trick. According…
The One Thing That Matters for a Domain Name Escrow Service
– 11-Mar-15
Reputation, reputation, reputation. This year's Domain Name Wire Survey asked respondents why they use the domain name escrow service they do. The question offered a number of options, from pricing to licensing to customer service. It turns out that people really only care about one thing. The rest is just details: Yes, 61% said reputation…
Adware Dominating Popular New gTLD Ranks
– 11-Mar-15
Afilias' .kim has become the latest victim (beneficiary?) of adware, as robo-registrations boost the gTLD's zone file and apparent popularity. It's the latest new gTLD, after .xyz and .country, to see its rankings soar after hundreds of gibberish, bulk-registered domains started being used to serve ads by potentially unwanted software. .kim is today the 4th…
New Afternic Commission and Pricing Structure (Minimum BIN is Now $50)
– 10-Mar-15
Afternic just announced a new commission and pricing structure that aims to make things simpler. This is what Afternic wants to achieve: • Reduce time spent in pending review, domains are listed immediately after passing the required integrity checks •…
Owners Bullish On Domain Name Values in 2015
– 10-Mar-15
Domain name owners think domain name values will increase in 2015. Despite all of the changes in the internet naming landscape, or perhaps in spite of it, respondents to this year's Domain Name Wire Survey are bullish on domain name values. 61% said they think domain name values will go up in 2015, compared to…
.Porn Now The Biggest New gTLD Sunrise
– 10-Mar-15
.porn and .adult have taken the crown of the most-subscribed new gTLD sunrise periods to date. The two ICM Registry spaces opened up for registrations from users of the Trademark Clearinghouse on March 2. A little over a week later, the company tells DI that both gTLDs have individually exceeded the previous sunrise record holder…
How Colin Campbell (Dot Club) Raised $7million in 30 Days
– 09-Mar-15
Colin Campbell wrote a very interesting article on StartUpBeat.com, he went into detail on how he raised $7million in 30 days for Dot Club. Colin gives the timeline that led from start to finish and is a very good read imo. From the article: I had a problem. A problem that almost every startup faces:…
The New gTLD .HIV Auction On Sedo May Go Without a Sale
– 09-Mar-15
58 .HIV new gTLD's are at auction at Sedo.com in a themed auction which ends tomorrow. I believe all of the domain names are owned by the .HIV registry, however the registries whois does not seem to be working, even resolving for that matter. As of publication only 4 domain names have bids and none…
Domain Name Wire is 10 Years Old
– 09-Mar-15
Happy Birthday, Domain Name Wire. Today is a special day for Domain Name Wire. Ten years ago today, I wrote a post about Local.com selling for $700,000. It was the first post on Domain Name Wire. Domain Name Wire started as a hobby but has become a business. Over 8,000 posts later, the DNW archives…
.XXX to Sell at .Com Prices to Pump .Porn Launch
– 09-Mar-15
ICM Registry is to offer .xxx domain names at dramatically reduced prices, which could be in line with .com pricing at some registrars, for the month of April. At least one registrar plans to offer .xxx names at about $13 for the duration of the offer. .porn and .adult are set to go to general…
.Sucks Releases Pricing With "Premiums" for Trademark Holders Up to $2,499 a Year
– 09-Mar-15
Vox Populi Registry Ltd. the owner of the new gTLD .Sucks, made headlines last year when as one of several applicants for .Sucks announced pricing of up to $25,000 per domain, per year. Now that Vox won the private auction to operate .Sucks their site went live on Friday with suggested…
Europeans Digging New gTLD More Than Americans?
– 09-Mar-15
Are European registrants more likely to register new gTLD domain names than those in the US and elsewhere? That's the view of Tucows, which sees more new gTLD action from its European OpenSRS resellers than it does from others. In a blog post last week, OpenSRS blogger Gustavo Arruda noted that Americans are still stuck…
Donuts Makes LotsOf.Money in Early Access: .Money Has 327 Registrations, Launches Wed
– 09-Mar-15
Donuts seems to have made lots of money In the Early Access Program (EAP) grabbing 327 registrations including a handful of trademark registrations made in Sunrise. In the EAP people pay extra.money to gain early access to register domain names ahead of general availability. .Money launches into general availability on Wednesday Here are some of…
Theregister.co.UK Reports: Enom Suffers Huge DNS Outage, Taking Down Sites
– 09-Mar-15
TheRegister.co.uk, is reporting that Domain Name registrar enom appears to be having a huge DNS outage citing quite a few tweets from people who say service has been down for hours. The story says: "Domain name registrar eNom appears to have gone titsup worldwide since the early hours of this morning, according to reports from…
LuxeValet.com Shortens Domain Name to Luxe.com for $172,500
– 06-Mar-15
Domain name sold to parking company after auction ended. Heritage Auctions continues to sell domain names that were listed in its auction last month in New York. One of the bigger sales is Luxe.com, which was purchased by on demand parking and valet service Luxe for $172,500. It has been using the domain name LuxeValet.com…
Minds + Machines Pockets $1.68MM From Three More Auction Losses
– 06-Mar-15
Company gets cash for losing auctions. New top level domain name company Minds + Machines has added $1.68 million to its bank account after losing three more contention set auctions. The money primarily comes from losing .beauty and .soccer, both of which were resolved through a private auction. L'Oreal won the three-way race for .beauty…
ASOP Gets Tucows Named in U.S. Government "Notorious" List
– 06-Mar-15
Registrar blamed for domain names used for fake online pharmacies. The U.S. government just released its "2014 Out-of-Cycle Review of Notorious Markets" report (pdf), which calls out markets in which there is apparent widespread counterfeiting or privacy. At the urging of Alliance for Safe Online Pharmacies (ASOP), domain name registrar Tucows has been placed on…
Google Domains Joins Afternic
– 05-Mar-15
Domains listed on Afternic will show up for searches on Google Domains. Google's new domain name registrar is now part of AfternicDLS and its fast transfer network, according to an announcement on the Afternic.com website: Google Domains has joined Afternic DLS and will be part of our Fast Transfer network. Afternic domains that are opted…
GoDaddy Names Chief Customer Officer, New Chief Marketing Officer
– 05-Mar-15
One of GoDaddy's original employees moves to new position. GoDaddy announced today that long time Chief Marketing Office Barb Rechterman will be the company's Chief Customer Officer, a newly-formed position. According to a press release, this new position is "responsible for aligning the company's products, services and engagement models with strategic needs and values of…
Uniregistry Now Supports Premium New gTLD Domain Registrations/Transfers
– 05-Mar-15
Uniregistry just announced today that it now supports premium New gTLD domain name registrations and transfers from the Donuts and Rightside registries. Up until last week, that I last tried it, you couldn't transfer a Donuts premium domain name to…
After Almost 8 Years Twitter.com Finally Files UDRP to Get Typo Domain Twiiter.com
– 05-Mar-15
It took Twitter.com almost 8 years to file a UDRP over a very popular misspelling of its domain name. The domain name Twiiter.com was registered under privacy in March 11, 2007. The domain since at…
Donuts Bought .Reise for at Least $400K
– 05-Mar-15
Donuts has been confirmed by a German news site as the new owner of .reise, which was auctioned by its previous owner last week. It was the first time a live gTLD had been sold at auction. The deal, which is believed to have cost Donuts at least $400,000, means the company now owns .reise…
ICANN Wins .Hotels/.Hoteis Confusion Appeal But Has to Pay Up Anyway
– 05-Mar-15
The proposed new gTLDs .hotels and .hoteis are too confusingly similar to coexist on the internet. That's the result of an Independent Review Process decision this week, which denied .hotels applicant Booking.com's demand to have ICANN's string confusion decision overturned. But the IRP panel, while handing ICANN a decisive victory, characterized the string confusion and…
Domain Sales Data Website Similarsales.com Launches – Site Will Show You Recent Domain Flips and Flops
– 05-Mar-15
Rudin Web Solutions out of Switzerland has a new site up on SimilarSales.com. The site provides historical sales data and I don't know if they are just using NameBio.com to collect their data or if they have their own proprietary system for gathering sales data. The site is not as up to date yet as…
Neustar Set to Lose Contract That Provides Half Its Revenue
– 05-Mar-15
Neustar has been devastated by the news that it is likely to lose a US government contract that provides almost half of its annual revenue. The US Federal Communications Commission yesterday recommended that Telcordia Technologies take over the Local Number Portability Administrator contract, which Neustar has held since 1997. The service is basically North America's…
If you enjoyed this article, subscribe for updates (it's free)