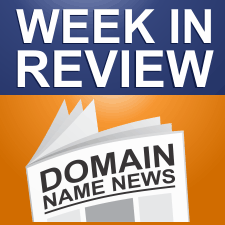 Every Friday, DomainSherpa.com provides you with a hand-curated, no-B.S., important domain name industry news.
In this summary, you will also find the latest tutorials and videos produced by DomainSherpa staff and contributors.
---
This Week's Featured DomainSherpa Show
---
DomainSherpa Review – Mar 16: Timeless.com, Cravings.com, Cheesy.com…

What do successful domain name investors think when they value domain names?

In this show:
• An investor's portfolio is appraised: Timeless.com, Cravings.com, HikingStore.com…
• Get your bids in soon for Cheesy.com, SkiBuddy.com, EasyWills.com, RunnersBlog.com…
• A surprising result when a Sherpa summits the mountain in the return of the "Name That Price" game
• Plus, much more!
---
This Week's News in Review
---
Exact Match Domains (EMDs) are Still a Better & Cheaper Option
– 19-Mar-15
Jonathan Leane, founder and Chief Marketing Officer at Alternative Media, told his story involving SEO and Exact Match Domains (EMDs) on an article published by AUS Registry, the .au registry. Jonathan manages one of Australia's leading life insurance and health…
.uno Domain Launches Uno Social Site
– 19-Mar-15
Site gives .uno domains away for free, but ensures free domain names will be used. The company behind the .uno top level domain name has launched a new social media aggregator called Uno Social Site. Uno Social Site aggregates your data from various social networks (such as Facebook and Twitter) in one place. It also…
ICANN Budget Proposal Shows New TLDs Weaker Than Expected
– 19-Mar-15
As registrars predicted, 2015 forecast was too rosy. ICANN released its 2016 draft FY16 Operating Plan & Budget for the fiscal year beginning this July, and it shows weaker-than-expected new top level domain name results in the current year. The group expects just $14.1 million in revenue from new TLDs for FY 2015 (which ends…
Hip-hop Artist Wiz Khalifa Files UDRP On Taylorgang.com, Registered in 2007; TM Filed 2014
– 19-Mar-15
Hip-Hop artist and rapper Wiz Khalifa whose real name is Cameron Thomaz, filed a UDRP again the owner of the domain name TaylorGang.com with the World Intellectual Property Organization (WIPO). The domain name was first registered in August 2007 according to DomainTools.com but according to Screenshots.com there was a site on the domain going back…
GoDaddy Sets IPO Range, Plans to Raise $400m at Up to $3B Valuation
– 19-Mar-15
Company sets anticipated range in SEC filing. GoDaddy revealed a planned IPO range of $17.00-$19.00 per share in an SEC filing this morning. At the mid price point of $18.00, GoDaddy will raise $396 million. If it prices at the high end, and its underwriters exercise and option to purchase 3.3 million more shares, it…
.tk Registrar Gets ICANN Breach Notice
– 19-Mar-15
OpenTLD, the registrar owned by .tk registry Freenon, has received an odd contract-breach notice from ICANN. The company apparently forgot to send ICANN a Compliance Certificate for 2014, despite repeated pestering by ICANN staff. It's the first time I've seen ICANN issue a breach notice (pdf) for this reason. A Compliance Certificate, judging by the…
Author Asks Security Expert to Steal His GoDaddy Domain/Account & He Does
– 19-Mar-15
csoonline.com, just published a Troubling post on how easy it was to gain control of a domain name and access to a Godaddy account they did not own. The author of the story, Steve Ragan, tells the tale of how he asked the CEO of Night Lion Security Vinny Troia, to try to take control of…
ICANN Slashes New gTLD Revenues By 57%, Forecasts Renewals at 25% to 50%
– 19-Mar-15
ICANN has dramatically reduced the amount of revenue it expects to see from new gTLDs in its fiscal 2015. According to a draft 2016 budget published this morning, the organization now reckons it will get just $300,000 from new gTLD registry transaction fees in the year ending June 30, 2015. That's down 75% from the…
Major League Baseball (MLB) Wins The New Domain Extension .Baseball Beating Donuts
– 18-Mar-15
In what only can be described as win for the new gTLD program, Major League Baseball (MLB) has won the rights to operate the new domain name extension .Baseball. Donuts was the only other applicant. Donuts had won many sports extensions including .football, .Hockey, .Run and .Soccer. .Baseball was scheduled to go to a ICANN…
Donuts Wins New gTLD .GMBH (German Legal Entity) Beating Google & 3 Other Applicants
– 18-Mar-15
Donuts has won the rights to the new domain extension .GMBH beating Google, Straat (.Co) as well as InterNetWire Web-Development GmbH, and TLDDOT GmbH which had applied and lost its bid to win the extension on a community basis. GMBH is a a type of legal entity very common in Germany, Austria, Switzerland, and other…
Scripps Networks Wins .DIY Beating Google: Now Owns 11 gTLDs
– 18-Mar-15
Lifestyle Domain Holdings, Inc. part of the Scripps Networks Interactive, Inc., and Scripps Networks, LLC ("Scripps") won the rights to operate the new domain extension .DIY beating Google who withdrew its application. The company operates the The DIY Network.com, as well as many other Television networks including the Food Network, and the Cooking Channel, HGTV…
Donuts Beats Google to .MBA; Google Wins .PHD
– 18-Mar-15
Two more new gTLD strings that were scheduled to go to a ICANN Last Resort Auction next week, have been settled privately. Donuts won rights to operate the .MBA new domain extension, beating out Google and a company known as Your Dot Phd, Inc. Yourdotphd.com Google won the rights to operate the new gTLD, .PHD…
2 Character Domain Names Become Available Today from Rightside
– 18-Mar-15
Short domain names to be released today. Top level domain name company Rightside is releasing 20,000 two character domain names across its TLDs today at noon EDT. The two character domains to be released include at least one number in them, taking the form of NL.tld, LN.tld or NN.tld. That obviously limits the appeal compared…
Could Verisign Lose $3.3M .Gov Deal?
– 17-Mar-15
The US government has put its feelers out for information about a possible successor to Verisign as manager of the .gov TLD. A formal Request For Information — potentially a precursor to a Request For Proposals — was was issued by the General Services Administration on March 9. The GSA, which is the sponsor of…
Start-ups Protest "The Dark Side of .io"
– 17-Mar-15
Two technology start-up companies that use .io domain name are to campaign on behalf of the exiled natives of the islands represented by the ccTLD. As you're no doubt aware, in recent years .io became a popular TLD among young tech firms squeezed out of .com by the lack of decent available names. It could…
It's St Patrick's Day, So .Irish Launches
– 17-Mar-15
Dot-Irish has taken the symbolic opportunity presented by St Patrick's Day today to officially launch. The new gTLD entered its sunrise period today. It will run until May 17 before entering general availability. .irish names will available to anyone, anywhere, to register. If you feel like you're connected to Ireland or Irishness in some way,…
Worst UDRP Decision of The Year? Panel Gives Away Domain Registered Before TM Was Filed
– 17-Mar-15
A one member UDRP panel has awarded a domain name purchased in 2010, TheLightBlubStore.com, to Lumen Inc. based off a trademark filed in 2011, after the owner wanted to "reselling it for an outrageous profit. Specifically, Respondent offered to sell the disputed domain name for $18,000.00." Hon. Carolyn Marks Johnson was the Panelist who found…
Mr. Page Howe, Chief Engagement Officer for .LA is Going to Washington
– 16-Mar-15
Mr. Page Howe, the newly hired "Chief Engagement Officer" for the .LA Registry is heading to Washington DC to lobby and promote an aggressive Technology and Initiatives Agenda on behalf of .LA registrants; and technology businesses in and around Los Angeles and Southern California. Page Howe who is a fellow "Domain Sherpa" commented as he…
GMO Registry Loses Community Bid for .Shop Domain Name; Scores Only 6 Points
– 16-Mar-15
Company scores just six points in evaluation. GMO Registry has lost is Community Priority Evaluation (CPE) for the .Shop top level domain name. The company scored 6 points out of a possible 16 on its CPE, falling well short of the 14 required. It scored no points for Community Establishment and Nexus. It picked up…
Latin American Telecom LLC Beats Google to The .Tube New gTLD
– 16-Mar-15
Here is a shocker for you, Latin American Telecom LLC (LTC) has beaten Google to the new gTLD .Tube Donuts was the other applicant for the new domain extension .Tube, has now also withdrawn its application. LTC is represented by Esqwire.com and is run by Rami Schwartz which also owns and operates Mexico.com. It's pretty…
Cyber-squatting Disputes Up 313% Amid Web Address Explosion
– 16-Mar-15
Telegraph.co.uk is out with an article that there has been an over 300% increase in the number of TM disputes. The article equates the increase in disputes with the introduction of the new gtlds. From the article: The release of hundreds of new web address endings over the last eight months has contributed to a…
Donuts Beats Google to The New gTLD .DYI
– 16-Mar-15
Donuts has won the rights to the new gTLD .fyi beating Google Fyi for those who don't know is short for "For Your Information" There is also a television network owned by A & E, called fyi.tv There is of course already a .info extension which has around 5.5 million registrations. .Fyi was scheduled to…
Donuts Wins The New Domain Extension .Family Beating Google & Uniregistry The Winner of .Mom
– 16-Mar-15
Donuts has won the right to operate another new gTLD extension .Family beating Google and Uniregistry. Uniregistry just won the rights to operate the new gTLD .Mom over the weekend beating Google and Rightside. It would think if you won one of these new gTLD's you would want the other. I don't know how many…
New gTLDs Don't Have a Major Impact On Phishing Yet – 85% of Phishing Domain Names Were Registered in China
– 13-Mar-15
Anti-Phishing Working Group, Inc. published the Global Phishing Survey "Trends and Domain Name Use in 1H2014". This report examines all the phishing attacks detected in the first half of 2014 (January 1 to June 30). One thing that can't be…
CentralNic Signs First Legacy gTLD: .CoOp
– 13-Mar-15
CentralNic has become the new back-end registry provider for .coop, a gTLD that was approved by ICANN almost 15 years ago. The decision by DotCooperation comes after original back-end Midcounties Co-operative Domains decided to get out of the business, according to the registry. In a statement, DotCooperation said: We would like to advise our registrars…
Watch This Jaw-dropping .Sucks Promo Vid
– 13-Mar-15
Is .sucks just a domain name registry? A way to extort money from trademark owners? No, it's the about "life, liberty and the pursuit of happiness", the kind of thing civil rights movement leaders including Martin Luther King and Jesse Jackson could get behind. At least, that's the message in the jaw-dropping debut promo video…
Google Leaks 282,000 Private WHOIS Records
– 13-Mar-15
Google has accidentally revealed registrant contact information for 282,867 domain names that were supposed to be protected by a privacy service. The bug reportedly affected 94% of the 305,925 domains registered via Google Apps, an eNom reseller. The glitch was discovered by Cisco and reported to Google February 19. It has since been fixed and…
Cybercriminals Are Misappropriating Businesses' Web Addresses
– 12-Mar-15
Cybercriminals targeting businesses are stealing more than customer passwords and credit-card numbers these days. Some are misappropriating the very Web addresses—or domain names—of the businesses themselves.
Verisign Report: There are Now 288 Million Registered Domains As of December 31
– 12-Mar-15
VeriSign, Inc. (NASDAQ: VRSN), today announced that 4 million domain names were added to the Internet in the fourth quarter of 2014, bringing the total number of registered domain names to 288 million worldwide across all top-level domains (TLDs) as of Dec. 31, 2014 in the domain industry report. The increase of four million domain…
Is The Trademark Clearinghouse Causing New gTLDs to Lose 6x The Number of Registrations?
– 12-Mar-15
Phil Corwin of the Internet Commerce Association (ICA), just published a very interesting story on how the trademark clearinghouse (TMCH) program maybe negatively effecting the numbers of new gTLD's registrations to a factor of 6X. Its a great read and I think Phil maybe on to something. As an unintended consequence of trying to protection…
Survey: .club and .web Domain Names are Favorites
– 12-Mar-15
.Club is In Da Club. .Club is a favorite new top level domain name, according to this year's Domain Name Wire Survey. The survey asked which top new level domain name was the respondent's favorite, as well as which TLD they thought would get the most domain name registrations. .Club was the runaway answer to…
Google Mobile Deadline Approaching, But You Don't Want to Use .mobi
– 12-Mar-15
Responsive design, not a separate website, is key to going mobile. On April 21, Google's search rankings will undergo a "significant" change on mobile devices. Websites that are mobile friendly will get a big leg up on those that aren't. The .Mobi domain name wants to take advantage of this, and tweeted this today: Major…
Wall Street Journal Covers Domain Name Theft
– 12-Mar-15
Article shines light on growing problem for businesses. Domain name theft is getting mainstream exposure today thanks to a Wall Street Journal article. The article focuses on the recent theft of ShadesDaddy.com, but also discusses other companies that have fallen victim to domain name theft. It also quotes the ICA's Phil Corwin and attorneys Enrico…
Nominet to Give Nod to .UK Privacy Services
– 12-Mar-15
Nominet plans to start accrediting proxy/privacy services in .uk domain names, and to make it easier to opt-out of having your full contact details published in Whois. The proposed policy changes are outlined in a consultation opened this morning. "We've never recognized privacy services," director of policy Eleanor Bradley told DI. "If you've registered a…
If you enjoyed this article, subscribe for updates (it's free)