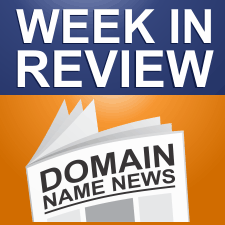 Every Friday, DomainSherpa.com provides you with a hand-curated, no-B.S., important domain name industry news.
In this summary, you will also find the latest tutorials and videos produced by DomainSherpa staff and contributors.
---
This Week's Featured DomainSherpa Show
---
VIDEO: Everything You Need to Know About Domain Name Leasing (Including Example Agreement) – With Zak Muscovitch

While domain name leasing is not as popular as a straight domain name sale, it's happening more frequently every day.

In this interview, you'll learn why a lease may help you sell a domain name, what provisions should be included in a domain name lease, and how to protect yourself (from both the lessee and lessor perspectives).

An example domain name lease, with legal considerations – compliments of Zak Muscovitch – is included as an educational reference.
---
In Addition, Don't Miss…
---
GoDaddy Was Scammed; New gTLD Renewal Rates; ICANN Slashes Revenue Budget…

In this DomainSherpa Discussion:
• GoDaddy gets scammed by a social engineer and hands over domain
• Page Howe goes to Washington to promote .LA domains for Los Angeles
• The first new gTLD renewal rates are starting to come in from Donuts
• ICANN slashes their revenue projections for this year and next year's budget
• Google Domains is ranked above all other registrars — is it anti-competitive?
• Is GoDaddy's IPO something domain investors should invest in?
• Reader question: What's the highest renewal rate the Sherpas have seen
• And much more!
---
This Week's News in Review
---
Telegraph.co.uk Interviews .XYZ Daniel Negari "Who Has Already Made $6.4 Million" On .XYZ
– 26-Mar-15
The telegraph.co.uk has published a featured story on an interview of .XYZ CEO Daniel Negari in a story entitled "Fierce struggle for internet's future is like Wild West" with the subtitle: "The floodgates have opened for billions of new domain names to rival the iconic dot-coms, prompting a 'Wild West' land grab. One successful speculator,…
ICANN 50% Renewal Predictions Not Based On Registry Data
– 25-Mar-15
ICANN's projection that new gTLDs will see renewals of between 25% and 50% is not based on empirical data from new gTLD registries. The predictions, which come in under industry standard expectations, are "conservative and somewhat subjective", ICANN said. The organization last week revealed that its 2016 budget is partly based on a high estimate…
Are You Surprised By Donuts' 61% Renewal Rate?
– 25-Mar-15
Latest day was 61%, but it might be too early to draw conclusions. New top level domain name mega-registry Donuts has been blogging daily renewal rate data for its first domain names released nearly 14 months ago. The most recent data show a 71% renewal rate for the 37,857 Donuts domain names that have exited…
Efzed Pty Ltd. & Simulate Pty Ltd. of Australia Guilty of Reverse Domain Name Hijacking
– 25-Mar-15
Efzed Pty Ltd. of North Melbourne, Victoria, Australia ("Efzed"), Simulate Pty Ltd. of North Melbourne, Victoria, Australia ("Simulate"), and Mr. Frank Zimmermann of Ultimo, New South Wales, Australia ("Zimmerman"), were just all found guilty of Reverse Domain Name Hijacking on the domain airlineonline.com. The domain is owned by AviaDesign Ky, Sami Puro of Vantaa, of…
Survey Says .com Performs Better Than New TLDs
– 24-Mar-15
Survey says that people more likely to click and recall .com domain names. Interbrand, ostensibly on behalf of Verisign, has released an infographic showing results from a 1,000 person survey about the power of .com. The survey shows that people click on domain names ending in .com more than those in new TLDs. Consumers were…
New .xxx Domain Names Priced at $12.99 in April
– 24-Mar-15
ICM Registry, the registry of .xxx, .porn and .adult, announced a price cut for .xxx domain names created in April. .Porn and .adult domains names will also be substantially reduced during the Domain Matching Program. Domain purchasers, from April 1-30,…
Governments Go On a Kill-crazy Rampage With New Two-letter Domain Veto
– 24-Mar-15
ICANN has confirmed to new gTLD registries that governments now get to unilaterally block two-letter domains that match their home ccTLDs. The organization has essentially given nations a veto — already enthusiastically exercised — over domains including il.army, it.pizza and fr.domains. I'm not making this up. The Italian government has banned anyone from registering it.pizza…
Minds + Machines Grants 36,950,000 Shares in New Options; Closing in On a Billion Shares
– 24-Mar-15
Minds + Machines Group Limited (AIM:MMX), has today agreed to award in aggregate 36,950,000 new options over ordinary shares to directors and officers of the Company. The option grants are issued under the Company's Amended 2012 Stock Plan. The options have an exercise price of 8.49 pence per Ordinary Share, being the higher of the 30…
This Week's New TLD Launches: .green and .tires
– 24-Mar-15
.Green finally comes to fruition this week. Two Three new top level domain names are available to the public this week. .Green went live this morning and is available at a number of registrars. .Green domain names are available to everyone. Pricing at the three registrars I checked is between $60-$80 for the first year…
.green is Now Live for Registrations
– 24-Mar-15
The new gTLD .Green just went live into general availability at 9am EST today. .Green is now open to everyone on a first-come, first-served basis. Godaddy.com is selling at .Green registration for only $59.99. Here is a list of registrars selling .Green The landrush period for .Green closed on March 14th According…
.ping and .srl Domain Names to Be Settled Wednesday
– 24-Mar-15
Two top level domain names head to the auction block on Wednesday. Auctions to settle contention sets for the .Ping and .SRL top level domain names will take place on Wednesday. The so-called "Auctions of Last Resort" will take place because one of the applicants didn't want to settle the set in a private auction…
Does Chehade Agree With Donuts On .doctor?
– 24-Mar-15
Should governments have the right to force business-limiting restrictions on new gTLD operators, even though they don't have the same rules in their own ccTLDs? ICANN CEO Fadi Chehade evidently believes the answer to that question is "No", but it's what ICANN is controversially imposing on Donuts and two other .doctor applicants anyway. Donuts recently…
Identify.com Terminated by ICANN
– 23-Mar-15
ICANN has terminated the accreditation of defunct registrar Identify.com. The company received its final compliance notice (pdf) last week and will lose its contractual ability to sell gTLD domains April 17. Not that many will notice or care. According to the notice, ICANN has been informed that the company is no longer in business. Identify.com…
Verisign Announces Proposed $400 Million Offering of Senior Unsecured Notes
– 23-Mar-15
Verisign today announced a proposed offering of $400 million aggregate principal amount of senior unsecured notes due 2025. Verisign intends to use the proceeds from the offering for general corporate purposes, including, but not limited to, the repurchase of shares under its share repurchase program.
Google Domains Now Listed Organically Number 1 On Google for "Domains"
– 23-Mar-15
Just a little over 2 months after launching out of Beta, Google new domain name registrar Google Domains is showing as the number one organic entry under Google when you search for the term "domains" replacing registrars like Godaddy.co,, Network Solutions.com, 1and1.com, NameCheap.com and Domain.com Google Domains…
Donuts Suffers Its 1st Overall Negative Domain Day
– 23-Mar-15
The new gTLD Registry, Donuts suffered its first net negative domain day since becoming a registry; where the number of new domain names registered were exceeded by the number of new gTLD deleted or removed from the zone file for non-renewal. According to ntldstats.com Donuts had a net loss of 63 domain names yesterday…
Trademark Clearinghouse: 2,229 Marks Have Expired – Unverified Marks Increase!
– 23-Mar-15
We are past the first year anniversary of the first New gTLDs and already 2,229 marks have expired at the Trademark Clearinghouse (TMCH). So far 35,131 marks have been submitted to the Trademark Clearinghouse as of the 17th of March…
Why is .sucks Based in Frank Schilling's Office?
– 23-Mar-15
The upcoming new gTLD .sucks is being run from the offices of Frank Schilling's Uniregistry and it has a close business relationship with the registry, DI has discovered. Vox Populi Registry, which runs .sucks and which I and many others have been assuming is completely controlled by Canadian registrar group Momentous, in fact seems to…
Donuts' First New Domain Names are Starting to Drop…
– 23-Mar-15
Donuts' first domain name registrations are starting to drop. Here are initial numbers. Donuts is releasing renewal numbers for its new TLDs daily as the first batch of names exit the auto-renew grace period. Yesterday, Donuts COO and Co-Founder Richard Tindal blogged results for the 6,352 Donuts domains that exited the grace period as of…
Donuts Renewal Rate Drops to 85.3% So Far – Soon to Be a Lot Lower
– 23-Mar-15
Donuts made a second post about New gTLD renewals: "Donuts Renewal Trends: Day 2". Day 2 does not refer to anything other than it is the second post that Donuts does on renewal rates. This is the first post they…
Verisign Adds 750,000 .com Names Instantly With Reporting Change
– 23-Mar-15
Verisign has boosted its reportable .com domain count by almost 750,000 by starting to count expired and suspended names. The change in methodology, which is be a by-product of ICANN's much more stringent Whois accuracy regime, happened on Friday afternoon. Before the change, the company reported on its web site that there were 116,788,107 domains…
Weebly Introduces Program for Domain Name Registrars and Hosts
– 23-Mar-15
Reseller program allows hosts and registrars to offer Weebly website builder tools. Website builder Weebly launched a new program for domain name registrars and webhosts today, enabling them to offer Weebly's website creation tool to their customers. NameCheap and Endurance International Group (which owns a number of hosting companies and Domain.com) are initial customers of…
All Eyes On Donuts As First New gTLD Renewal Figures Roll in
– 23-Mar-15
Donuts is about to give the world the clearest picture yet of the ongoing demand for new gTLD domain names. The company has taken the unprecedented decision to disclose its renewal figures on a pretty much live basis. COO Richard Tindal has been blogging renewal stats for .bike, .clothing, .guru, .ventures, .holdings, .plumbing and .singles…
Go Daddy Wins Important Section 230 Case
– 23-Mar-15
Eric Goldman published an article on what he deemed an important legal victory for Go Daddy. Go Daddy won a Section 230 case which involved some Teamsters Union members. Section 230 is a part of the Communications Deceny Act and it provides immunity for providers like Go Daddy hosting. From the article: GoDaddy won a…
Exact Match Domains (EMDs) are Still a Better & Cheaper Option
– 19-Mar-15
Jonathan Leane, founder and Chief Marketing Officer at Alternative Media, told his story involving SEO and Exact Match Domains (EMDs) on an article published by AUS Registry, the .au registry. Jonathan manages one of Australia's leading life insurance and health…
.uno Domain Launches Uno Social Site
– 19-Mar-15
Site gives .uno domains away for free, but ensures free domain names will be used. The company behind the .uno top level domain name has launched a new social media aggregator called Uno Social Site. Uno Social Site aggregates your data from various social networks (such as Facebook and Twitter) in one place. It also…
ICANN Budget Proposal Shows New TLDs Weaker Than Expected
– 19-Mar-15
As registrars predicted, 2015 forecast was too rosy. ICANN released its 2016 draft FY16 Operating Plan & Budget for the fiscal year beginning this July, and it shows weaker-than-expected new top level domain name results in the current year. The group expects just $14.1 million in revenue from new TLDs for FY 2015 (which ends…
Hip-hop Artist Wiz Khalifa Files UDRP On Taylorgang.com, Registered in 2007; TM Filed 2014
– 19-Mar-15
Hip-Hop artist and rapper Wiz Khalifa whose real name is Cameron Thomaz, filed a UDRP again the owner of the domain name TaylorGang.com with the World Intellectual Property Organization (WIPO). The domain name was first registered in August 2007 according to DomainTools.com but according to Screenshots.com there was a site on the domain going back…
GoDaddy Sets IPO Range, Plans to Raise $400m at Up to $3B Valuation
– 19-Mar-15
Company sets anticipated range in SEC filing. GoDaddy revealed a planned IPO range of $17.00-$19.00 per share in an SEC filing this morning. At the mid price point of $18.00, GoDaddy will raise $396 million. If it prices at the high end, and its underwriters exercise and option to purchase 3.3 million more shares, it…
.tk Registrar Gets ICANN Breach Notice
– 19-Mar-15
OpenTLD, the registrar owned by .tk registry Freenon, has received an odd contract-breach notice from ICANN. The company apparently forgot to send ICANN a Compliance Certificate for 2014, despite repeated pestering by ICANN staff. It's the first time I've seen ICANN issue a breach notice (pdf) for this reason. A Compliance Certificate, judging by the…
Author Asks Security Expert to Steal His GoDaddy Domain/Account & He Does
– 19-Mar-15
csoonline.com, just published a Troubling post on how easy it was to gain control of a domain name and access to a Godaddy account they did not own. The author of the story, Steve Ragan, tells the tale of how he asked the CEO of Night Lion Security Vinny Troia, to try to take control of…
ICANN Slashes New gTLD Revenues By 57%, Forecasts Renewals at 25% to 50%
– 19-Mar-15
ICANN has dramatically reduced the amount of revenue it expects to see from new gTLDs in its fiscal 2015. According to a draft 2016 budget published this morning, the organization now reckons it will get just $300,000 from new gTLD registry transaction fees in the year ending June 30, 2015. That's down 75% from the…
If you enjoyed this article, subscribe for updates (it's free)