Privacy Policy Cookie Policy
Sell Domains Archive
Video interviews, panel discussions, articles and Q&As featuring

sell domains

.

Latest Interview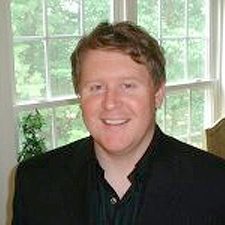 Ryan Colby of Sedo discusses the 15 factors that he uses to assess the value of premium domain names, and what you need to know before you start working with a domain name broker to maximize the value of your premium domain names.

Why is Ryan such a good source of information? Ryan has sold over 7 million dollars in domain sales in the last 11 months, and has brokered 2 of the top 10 publicly recorded sales on Ron Jackson's DN Journal sales chart for 2011. He also currently has 64 premium domain names under contract, including 3D.com, Italy.com, Laptops.com, Margarita.com and Optometrist.com.
Michael Cyger June 29, 2011 20

More Interviews
In the domain world, Sedo is considered one of the top domain name marketplaces. It leads DN Journal's domain sales list almost every week and runs the domain industry's leading domain auctions, promoting the top domain extensions and the world's greatest premium domain names.

In order to sell a domain name on Sedo, you must have an active account. Are you ready to take the next step? Soon enough you will list your first domain name on Sedo. The images below will guide you through the steps to open a new Sedo account and to list a domain name.
Jason Allen Goodlin May 22, 2011 26

How did Andrew Allemann go from a regular college student at The University of Texas at Austin to amassing 1,000 domains that earned him over $100,000 in profit every year? More importantly, how did he build it up his domain name portfolio in the first place? The short answer is by keeping abreast of technology trends and focusing on a triad of domain name monetization options: parking, affiliate programs and mini website developing.
Michael Cyger March 9, 2011 34
Have you received an email from someone interested in purchasing a domain name you own? Do you feel like you're in the dark on how to respond to an end-user? A reply to buy a domain is a sensitive matter. Replying back with too much information, or even the wrong information can turn a sure sale into a dead deal.
Jason Allen Goodlin February 20, 2011 27
In a domain name escrow, an independent, trusted company acts as a third-party agent in the selling-buying process. The escrow agent connects the buyer to the seller, and ensures that both parties receive exactly what was agreed to before the purchase. In other words, the buyer will only receive the domain name once the seller has paid the escrow. And the seller will only receive the compensation for the domain name once it has been transferred to the buyer.
Naeem Mobashar February 16, 2011 4

For buyers, our expert panelists will offer advice on where to buy, how to do keyword research, and what factors to consider when deciding on a fair purchase price. For sellers, the panelists will talk about pricing strategies, distribution options, and the escrow and transfer process. This is a great opportunity to ask industry pros for tips.
DomainSherpa February 3, 2011 2

You need a good negotiation strategy whether you're buying an automobile, a home or a domain name. Buying and selling domain names is a business, and you need to approach it as such. Whether your buying or selling a domain name, this article will help you prepare for negotiating your domain name by presenting five […]
Astrid William December 28, 2010 7

This website uses cookies to improve your experience. We'll assume you're ok with this, but you can opt-out if you wish.

Accept Read More

Privacy & Cookies Policy