Privacy Policy Cookie Policy
Negotiation Archive
Video interviews, panel discussions, articles and Q&As featuring

negotiation

.

Latest Interview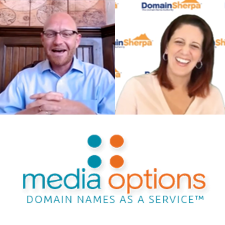 If you don't understand specifically how domain names impact brand values, you limit your ability to sell your domain names, to invest wisely, or on the other end, to maximize your brand's potential.

Today's Sherpa, Chris Zuiker, describes 7 specific ways in which domain names impact brand value.

All investors and entrepreneurs who are looking to understand the intersection of domain name and brand values should watch this show.
DomainSherpa May 13, 2018 17

More Interviews
If you're an entrepreneur who plans to disrupt an industry- or you want to learn to become one- spend some time listening to the out-of-the-box thinking of resort industry veteran Mike Kugler. Mike's company, Vacarent, LLC recently acquired the Vacation.Rentals premium gTLD, purposely paying the most ever for a public gTLD acquisition.

Entrepreneurs like this who surprise and confuse us are often visionary thinkers. We don't need to do the exact same thing, but we can definitely benefit from learning about Mike's perspective and seeing where to apply that in both our domain name search and entrepreneurial endeavors.
DomainSherpa April 15, 2018 13
Some deals just take time to get done. That was the case in this Profitable Flip episode.

Today's Sherpa experienced (and partially caused) an on-again, off-again negotiation that culminated six months after the initial inquiry – but also netted a big payday.
Michael Cyger June 26, 2017 18
If you don't build a personal network, you limit your ability to sell domain names.

Today's Sherpa describes how his personal network was critical to his professional success selling .com.au domain names. Without a network, he wouldn't have been able to acquire customers or close deals.

All investors focused on ccTLDs should watch this show.
Michael Cyger June 5, 2017 18
Ali Zandi closed the second highest domain name sale of 2017 to date.

If you want to know what goes into a $2 million blockbuster sale and hear all the details directly from the domain name broker that made it happen – this is the show you need to watch.
Michael Cyger May 15, 2017 71
In this DomainSherpa Discussion:
• Negotiating a hand-registered domain name
• What to do when a hot purchase inquiry has gone cold?
• Is there value in two-word .NET domain names with high search volume?
• Are exact match domain names out of favor and will they ever rise in value again?
• Making brandable domains out of exact match keywords
• How should new domain name investors start-out in investing today?
• NeverLikedItAnyway.com – worthy of winning Verisign's Internet Contest?
• What GoDaddy's $28.1MM purchase of Marchex's portfolio means to you as an investor
• And much more!
Michael Cyger April 23, 2015 26

How do three college students go from developing a software game to creating the largest domain name marketplace in the world?

Find out in this interview as the CEO of Sedo, Tim Schumacher, describes how he and his co-founders assembled the world's largest database of domain names for sale, with more than 15 million listings, and grew the company's revenue to over $135 million.
Michael Cyger November 21, 2011 26

In July 2011, the Nokta Domains sales team closed the highest domain name sale in Turkish history: UcakBileti.com, which means "flight ticket" in Turkish. The domain name sold for a quarter of a million U.S. dollars.

In this show, Arif Şengören and Merve Engin, a sales specialist and a portfolio specialist with the Nokta Domains sales team, share how the domain name was acquired, valued, marketed and sold for top dollar.
Michael Cyger October 11, 2011 22

You need a good negotiation strategy whether you're buying an automobile, a home or a domain name. Buying and selling domain names is a business, and you need to approach it as such. Whether your buying or selling a domain name, this article will help you prepare for negotiating your domain name by presenting five […]
Astrid William December 28, 2010 7