My family is going to be doing a little traveling this summer, so I've decided to take the month of June off from recording new interviews. It's a first for me to take that much time off, and I may decide later that I'm stir crazy – but we'll see.
As you prepare for your summer vacations and staycations, whether they are in June, July or August, I wanted to provide you with a list of some of the most useful and popular interviews from the past two years of 118 recorded interviews and tutorials.
Load up your phone with the MP3 downloads, set your Podcast app to our iTunes stream, download the transcripts, or bookmark this page. Remember, there are four ways to learn with every interview.

(Picture cc licensed by flickr photo by epSos .de: http://flickr.com/photos/epsos/3520212719/)

If you like DomainSherpa, please share this page on Twitter (click here – opens in new window)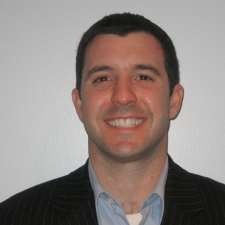 If the thought of picking up the telephone and making cold calls to potential buyers fills you with dread, join the club. Most people feel that way.
But in this interview we learn the ins and outs of outbound sales from a successful domain name broker. Withholding no secrets to his success, Joe Uddeme openly shares the strategies and tactics that have led him to more than 100 closed transactions and $7.5 million in sales volume in 2012.
Good things come to those who wait.
Listen in as Rick Schwartz, the "Domain King," shares details of his domain name empire, including how he has earned more than $15 million from owning and operating Porno.com, manages a portfolio of 9,000 domains, and sold $10 million in domain names.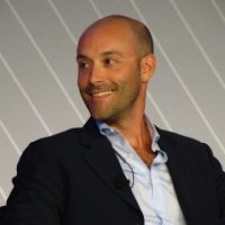 Andrew Rosener shares his specific valuation methodology, with examples, for generic keyword domain names. It's been referenced hundreds of times since this interview, and also codified, revisited and updated. It's so popular, just search for "the Rosener equation" on Google and see how it's ranked!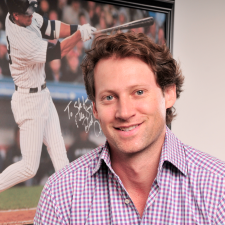 Many domain name investors own great, generic domain names, but most of those domains are parked, earning only pennies. That was the case back in 2006, when Jesse Stein purchased SportsMemorabilia.com for $12,500.
Fast forward several years, and the company now leads the market in high-end autographed sports merchandise and memorabilia, making $19.5 million in revenue in 2012. Listen to the SportsMemorabilia.com journey and how they plan to be a $100+ million company.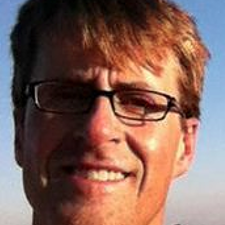 Chris Rodde shares how he and his two co-founders – who were all well versed in lead generation – took an idea and built it into a business focused on the growing aging population in the United States that now generates millions in revenue.
DomainSherpa Advertisers
Please visit the advertisers that support DomainSherpa and make our shows possible.
If you enjoyed this article, subscribe for updates (it's free)