Video interviews, panel discussions, articles and Q&As featuring
Latest Interview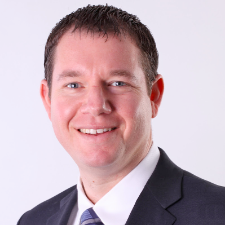 Andrew Hazen knows a thing or two about marketing. In fact, he has built and sold two Internet marketing companies, pocketing millions of dollars in the process. And he has written a book using easy-to-understand language about search engine optimization.
In this show, Andrew shares how he turned 90 admittedly marginal hand-registered .com domain names and one .info domain into $56,000 per month. (I have seen the Google Adsense report to verify this impressive figure.) You will be surprised to learn that in addition to search engine optimization, a clever television ad campaign drove the results.
Michael Cyger January 16, 2012 62

The Q&A series is where we ask domain name experts, influencers and friends of DomainSherpa for their opinions. This week we are looking at whether it is better to develop a singular or plural version of a domain name into a directory of providers. Domainers understand that, however it may change over time, there will […]
DomainSherpa April 10, 2011 19
Matt Cutts put out a video entitled "How important is it to have keywords in a domain name?" and domainers and webmasters alike all over the world took notice. His focus is on answering a users question regarding whether to go for a brandable domain name (e.g., Twitter, Facebook, Yahoo, Google) or keyword-rich domain name (BuyViagraOnline).
Michael Cyger March 14, 2011 14
How often should you update your website and social media content? What are the latest best practices for identifying and getting quality back-links? How will Google Instant affect your SEO strategies? What are the pros and cons of Google's new lineup of AdWords formats? What are the keys to SEO/SEM success in multiple languages and countries? Take advantage of this highly respected panel of experts by bringing your most insightful, challenging questions.
DomainSherpa February 3, 2011 1