Video interviews, panel discussions, articles and Q&As featuring
Latest Article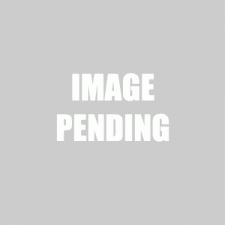 First, with the NamesCon auction prebidding at close to 900 names, we include the latest data pull with the bid reserve ranges. Happy bidding!
Then, guest author Sean Markey takes all the domains in the Namescon 2020 auction and breaks them into two groups: domains with authority (lots of backlinks and SEO value) and domains that would make a great brand (in a way that someone focused on SEO/building out sites would care about).
DomainSherpa January 29, 2020 0

Andrew Rosener, CEO of Media Options, announces a new SEO-focused domain acquisition newsletter, in partnership with SEO expert Sean Markey!
DomainSherpa September 30, 2019 0
Watch two competing bidders from a 6 figure domain auction meet, discussing the auction process for each of them. Hear the full details of a startup's domain name search process and 6 figure domain investment from Erik Bergman, serial entrepreneur and founder of Great.com.
DomainSherpa June 17, 2018 5
Rand Fishkin, founder of Moz.com and SparkToro.com, and one of the top 5 SEO experts in the world, explains the value of domains as marketing tools.
We discuss EMDs and SEO today, SEO for new gTLDs, how to deal with blacklists or shadow banning, and how voice and mobile search may affect domain name values.
All buyers trying to discern the true marketing or SEO value of domain names will benefit from watching this show.
DomainSherpa June 4, 2018 12
Does Google have you guessing about your SEO strategy? Have you been slapped with a search engine ranking penalty, or worse, is your site not even showing up in the organic search results at all?
This interview with an SEO veteran covers not only the current state of affairs, but where SEO is heading and how to create great content for your business.
The days of thin sites, inexpensively purchased content and machine-generated websites are gone. Learn what you need to do in the future to have high-ranked sites by watching this show.
Michael Cyger April 8, 2013 16
In 2006, Jesse Stein purchased SportsMemorabilia.com for $12,500 when it wasn't much more than a domain name.

Fast forward several years, and the company now leads the market in high-end autographed sports merchandise and memorabilia, making $19.5 million in revenue in 2012. We start at the beginning to learn about SportsMemorabilia.com's journey and how they plan to be a $100+ million company.
Michael Cyger February 25, 2013 22

Many people openly state that exact match domain names are worth more because they can get your website to the top of the search engine results. But this commonly espoused belief has rarely been backed up by real data…until today.
Seventeen-year-old wunderkind Mark Collier has not only secured a substantial amount of data from various sources, but he's taught himself programming and statistics in order to analyze the data. And he can say without a doubt – statistically speaking, of course – that exact match domain names correlate with high-ranking websites within the search engine results.
Michael Cyger July 30, 2012 28
Learn how Perry Rosenbloom set up affiliate websites that generate a healthy five-figure income (soon to be six-figures) on topics he loves — and with domain names you can register today.
It didn't happen overnight. It took consistent, hard work for a few years, but now his passive income affords him the flexibility to travel with his school-teacher wife during summers.
Michael Cyger July 16, 2012 23

To have a website that ranks highly in search engines like Google and Bing, just how important is the domain name? For the most reliable information on this topic, I invited the leading authority on search engines, Danny Sullivan, to join me on DomainSherpa.
Listen in as Sullivan discusses the often-debated relationship between domain names and search engine optimization, including:
* Do keywords within the domain name help search engine optimization?
* Are keywords within the domain name better than just having keywords elsewhere in the URL?
* Is buying a premium generic domain name a good investment for a new business?
And many more
Michael Cyger March 19, 2012 35
Andrew Hazen knows a thing or two about marketing. In fact, he has built and sold two Internet marketing companies, pocketing millions of dollars in the process. And he has written a book using easy-to-understand language about search engine optimization.
In this show, Andrew shares how he turned 90 admittedly marginal hand-registered .com domain names and one .info domain into $56,000 per month. (I have seen the Google Adsense report to verify this impressive figure.) You will be surprised to learn that in addition to search engine optimization, a clever television ad campaign drove the results.
Michael Cyger January 16, 2012 62