Privacy Policy Cookie Policy
New GTLDs Archive
Video interviews, panel discussions, articles and Q&As featuring

new gTLDs

.

Latest Article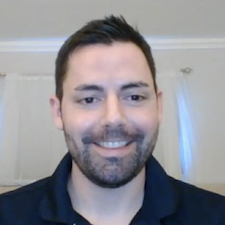 Anyone who says all new gTLDs are a waste of money is just plain wrong.

The riches are in the niches, and only those with knowledge, experience and skills to take advantage of the niches will succeed.

On this Profitable Flip show, we talk to Jon Arsenault, a part-time domain name investor who forgoes the traditional .com expired domain drop for opportunities in the new gTLDs.

In this episode, Arsenault shares valuable lessons learned on his domain name investing journey and his successful sale of Prop.bet for $6,500 – a purchase he made just 11 months prior for $111.
Michael Cyger April 3, 2017 23

More Articles
Waiting to defend your trademarks can be costly. Hoping that the whole issue will go away is not a realistic strategy. The rules for intellectual property protection have changed.

There are proactive steps you can take now to prevent cybersquatting. Understanding the seven steps discussed in this interview should be your top priority if your company owns a trademark.
Michael Cyger January 19, 2015 9
Google is spending part of their billions in profits on 100 new top-level domains and launching a new registrar, Google Domains.

In this presentation, given at Google I/O 2014, Google provides an overview of their domain name plans for the future.
Michael Cyger June 30, 2014 13
.Club is targeting one million registrations by the end of Year 1, and five million registrations by the end of Year 5. And they have the focus, marketing plans and public relations in place to help achieve their goals.

In this interview, .Club CEO Colin Campbell and CMO Jeff Sass discuss the winning auction (in which they beat out Donuts and Merchant Law Group with a bid somewhere less than $5 million), their registry mission, potential customer base, customer adoption, marketing, availabilities phases, valuation of both their domains and .com equivalents (e.g., wine.club versus wineclub.com), and much more.
Michael Cyger January 6, 2014 21
If you run a business and own trademarks for your brand, products or services, you are likely going to be affected by the hundreds of new top level domains that will be coming available over the next few years.

For example, I'm concerned that I don't have enough resources to register my trademark DomainSherpa in .app, .buy, .shop, .nyc, etc. Will others try to profit from the equity I've built in my company and brand by using confusingly similar domain names? What can you do to protect your trademarks and defend against potential cybersquatters?

Those are the questions we answer on today's interview.
Michael Cyger September 9, 2013 13

Uncertainty associated with the process of applying for new gTLDs is frustrating, even more so when multiple applicants are vying for the same gTLD, and unfortunately that ambiguity continues to be commonplace.

But Monte Cahn and partner Michael Berkens have devised ways to reduce the uncertainty in the new gTLD application process for the 145 applicants who have 755 competing applications.

In addition, watch this interview to learn about the process and how you – as a domain name investor or online entrepreneur – can be ready to take advantage of the new gTLDs before they become available to the public.
Michael Cyger December 10, 2012 4
Why should Fortune 1000 companies be concerned with gTLDs, and how do the new gTLDs fit into a company's overall brand strategy?

Listen in as we discuss the use of domain names, social media, technology and mobile apps for marketing and brand awareness.
Michael Cyger October 1, 2012 7

With the introduction of new gTLDs, brands will have to rethink their online strategy.

A domain name strategy is quickly becoming critical for any organization conducting business or wanting to engage customers online. Ignoring the profound impact of the rapid evolution of the Internet with respect to the introduction of new gTLDs could turn out to be a missed opportunity for a company to extend its brand deeper into the Internet.
Most people thinking about the possibility of launching a new gTLD, such as .casino or .nyc, do not have the luxury of getting free advice from an industry expert. Until today.

Listen in as domain name expert Michael Berkens, co-founder and managing director of Right of the Dot, answers questions about the opportunities, costs and legal aspects of the new gTLDs being launched by ICANN.
Michael Cyger August 16, 2011 9