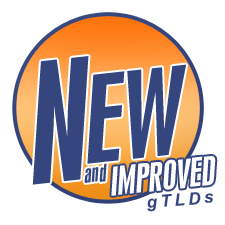 For more than 25 years now, the world has been familiar with generic top-level domains (gTLDs) and country-code top-level domains (ccTLDs). TLDs are the characters on the right side of the dot in a domain name. An example of this is .com, which is the most common gTLD1 in use today. Examples of ccTLDs include .in (India), .ru (Russia) and .au (Australia), among the approximately 250 ccTLDs that exist.
The structure of the domain name space as we know it today is poised to undergo a profound change with the launch of new gTLDs, the result of a recent approval by the Internet Corporation for Assigned Names and Numbers (ICANN) to expand the number of gTLDs. Under the program, applicants and/or entities can define their own gTLD, which could be a brand, community, geography or a generic term. For example, a business could apply for a new gTLD such as ".yourcompany" or an urban community could apply for ".ourcity." It is possible that this process could result in hundreds of new gTLDs.
Opportunity to Secure Online Namespace
A brand gTLD may provide an excellent opportunity for companies to secure their online namespace. A brand gTLD – for example, ".yourcompany" – could potentially provide a means for brand owners to create new ways to extend their brand and services to partners, resellers, and customers and to enhance brand trust. Following are a few reasons why company executives, IP professionals, and marketing and communications experts should consider applying for their brand gTLD:
Enhanced Internet presence: As the steward of a gTLD, a company may have authority to enforce requirements for second-level domain name registrants. (A second-level domain is the domain directly below the TLD, usually found to the left of the TLD in the domain name. For example, in Verisign.com, Verisign is the second-level domain.) A brand gTLD could serve as a nucleus around which a company or organization could group second-level domains for individual products and services as well as partners and resellers.
Enhanced security, control and trust: Applicants for a brand gTLD (like other gTLDs) will undergo a rigorous application process that considers an applicant's existing trademarks. A brand gTLD could help assure Internet users that they are interacting with a legitimate company and an authentic website. By enforcing registration policies for second-level domains, companies could potentially extend this trust even further.
User convenience: Highly targeted domain names and the ability to create URLs rich with keywords may potentially drive user interaction by aiding certain search engine optimization and making it easier to browse web content and applications via mobile devices.
Brand extension: By issuing second-level domain names to valued partners and resellers, companies may be able to extend the prestige and trust associated with their brands, thereby strengthening relationships, creating new joint marketing opportunities and reaching new audiences.
Consumer and brand affinity: Companies could offer affinity email addresses2 that may enable consumers to associate with their favorite brands in an entirely new way, potentially expanding marketing opportunities and creating new revenue streams.
Limited Window of Opportunity
ICANN has announced that they will begin taking applications for new gTLDs in January of 20123. The application period will be open for only three months, and anyone who misses the application deadline will possibly have to wait more than a year before another application window opens.
Given the timeline for applications, companies must make a decision now about augmenting their existing marketing strategies with a new gTLD component. Registering its brand gTLD could be a true marketing and branding differentiator for a company.
Applicants for any new gTLD will be required to demonstrate organizational, operational and financial capability. The complexity of the application process may necessitate working with an experienced registry service provider that can help organizations throughout the entire application process.
Change Is Coming
With the introduction of new gTLDs, brands will have to rethink their online strategy. A domain name strategy is quickly becoming critical for any organization conducting business or wanting to engage customers online. Ignoring the profound impact of the rapid evolution of the Internet with respect to the introduction of new gTLDs could turn out to be a missed opportunity for a company to extend its brand deeper into the Internet.
Notes
1 The .com and .net TLDs surpassed a combined total of 108 million domain names in the first quarter of 2011, according to the Verisign Domain Name Industry Brief, Volume 8, Issue 2, May 2011.
2 Use of two-part email addresses may be dependent upon changes to existing software to permit recognition of two-part email addresses.
3 Per the ICANN presentation, the application for new gTLDs will open on January 12, 2012.
If you enjoyed this article, subscribe for updates (it's free)