Video interviews, panel discussions, articles and Q&As featuring
Latest Review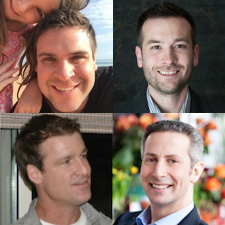 What do successful domain name investors think when they value domain names?
In this show:
• We learn what the Sherpas bought or sold recently: TheBigIsland.com, PitchNCatch.com, Mahogany.com
• An investor's portfolio is appraised: SoundChimp.com, Sneakify.com, L60.com…
• Get your bids in soon for GetThis.com, HappyUsers.com, SellYourApp.com…
• Plus, much more!
We're joined by Michael Krell, Sam Dennis and Shane Cultra.
Michael Cyger July 18, 2016 11