Video interviews, panel discussions, articles and Q&As featuring
Latest Interview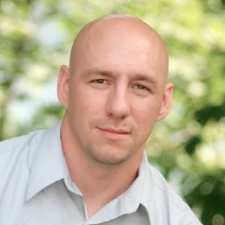 The DomainSherpa audience often asks us to check in with past Sherpas to see how their business has fared since their interview. So that's what we're delivering today.
Luke Webster started his shaving business on a single, niche, exact-match domain name: VintageStraightRazor.com. But he executed day in and day out and reinvested profits. Today his venture, now called The Grooming Network, sells razors and blades of all types, soaps, brushes, cologne, and more.
We find out how his revenue has grown, what his vision is for the next few years, and how domain names, a "club" model and content marketing are going to play important roles in future growth.
Oh, and I ask Luke how much he paid for Beard.com and why he's financing most of his high-value domain names. It's a great show with a great entrepreneur.
Michael Cyger April 25, 2016 19
In 2011, Luke Webster found an underserved niche in the $13 billion shaving industry: straight razors.
He imported razors and sold them online using his vast experience in search engine marketing. As sales grew, so did his venture. When Webster came on DomainSherpa in March 2013, he shared that his business was grossing six figures per month.
So when DomainSherpa produced the first domain name meetup in Seattle, DNSeattle, it was a no-brainer to invite Northern Idaho-based Webster to keynote on how he built a business on an exact-match domain name – including his experience and how his business has grown in the last year.
Michael Cyger February 10, 2014 23
Procter & Gamble bought Gillette in 2005 for $57 billion, who sells replacement razor blades for more than $2 each but cost only 9 cents to produce.
Enter Luke Webster, who is disrupting this high profit margin industry by promoting the art of shaving with a straight razor. He is snatching up all the straight razor domain names and building operating websites with PPC marketing campaigns.
Michael Cyger March 11, 2013 31