Video interviews, panel discussions, articles and Q&As featuring
Latest Interview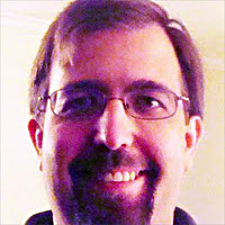 More than 500,000 businesses are registered in the United States every year, with magnitudes more being contemplated and planned. As technology advances, more and more businesses are focused entirely online or at least need to be found online.
What do startups and entrepreneurs need to know about domain names? Find out in this interview with domain name veteran Steve Jones, including:
* The trends of premium domain name pricing and desirability
* Options for determining domain name valuation range
* The best way to initiate negotiations with a domain name owner
* Options for buying the "best" domain name for your business, product or service
* Why domain name owners are not motivated, and what to do about it
* Alternatives to premium domain names, including country codes and domain hacks
Michael Cyger April 9, 2012 13
When you purchase a television or a car, you perform due diligence by comparing prices, looking at third-party ratings and searching for recalls. Buying a domain name should be approached in the same way, conducting appropriate research to ensure a sound acquisition.
In this show, Steve Jones walks us through the 11 steps of his process for domain name due diligence, which will keep you from buying a domain name that infringes on someone else's trademarks, that is stolen, or that was previously used for an unscrupulous purpose and might be on blacklists.
Michael Cyger January 9, 2012 13