Privacy Policy Cookie Policy
Startup Archive
Video interviews, panel discussions, articles and Q&As featuring

startup

.

Latest Interview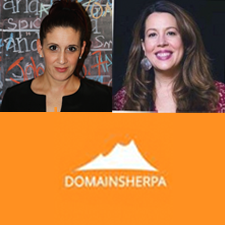 Experienced domain name broker Amanda Waltz reviews the startup domain acquisition process step by step, and what a broker contributes to the process. We discuss how to create an acquisition shortlist, how and when to incorporate other entities such as legal and marketing, and how to narrow down the shortlist, make offers and get to the end goal!

Any startup planning to acquire a domain name will benefit from this show!
DomainSherpa April 28, 2020 3

More Interviews
Tech entrepreneur & top global influencer Matt Barrie reveals how to build a moat around your business and why he believes exact match domain names are integral to strategy.

Matt calls the domain industry a phenomenal, fertile industry and reviews Escrow.com's recent report on Alternative Investing: A Comparison Between Traditional Instruments & Web Domains.

If you're developing business strategy, maximizing marketing budget, or curious about domain investment, you want to hear one of the smartest – and most engaging – successful tech entrepreneurs today!
DomainSherpa July 22, 2019 2
Tech entrepreneur and top global influencer Matt Barrie specifically discusses his acquisition of Escrow.com and his strategy in business acquisitions in general. Plus, we learn so much about what he sees in the domain industry behind the scenes at Escrow.

Matt is one of the most brilliant and voluble business minds today, so this interview is just jam packed with commentary about best approaches for entrepreneurs.

Bonus: We discuss Escrow.com's 2 recent reports. 1. Alternative Investing: A Comparison Between Traditional Instruments & Web Domains 2. Domain Investment Index, beginning with this one in Q1 2019. We get in depth with Matt reviewing factors influencing current domain name prices and so much more!

If you're involved in business acquisitions or interested in the domain industry whatsoever, you want to hear one of the smartest – and most engaging – successful tech entrepreneurs ever!
DomainSherpa July 8, 2019 7

Startup founder Fletcher Richman walks through how BubbleIQ decided to expand their product offering and make a statement via a premium domain rebrand to Halp.com.

If you're involved with a startup that is expanding its product offering or customer base, acquiring a premium domain, or working through decisions on investment capital, you will benefit from today's show!
DomainSherpa July 1, 2019 5
Tim Ferris basically said he wants to be Sol Orwell. Sol was living the 4 hour work week before you read the book. Before you heard of the book. Hear how he does it. Hear how you can do it, too!

Every startup and entrepreneur who seeks more flexibility, more efficiency, and more success will benefit from today's show!
DomainSherpa December 10, 2018 5
Today's Sherpa, Michael Cyger, analyzes the domain name choices of 16 unicorn startups from 2018.

Learn from their successes.
DomainSherpa July 15, 2018 8
Campbell spent $28,000 to buy the single-word, premium domain name Posse.com for her fledgling business idea and expressed no regret over the decision.

That's understandable: After purchasing the domain name, Campbell was able to raise more than $3 million in multiple rounds to fund her startup. Find out how this premium, brandable domain name helped.
Michael Cyger September 17, 2012 8

Mike Mann has essentially built a startup business incubator where entrepreneurs receive resources (including a domain name), mentorship, connections and – in many cases – customers, waiting for services.

If you want access to one of Mike's super premium domain names, watch this interview.
Michael Cyger June 14, 2011 55
If you have a new business, product or service that you need to name, most likely you will need a domain name to go with it. But with over 200 million domain names registered to date, the one you brainstormed in five minutes has most likely been reserved by someone else.

You're in luck. Technologist Brad Pineau has recently launched a free domain name discovery service. DomainHole.com not only helps you determine if your domain name ideas are available, but will spin you some new names, generate some off-the-wall suggestions, and check recently expired or soon-to-expire domain names for a match.
Michael Cyger May 29, 2011 17