Video interviews, panel discussions, articles and Q&As featuring
Latest Interview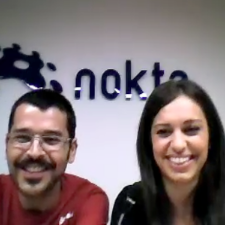 In July 2011, the Nokta Domains sales team closed the highest domain name sale in Turkish history: UcakBileti.com, which means "flight ticket" in Turkish. The domain name sold for a quarter of a million U.S. dollars.
In this show, Arif Şengören and Merve Engin, a sales specialist and a portfolio specialist with the Nokta Domains sales team, share how the domain name was acquired, valued, marketed and sold for top dollar.
Michael Cyger October 11, 2011 22

Evan Horowitz learned about the Internet and honed his sales expertise early in his career. Doing so helped him develop one of the leading domain name brokerages and create an affiliate network worth millions in annual sales. Along the way, Horowitz invented the system and method for Affiliate Pooling, a patent that last year alone brought in $1 million in licensing fees.
In this show, Horowitz shares how he built his businesses, how he enforces his patent, and his views for the future of the domain name industry.
Michael Cyger September 27, 2011 25