Video interviews, panel discussions, articles and Q&As featuring
Latest Article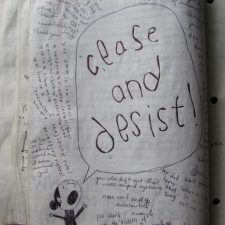 In my previous article, 6 Ways to Recover a Domain Name from an Infringing Cybersquatter, I provide six ways you can deal with trademark infringement. In this article article I go a little deeper, providing a sample cease-and-desist letter that you might find useful when dealing with trademark infringement of a domain name.
Charles Runyan February 14, 2011 5

A trademark owner — whether registered or common law — who finds a domain name that is identical or confusingly similar to its mark has several options for dealing with the possible infringement, including ICANN's Uniform Domain Name Dispute Resolution Policy and the Anticybersquatting Consumer Protection Act.
Charles Runyan January 20, 2011 16