Video interviews, panel discussions, articles and Q&As featuring
Latest Article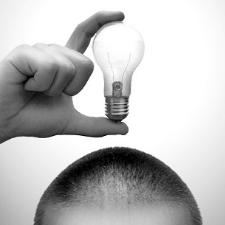 Domain parking is not the only alternative to full web development. There are many ways to monetize, utilize and grow your web traffic without taking the expensive, long road of full web development.
By understanding your domain name market, you can generate greater revenue than from just parking, even if your site – or your pocketbook – is not ready for full-scale development.

With over 97 percent of Google's $33.3 billion in revenue over the past year coming from online advertising, the search engine giant has been wildly successful in selling pay-per-click advertising on the Internet, making over $54 per click for top-ranked keywords.
The question for domain name investors and entrepreneurs is: Are you focusing your investment and development efforts in the most lucrative areas?
Aishwar Sharma August 14, 2011 16
In addition to owning what is now a portfolio of more than 5,000 — including 2,000 .us — domain names, Ron Jackson publishes the industry's leading trade magazine, DN Journal. The online publication is a greater source of income for Ron than his domain name sales. Surprised? Watch this interview for many more insights you did not know about Ron and about domaining.
Michael Cyger March 29, 2011 27