Video interviews, panel discussions, articles and Q&As featuring
Latest Interview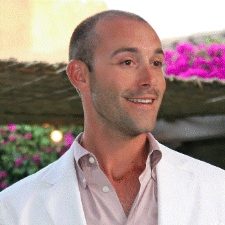 We all know that Andrew Rosener, a former fishmonger, is one of the leading domain name brokers in the industry. But did you also know he is a developer?
Learn how Andrew acquired the domain name Spearfishing.com, how much he paid, how he built the website, how he is marketing and promoting it, and what his plans are for monetizing the community he's passionate about.
Michael Cyger August 20, 2012 16
Andrew Hazen knows a thing or two about marketing. In fact, he has built and sold two Internet marketing companies, pocketing millions of dollars in the process. And he has written a book using easy-to-understand language about search engine optimization.
In this show, Andrew shares how he turned 90 admittedly marginal hand-registered .com domain names and one .info domain into $56,000 per month. (I have seen the Google Adsense report to verify this impressive figure.) You will be surprised to learn that in addition to search engine optimization, a clever television ad campaign drove the results.
Michael Cyger January 16, 2012 62