Privacy Policy Cookie Policy
InternetTraffic.com Archive
Video interviews, panel discussions, articles and Q&As featuring

InternetTraffic.com

.

Latest Interview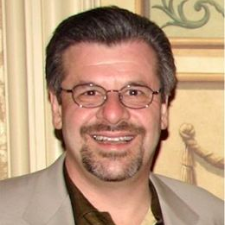 More often than not, hand registered domain name portfolios submitted to the DomainSherpa Review are not considered to be valuable by our panel of experts. Maybe there are a few domains worth keeping out of 50 submitted. Maybe.

Today, we're turning the tables on one of the regular reviewers on the DomainSherpa Review.

Past Domain Sherpa and frequent DomainSherpa Review expert Rick Schwartz opens up his list of 390 recently hand registered domain names, and shares his thought process for how and why he registered the domains.
Michael Cyger February 3, 2014 65

More Interviews
In the midst of a recession and with domain name parking revenue down, what can you do today to maximize your domain name pay-per-click (PPC) income?

Howard Hoffman, president of PPCIncome.com makes a living focused on maximizing the revenue from his portfolio of 9,000 domain names. Actually, that's only half of his living. The other half is O2Cool Oxygen Water, a company he founded in 1998, which was the catalyst for his domain name career.
Michael Cyger February 20, 2012 10
Last week, the T.R.A.F.F.I.C. Domain Conference & Expo took place in Fort Lauderdale, Florida. Top domain investors from around the world converged at the Ritz Carlton for five days of networking, sharing, learning, partying and dealmaking.

Here are five lessons learned that you can use to grow your business that I gleaned from this conference. If you attended the conference and learned a lesson or two that is not covered here, please let us know about it in the comments.
Michael Cyger October 23, 2011 23

In July 2011, the Nokta Domains sales team closed the highest domain name sale in Turkish history: UcakBileti.com, which means "flight ticket" in Turkish. The domain name sold for a quarter of a million U.S. dollars.

In this show, Arif Şengören and Merve Engin, a sales specialist and a portfolio specialist with the Nokta Domains sales team, share how the domain name was acquired, valued, marketed and sold for top dollar.
Michael Cyger October 11, 2011 22

Mike Mann has essentially built a startup business incubator where entrepreneurs receive resources (including a domain name), mentorship, connections and – in many cases – customers, waiting for services.

If you want access to one of Mike's super premium domain names, watch this interview.
Michael Cyger June 14, 2011 55

Frank Schilling is shaking up the domain parking industry by providing a reported 50-90% more revenue to domain name portfolio owners.

With very little information published on his new company's website, InternetTraffic.com, I sat down with Frank to get the whole story and clear up some rumors and misconceptions about his new service.
Michael Cyger May 31, 2011 60

This website uses cookies to improve your experience. We'll assume you're ok with this, but you can opt-out if you wish.

Accept Read More

Privacy & Cookies Policy