Video interviews, panel discussions, articles and Q&As featuring
Latest Interview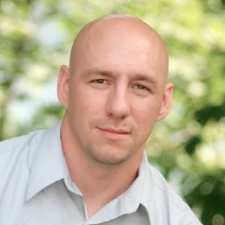 Procter & Gamble bought Gillette in 2005 for $57 billion, who sells replacement razor blades for more than $2 each but cost only 9 cents to produce.
Enter Luke Webster, who is disrupting this high profit margin industry by promoting the art of shaving with a straight razor. He is snatching up all the straight razor domain names and building operating websites with PPC marketing campaigns.
Michael Cyger March 11, 2013 31
In a search engine pay-per-click advertising campaign, achieving more clicks may simply be a matter of employing a generic domain name.
Two studies show that the use of a generic domain name in search engine ads resulted in higher click-through rates (CTRs) compared to ads with a non-generic domain name.
Astrid William September 25, 2011 9

With over 97 percent of Google's $33.3 billion in revenue over the past year coming from online advertising, the search engine giant has been wildly successful in selling pay-per-click advertising on the Internet, making over $54 per click for top-ranked keywords.
The question for domain name investors and entrepreneurs is: Are you focusing your investment and development efforts in the most lucrative areas?
Aishwar Sharma August 14, 2011 16
When it comes to marketing, the two biggest problems that small business owners face are effective ad buying and maintaining a consistent effort. While it is easy to try a one-off marketing campaign, it can often lead to disappointment.
Enter Legal Brand Marketing: a national brand that generates local leads for DUI lawyers. In this interview, founder and CEO Braden Pollock describes how providing targeted leads, geographic area exclusivity, and coaching on turning hot leads into paying customers has allowed Legal Brand Marketing to build a niche lead generation empire in just eight years.
Michael Cyger August 2, 2011 25