Video interviews, panel discussions, articles and Q&As featuring
Latest Interview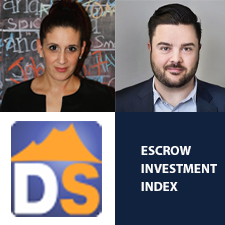 Escrow.com's General Manager Jackson Elsegood joins us to discuss behind the scenes insights to Escrow.com's participation in the historic auction of Fashion.com. Plus, we review Escrow's Q3 Domain Investment Index to better understand today's domain market.
DomainSherpa November 11, 2019 3
Domain names are bought and sold every day, often with no legal problems. Just because you have not had a legal snafu, however, does not mean your purchase or sale rights are sufficiently safeguarded.
Currently there is no open-source legal agreement to reference in domain name purchases. Until today, that is. My objective in providing this template is to make the domain name sales process easier for both sides.
Michael Cyger May 15, 2011 54

We all have a city that we are passionate about. Maybe you were born there, your favorite sports team plays there, or it's your family's annual vacation destination.
If you have a strong connection to a city, you may have thought about (or are now doing considering) purchasing the geographic domain name for that city.
This 20-minute tutorial by Internet entrepreneur Elliot Silver will guide you through the process of purchasing your first geo-domain. And Elliot is no stranger to geo-domains: he currently owns Burbank.com, Lowell.com and Newburyport.com.
Michael Cyger April 19, 2011 24
In a domain name escrow, an independent, trusted company acts as a third-party agent in the selling-buying process. The escrow agent connects the buyer to the seller, and ensures that both parties receive exactly what was agreed to before the purchase. In other words, the buyer will only receive the domain name once the seller has paid the escrow. And the seller will only receive the compensation for the domain name once it has been transferred to the buyer.
Naeem Mobashar February 16, 2011 4