Video interviews, panel discussions, articles and Q&As featuring
Latest Review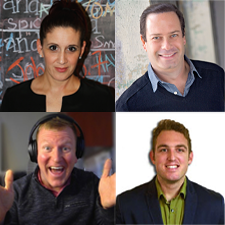 What do successful domain name investors think when they value domain names?
In this show:
• We learn what the Sherpas bought or sold recently: PlanetPress.com, SendFuse.com, DevelopIT.com
• Get your bids in soon for Recharged.com, GetRipped.com, Therapy.org…
• We delve into some great questions about domain development, and discuss the upcoming NamesCon Conference!…
•Plus, much more!
We're joined by Drew Wash, Hobi Michalec, and Mark Levine.
DomainSherpa August 25, 2020 1