Video interviews, panel discussions, articles and Q&As featuring
Latest Interview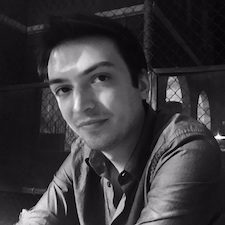 Domain name hacks are words and phrases that span the dot and make use of the top-level domain extension as part of the word. Startu.ps, ta.gs and k.im are a few examples.
But can you make any money investing in domain name hacks?
Today's guest can, and in this interview he shares his investment strategy, valuation technique and go-to market tactics for generating $100,000 in sales per year.
Michael Cyger February 27, 2017 18

A domain hack? That sounds like something a malware programmer would write to steal somebody's website.
Actually, a domain name hack is neither malicious nor illegal. Domain name hacks (also referred to as domain hacks) are domain names that use the TLD to complete the word or phrase of the domain name URL. They have many advantages and hidden dangers that you should be aware of.
Michael Cyger July 10, 2011 12