Video interviews, panel discussions, articles and Q&As featuring
Latest Interview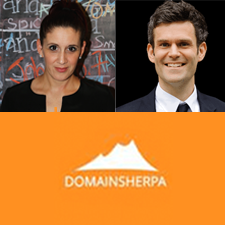 Mike Carson, the savvy programmer and founder of Park.io, explains the launch of Gateway.io and what that means as an opportunity both for new types of domain name investing as well as decentralization of domain names and/or DNS.
Frankly, anyone who uses the internet and wants to know what the future may look like, and certainly any individual who invests in domains or corporate brand manager, will benefit from today's show!
DomainSherpa June 15, 2020 5
Why did the General Service Administration of the United States govertment and dotgov.gov administrators put one of the most valuable top-level domains at risk? Find out how this happened and what can be done about it.
Ross Hosman January 10, 2011 3